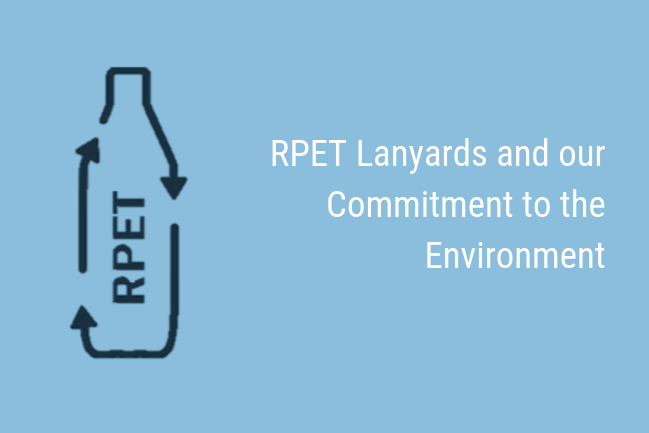 Last year, Digital ID printed and issued 8 million personalised high quality lanyards into the UK market with the majority of these lanyards printed dye sub onto a polyester material.
As part of our ongoing commitment to be eco-friendly, we've now made the decision to offer a dye sub and RPET lanyard at no extra cost.
Using RPET (recycled plastic) as an alternative to Polyester is a huge step forward on the path toward a greener, safer and cleaner future.
Let's explain the science
RPET looks exactly the same as polyester but it's made from recycled plastic bottles.
Each lanyard is made using woven fibres of recycled polyester plastic (RPET).
When compared to virgin material, RPET production uses:
No additional chemicals (other than cleaning detergents).
59% less energy
32% less CO2 emissions
Our infographic below details the exact process taken: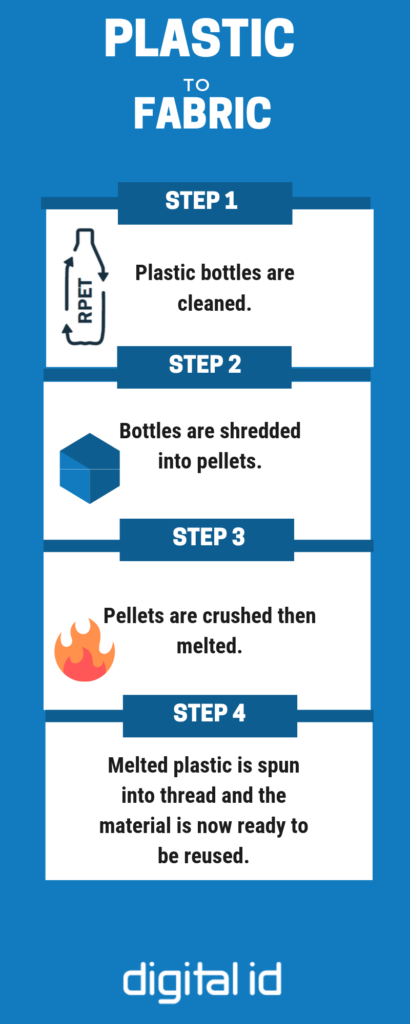 Benefits
Why choose RPET over standard polyester?
Made from recycled plastic meaning less plastic being produced.
The lanyards last longer since they are made from recycled materials that are more durable and a better quality.
At the end of life, 1 kg of RPET can keep 60 water bottles out of landfill when recycled correctly.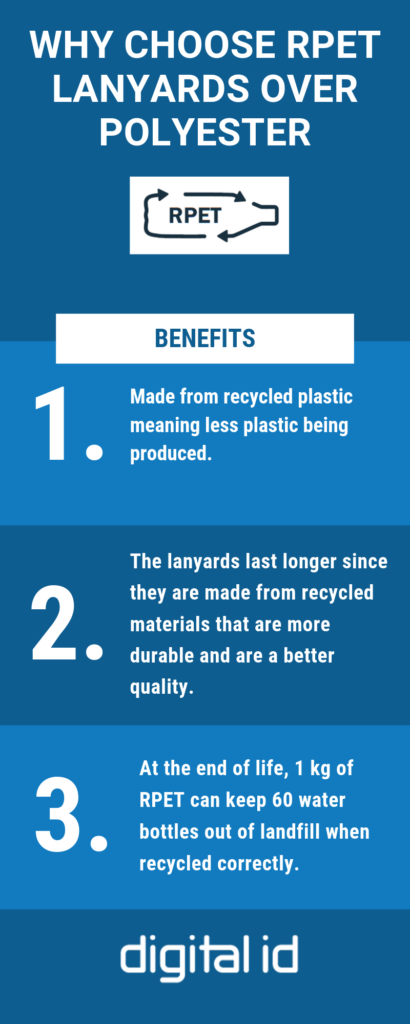 Summary
This is just the first step on our quest to find the most environmentally friendly products in our identification product range.
To order or to find out more information about our RPET lanyards click here , or call our team direct on 0800 988 2095.