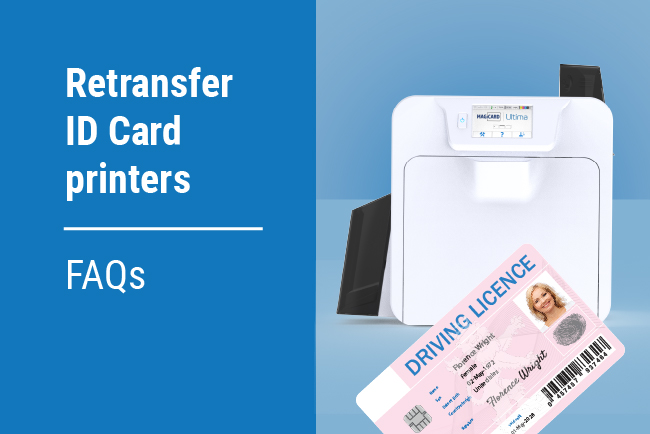 Deciding if you require a plastic card printer that offers top quality, durable cards, your best bet is to purchase a retransfer machine.
We've taken some of the most common queries we get from customers considering upgrading from a direct-to-card machine and put them all in one place.
---
Question 1: How does a retransfer printer differ from a direct-to-card printer?
Answer: Compared to a direct-to-card printer, the technology a retransfer printer uses is much more advanced. Rather than printing ink directly on to the card itself, the print is transferred onto a strong, transparent film. This film is then bonded on to the card's surface using high temperature and pressure.
This introduces numerous benefits including a more durable ID card product, the ability to print over-the-edge card designs, add security to cards and a longer-lasting ID card printing machine.
A more professional-looking ID card
The ability to print onto access control cards
Improved security
Improved durability
Lower reissuance costs and waste
---
You might also be interested in… Retransfer ID card printer | The ultimate guide
---
Question 2: Why are retransfer printers more expensive than direct-to-card printers?
Answer: The advanced technology and extra components retransfer printers use mean that they are more expensive to purchase, with most models costing between £600 and £1,000 more than an equivalent direct-to-card machine from the same manufacturer.
---
Question 3: Which manufacturers offer retransfer ID card printers?
Answer: The vast majority of printer manufacturers now offer a retransfer machine within their range including Datacard, Fargo, Magicard, Zebra and Evolis. The most popular models we often advise our customers to purchase include the Fargo HDP5000 and Magicard Ultima.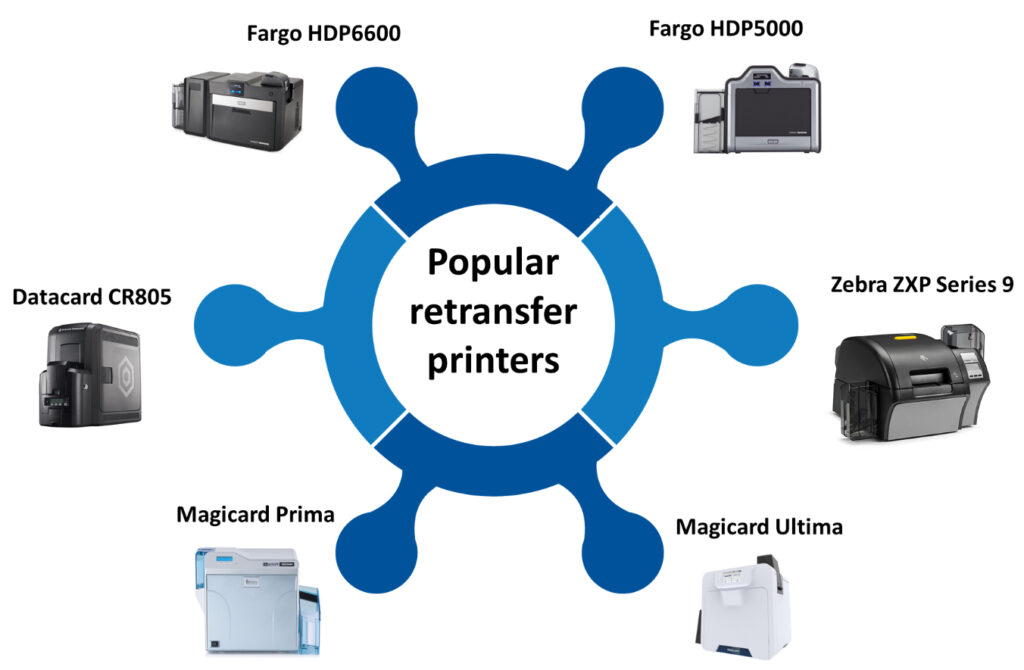 ---
Question 4: Can retransfer printers print on to the same cards as my direct-to-card printer?
Answer: If you are using plain ID cards, yes. You can use the same sort of cards you'd use in any other printer including the most common ID card size – CR80. These include traditional PVC cards as well as eco-friendly alternatives. Although retransfer printers apply pressure and heat to the cards, they include special technology that stops them warping and bending.
If you are printing on to RFID access control cards, a retransfer printer is the only printer you should be using.
---
Question 5: Why do I need a retransfer printer to print on to access control cards?
Answer: In a retransfer printer, the printhead never comes directly into contact with the card. This means the tiny raised edges of access control cards cannot damage it. Instead, the transfer film is applied directly over the card, resulting in a perfect finish over the raised edges. If you used the same cards in a direct-to-card printer machine, the printhead comes into contact with the card and the tiny elements will quickly be damaged resulting in expensive repairs.
---
Remember to check out… HID cards guide: Which are the main technologies?
---
Question 6: Can retransfer printers print on both sides of the card?
Answer: Yes. Retransfer printers are available with dual-sided printing modules which flip the card internally during the printing process. These additional modules usually add between £250 and £500 to the overall cost of the printer. However, the Magicard Ultima retransfer ID card printer can be ordered as a dual-sided printer for no additional cost.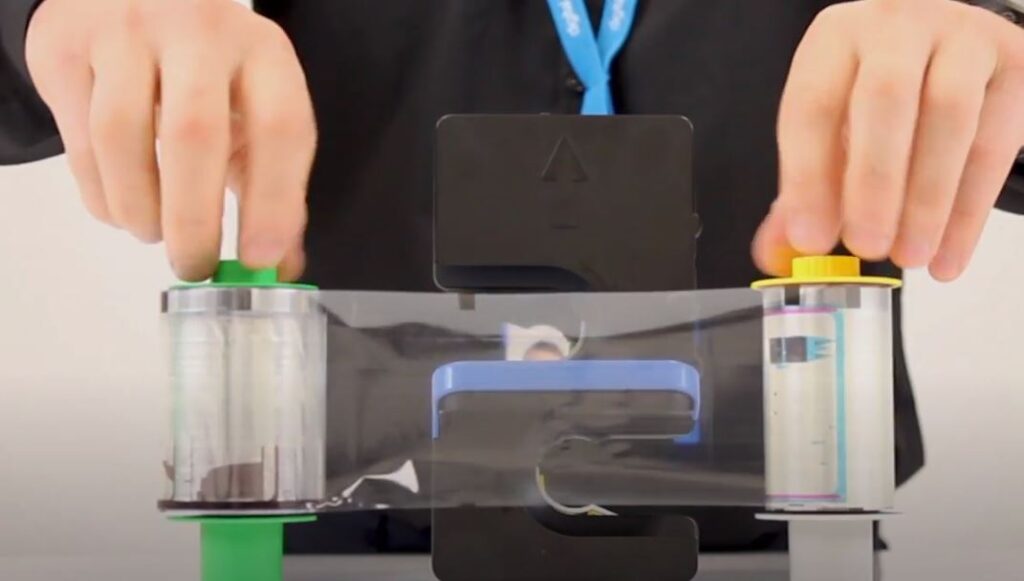 ---
Question 7: Which consumables do I need for my retransfer ID card printer?
Answer: You will need to purchase a printer ribbon, retransfer film and printer cleaning kits to operate your retransfer ID card printer. The retransfer film is the overlay that the ribbon prints onto. This is then bonded to the card itself. This gives a retransfer printer the ability to produce more durable cards that are protected against cleaning agents, scratches, cracks and other wear and tear.
The ensure your retransfer printer continues to operate at optimum performance, you must use the approved printer cleaning kit for your make and model.
Lots of retransfer printers also use cleaning rollers which actively remove dirt and dust from cards before it is bonded to the overlay. These are sometimes included as part of the printer ribbon and overlay kits, although the exact products you'll need will vary depending on which retransfer printer you are using.
---
Question 8: How long can I expect my retransfer printer to last?
Answer: Three to five years. Retransfer printers are more reliable and longer-lasting than direct-to-card printers. This is primarily because their printhead is significantly likely to be damaged over time. Even if you look after your direct-to-card printer well and keep the printhead clean, over time it will age. This is because it comes into direct contact with the card itself.
A retransfer printer doesn't have this issue at all, with many manufacturers offering a lifetime warranty on the printhead. As such, the lifespan of a retransfer printer is significantly higher than a direct-to-card machine.
---
Remember to check out… The most secure retransfer ID card printers
---
Question 9: Is upgrading from a direct-to-card printer to a retransfer machine a simple process?
Answer: Yes. If you are currently using a direct-to-card printer, it's more than likely you can upgrade to a retransfer machine made by the same manufacturer. Many retransfer machines have been made as easy as possible to use and feature intuitive design. The Ultima, for example, features a touchscreen unit to carry out key functions.
If you're searching for best ID card software to work alongside your retransfer printer, EasyBadge is a great option. Various types are available depending on the requirements of your business, and it is compatible with all retransfer ID card printers.
---
Still need help?
If you aren't sure which retransfer ID card printer will suit your requirements best, you can get expert advice by calling one of our ID professionals on 0800 988 2095.