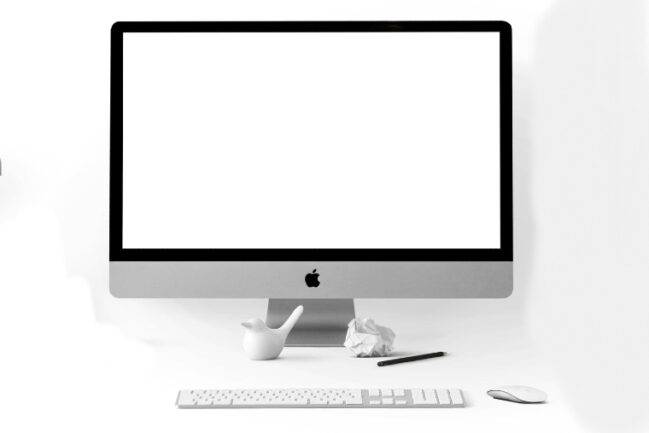 Are you searching for a Mac-compatible ID card printer? There was once a time that offices were exclusively filled with Microsoft Windows PCs. The result was that ID card printers and their associated software were very PC-orientated.
But times change. They're now commonplace in many workplaces. With that in mind, here are five ID card printers that are 100% Mac-compatible.
Apple Macs are now increasingly popular in many offices, and there are now ID card printers that are fully compatible with them. Digital ID stocks a range of ID card printers that work well with Mac operating systems.
---
1. Fargo DTC1250e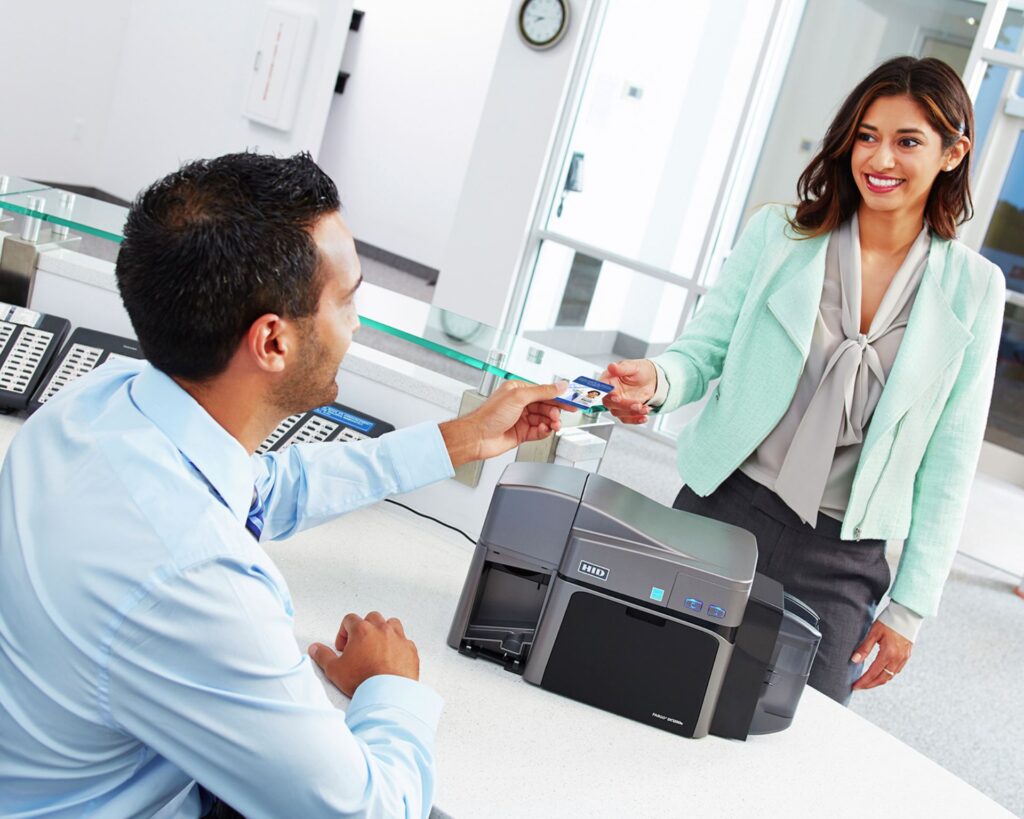 £674.95

 ex. VAT
£808.94

inc. VAT
The Fargo DTC1250e is a Mac-compatible plastic card printer that happens to be one of the most capable in its class. It works with Mac OS X 10.5, 10.6, 10.7, 10.8 and 10.9
Fargo printers are made by HID, so you know you're working with a top-quality product if you need to create durable, long-lasting ID cards. Magstripe and smart card encoding upgrades are available, while an impressive print speed of 225 full-colour cards per hour means it will be able to deal with medium-to-high volumes of ID cards.
---
2. Magicard 300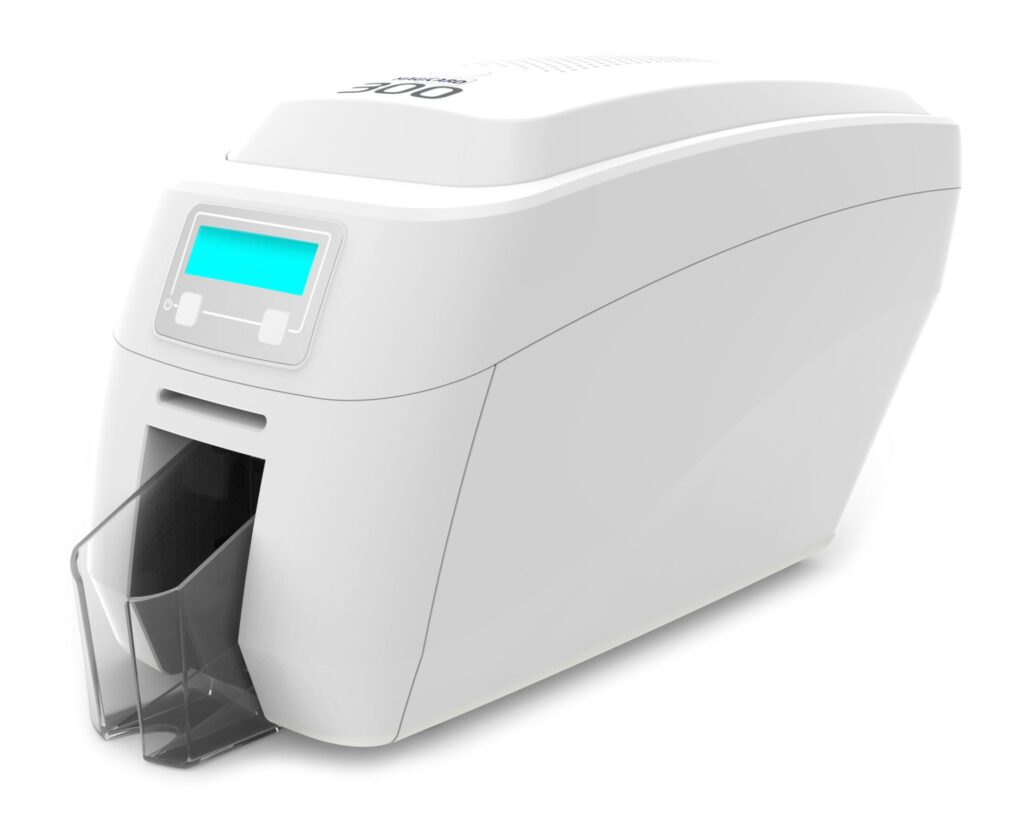 £699.00

 ex. VAT
£838.80

inc. VAT
If you're looking for an affordable capable Mac-compatible card printer, the Magicard 300 springs to mind. Considering its affordable price-point, it offers unrivalled print quality and speeds, without compromising on security.
Featuring a digital shredding function, you can be sure that your organisation won't suffer data breaches because all personal information is destroyed after the card is printed. Custom HoloKote is also standard, increasing security further. As for compatibility, it will work with Mac OS X 10.9 and up.
---
3. Evolis Primacy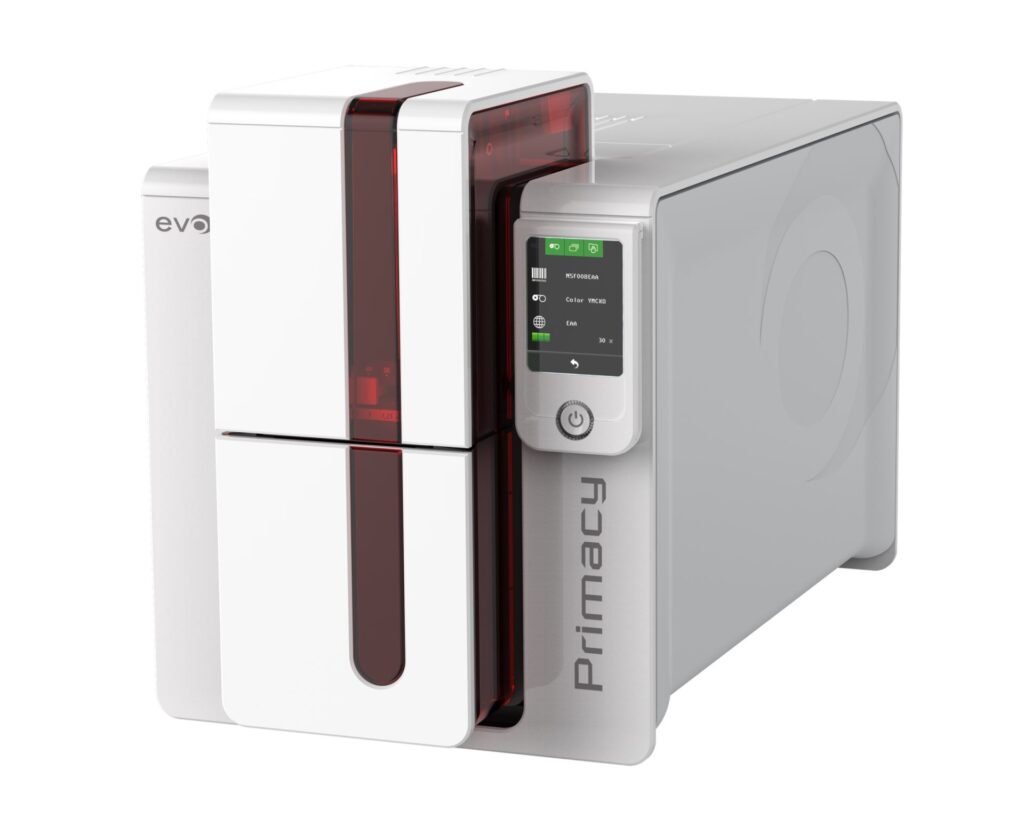 £1,035.00

 ex. VAT
£1,242.00

inc. VAT
The Evolis Primacy is a great ID card printer if you're looking to print large volumes of cards – and of course, use a Mac operating system. In a 35-hour working week, you can produce a mammoth 7,000 single-sided colour ID cards, making it a fantastic choice for those in the education sector looking to deal with large enrolments in a single go.
Compatible with all Mac OS X from 10.6 on, it's also a compact and lightweight (4kg) printer, meaning it's easily portable should you need to move it around. A host of encoding options are available if required, while its user-friendly LED lights and quick set-up make it extremely easy to use.
---
4. Evolis Zenius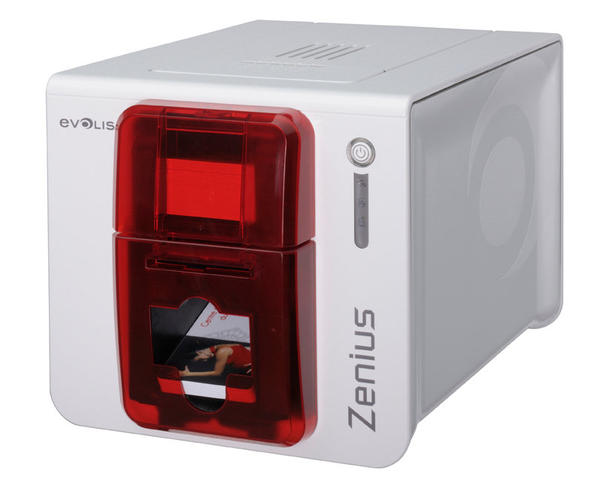 £795.00

 ex. VAT
£954.00

inc. VAT
The Evolis Zenius is an older ID card machine than the Primacy, but it's still a perfect way of producing a broad range of plastic cards including staff ID, visitor cards and membership cards.
The Zenius is best for creating simple, single-sided cards, but it is compatible with Mac OS X just like the more advanced Primacy. It's more affordable too, while Evolis' Cardpresso software has been designed to be Mac compatible too.
---
5. Magicard Ultima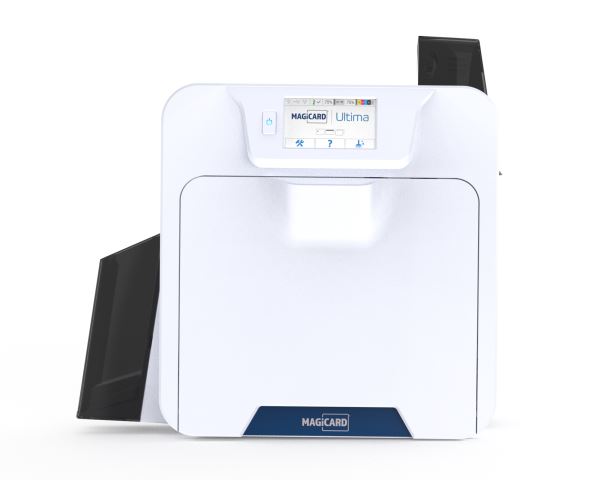 £1,880.00

 ex. VAT
£2,256.00

inc. VAT
The Magicard Ultima is a mac-compatible retransfer printer, meaning it's the machine to choose if you print on to access control cards or require long-lasting durable identification. You can read more about this type of printer in our dedicated retransfer printer guide and FAQs pages.
Featuring Magicard's HoloKote advanced security features and an intuitive touchscreen display, this is the most advanced Magicard ID printer to date and is perfect for larger organisations that need durable, long-lasting and highly secure ID.
---
Need more assistance?
We hope the above list of Mac-compatible ID card printers will help you out, but we appreciate purchasing an ID card printer for the first time can be daunting. If you'd like to speak to an expert, don't hesitate to get in touch with us on 0800 988 2095.
*Disclaimer: All prices correct as of 12/07/20 and are subject to change