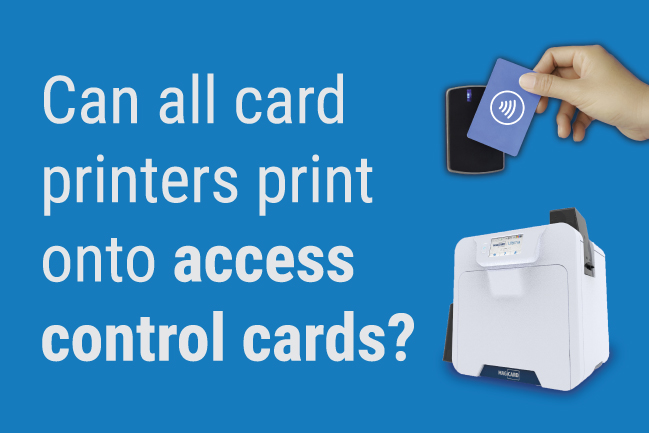 No, the only card printer technology that can print to access control cards is a retransfer printer such as the Magicard Ultima.
To get full coverage on both sides of any access control card, a retransfer ID card printer is required. Retransfer printers are designed to safely print onto access and smart cards, whereas an inkjet or direct-to-card printer can suffer internal and print head damage as a result of printing onto the uneven surface of an access control card.
Find out more about the different types of card printers explained in our full blog.
To help further, we've detailed below why a retransfer printer is the right printer for producing access control smart cards and why we advise against using printers that use other print methods. If that's answered your question then you can browse Retransfer ID card printers here.
---
Retransfer Printers Explained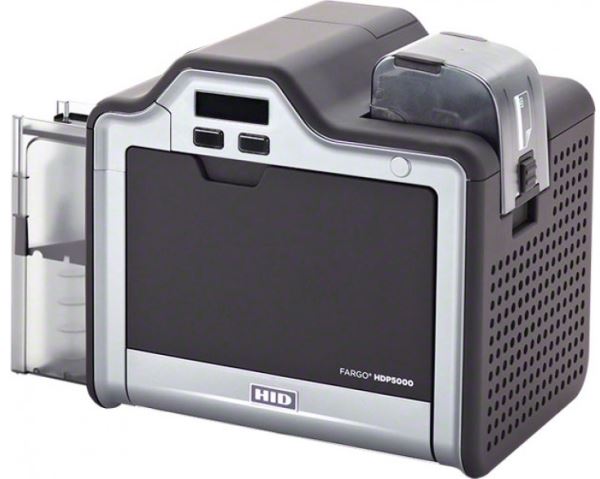 Using a process known as reverse transfer, a retransfer printer prints a card design onto the reverse of a clear film, which is then heat adhered directly onto the access control cards surface. This ensures consistently high-definition over-the-edge printing onto different surfaces such as proximity cards, photo ID cards and magnetic stripe cards.
Retransfer card printers are the ideal companion for access control systems, with a range of security features and encoding options.
The print head on a retransfer printer doesn't make direct contact with the card surface, protecting the internal workings of the printer from wear or potential damage. Using this type of ID card printer, you can ensure high definition printing onto magnetic stripe cards and access control ID cards without the risk of damaging or printing over the chip or magnetic stripe.
You can read more about retransfer technology and understanding Retransfer card printers here.
---
Expert Tip
If you are printing onto a form of HID card such as Prox, we would recommend card printing with an HID Fargo ID Card Printer for optimal print quality. Our most popular retransfer printer is the Fargo HDP5000, which combines high-definition over-the-edge printing with professional encoding and security features.
Take a closer look at the differences between our most popular retransfer ID card printers in our Magicard Ultima vs Fargo HDP5000 comparison.
If you need further advice on finding the right ID card printer to suit your access control system needs, speak to one of our friendly printer experts on 0800 988 2095 and ask about printing onto Access Control Cards.