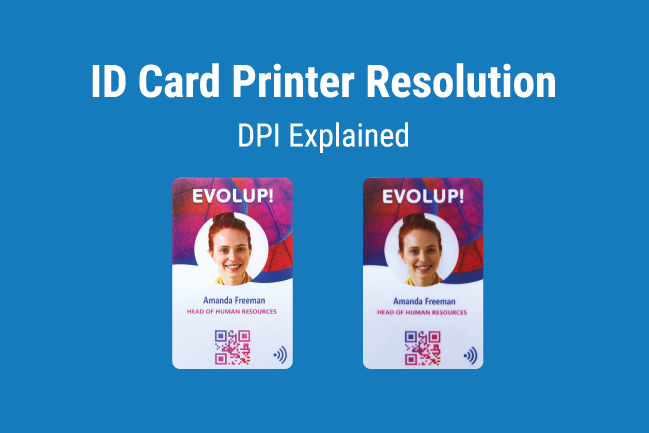 When considering which photo ID card printer to buy, print quality is one of the most important factors to consider.
However, it's often overlooked as there are so many other components to think about and after a while, everything can become confusing, right?
That's where we come in. As ID card printer specialists, we're here to make card printing easy. We're taking an in-depth look at printer resolution, dpi, and everything that comes with it. Let's begin.
---
What is dpi?
Dpi stands for 'dots per inch'. This is the printing process used by ID card printers and consists of tiny dots being used to make a complete picture.
The dpi of an ID card printer is determined by the technology in the machine's print head and the higher the dpi, the better the print resolution will be.
What is the standard resolution of an ID card printer?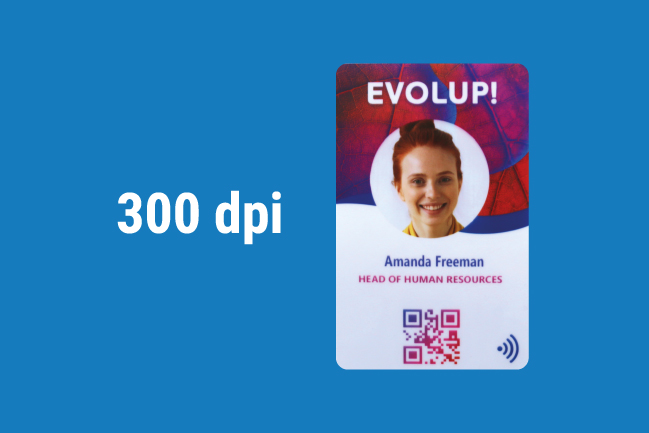 The standard resolution for a plastic card printer is 300 dpi. This can sometimes be adjusted to deliver 600 or even 1200 dpi, depending on the machine.
Some ID card printers deliver 600 dpi as standard, however this is less common.
What does it mean when there are 2 numbers in the dpi?
Sometimes, the dpi value is two-dimensional. When a dpi has two values, this describes the length and width.
For example, a 300 x 600 dpi means the ID card printer will deliver 300 dots per inch of width and 600 dots per inch of length.
Alternatively, a resolution with just one complete number i.e. 300 dpi means the printer will deliver 300 dots per inch of length and also 300 dots per inch of width.
Which printers offer a better print resolution?
Retransfer ID printers deliver a better print quality than direct-to-card printers, thanks to their two-step reverse transfer printing process.
Although retransfer printers still print in 300 dpi as standard, they are more likely to offer 600 dpi as an option or even as standard, like the Fargo HDP6600 does.
The Fargo HDP6600 retransfer printer delivers 600 dpi to ensure outstanding quality ID card printing, every time.
Alternatively, almost all direct-to-card ID printers only print in 300 dpi, with exceptions including the Magicard 600 and Primacy 2 models. The Magicard 600 is capable of printing 600 dpi in monochrome, while the Primacy 2 is capable of delivering up to 600 dpi in colour and an outstanding 1200 dpi in monochrome, ensuring the highest quality text, lines and barcodes.
You can see a full direct to card vs retransfer printer comparison here: is there a difference between direct-to-card and retransfer printers?
Which printer resolution is best for me?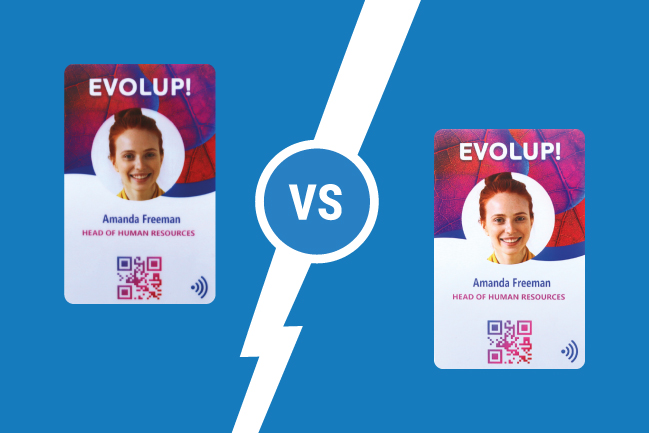 There's no doubt that printing in 300 dpi will deliver a high-resolution photo ID card. However, a machine printing in 600 or 1200 dpi will produce even better quality ID cards – but that's not to say it doesn't come with its cons.
Printing with 300 dpi:
Delivers a high-quality print resolution, ideal for everyday use
Is a faster process
Printing with a higher resolution such as 600 or 1200 dpi:
Delivers photo-like image quality, ideal for advertising purposes
Will take longer
Reduces the life of a printer's print head, as it is having to work harder
Overall, the resolution you choose to go for will depend on your individual requirements and the image quality you need for your ID cards.
---
Let's Recap
Dpi refers to the printing process used by ID card printers, where a number of dots are printed to produce a complete image. The higher the dpi, the better the overall print resolution.
While most ID card printers print in 300 dpi, a higher dpi is more suitable for those needing photo-like image quality.
Find the best ID card printer for your business, today
We stock a wide range of ID card printers from the world's leading manufacturers. Most printers come with a 300 dpi print head, however some printers allow the settings to be adjusted to deliver 600 dpi and sometimes even 1200 dpi.
Give us a call on 0800 988 2095 or email sales@digitalid.co.uk to speak to a member of our expert team about the right print resolution for your ID cards. Our friendly team will be happy to help find the most suitable print resolution and the best type of ID card printer for your needs. After all, it's what we do.
Interested in reading more? Check out our ID card printer buyer's guide here.