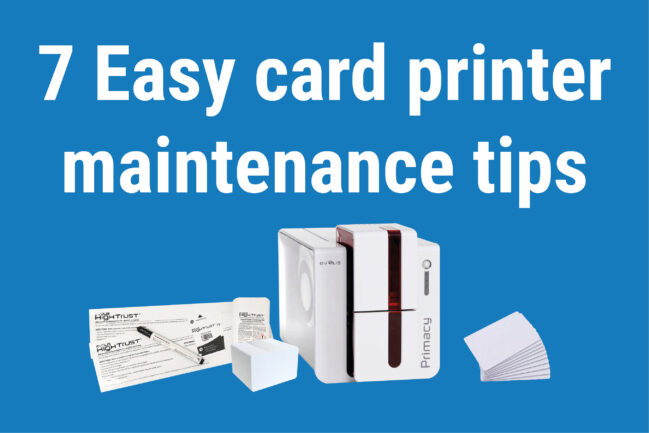 As with any technical equipment, knowing how to maintain and look after your card printer is essential for maintaining consistently high print quality, saving money on consumables and preventing technical issues such as card jams. We've put together our top 7 ID card printer maintenance tips for you to get the most out of your card printing setup.
---
1. Regularly Clean your ID Card Printer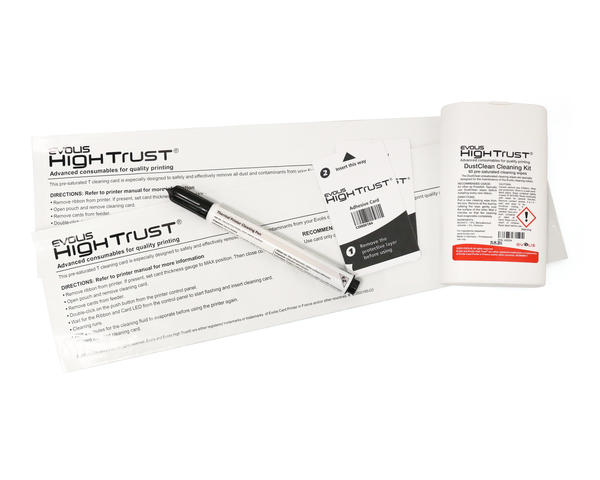 It's the most obvious advice, but also the most useful. Making sure your ID card printer, PVC cards and workspace are clean can easily extend your printer life and ensure print quality is consistently strong. Even by making sure dust doesn't get into the inner workings of your printer or onto blank cards, you can save time and money in the long run. Cleaning your printer regularly with cleaning kits extends the life expectancy of your ID card system and can save money long term.
We would always recommend using a genuine cleaning kit every time you replace a printer ribbon. Many of these kits come with cleaning swabs, cards or pens which use an isopropyl alcohol cleaning solution to deep clean the internal mechanisms of the printer and clean away excess ink and dirt inside the printer. With regular cleaning, you stop excess ink build-up, keep the print head and printer roller clean and can prevent the printer from overheating.
Always make sure your plastic card printer cleaning kit is compatible with your printer model and produced by the manufacturer for best results. Browse our full range of ID card printer cleaning kits here.
---
2. Use Genuine Supplies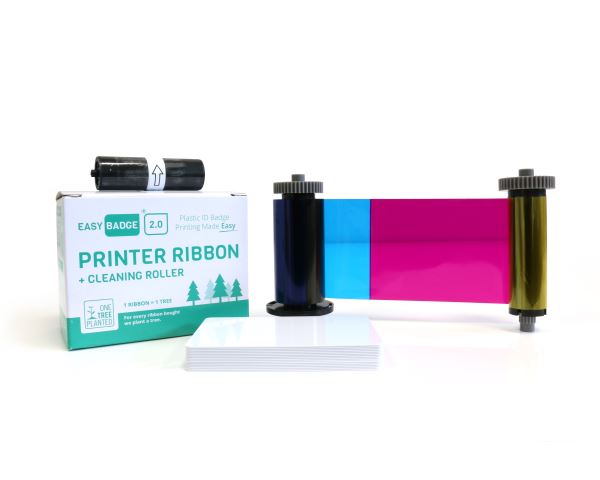 To ensure professional print quality as part of your ID badge printer maintenance, make sure you are using genuine, high-quality card printer supplies. We recommend using genuine card printer consumables like ribbons and printer rollers supplied by printer manufacturer-approved partners like Digital ID.
More advanced plastic card printers could use different types of cards so it's important to get the correct consumables made by the ID card printer manufacturer. The same goes for your printer ribbon, we recommend always having a record of the correct consumables needed for your printer that everyone in the office or workspace has access to.
If you want to find out about the right ID card printing system to suit your individual needs, check out our in-depth guide to buying a card printer here.
---
3. Don't buy printers secondhand
We don't recommend buying a card printer secondhand because of the risks associated with this type of purchase, and quality control is much harder to manage.
One of the biggest risks you can face when you purchase card printers secondhand is you don't know the printer history. You aren't able to properly determine that only genuine printer ribbons have been used, what printer repairs may have been carried out and the condition of important internal mechanisms such as the print head. If a secondhand printer is damaged, you can experience poor quality printing and may be burdened with costly repairs which aren't covered by warranty further down the line.
---
4. Store your consumables properly
When it comes to maintaining your printer, you have to also think about how you store cards, printer ribbons and cleaning supplies. If improperly stored, they aren't guaranteed to print at their best standard.
We would recommend storing plastic card printer supplies and consumables such as ID card ribbons and plastic cards in a cool, dry place, for no longer than 1 year. You can easily extend the life expectancy of a card printer just by using printer supplies that have been stored correctly.
---
5. Update your firmware and software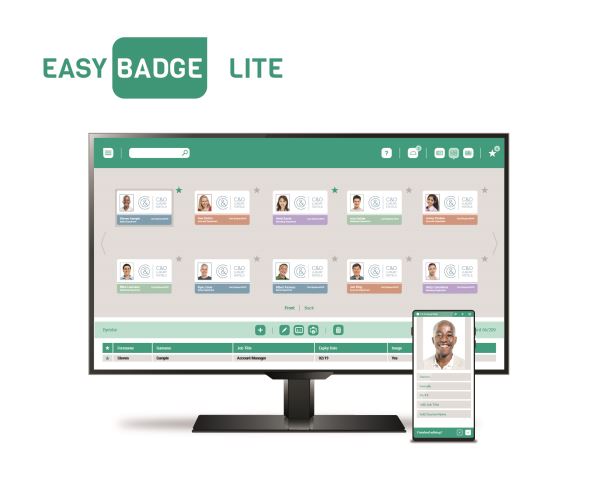 Regular maintenance doesn't just cover the physical aspects of your printer setup, it also means making sure the technical specifications are up to date as well.
One of the most important things to remember when it comes to maintaining your ID card printer is ensuring drivers are up-to-date. We recommend regularly looking out for printer driver and firmware updates on the manufacturer support page. If you are using card design software, update it when prompted to make sure you're using the most secure and latest version.
If your printer has a calibration process, we suggest finding out what this is to make sure when printing that all images, text and information are printed to the card surface accurately.
---
6. Service your printer annually
By scheduling a yearly review and service, you can easily extend the life of your ID card printer setup. We'd recommend following the below checklist as part of this service:
Clean the printer shell and internal mechanisms like print heads and rollers.
Clean the workspace and cards.
Check the stock of your cards and ribbons.
Check firmware and software are updated.
Review the stock levels of accessories like lanyards and holders.
Ensure any waste ribbons are safely shredded and disposed of.
Training relevant staff on how to use the printer and card design software.
By doing the above on a regular basis you can save time and money, getting the most out of your ID card production system.
---
7. Read the manual and use the correct power supply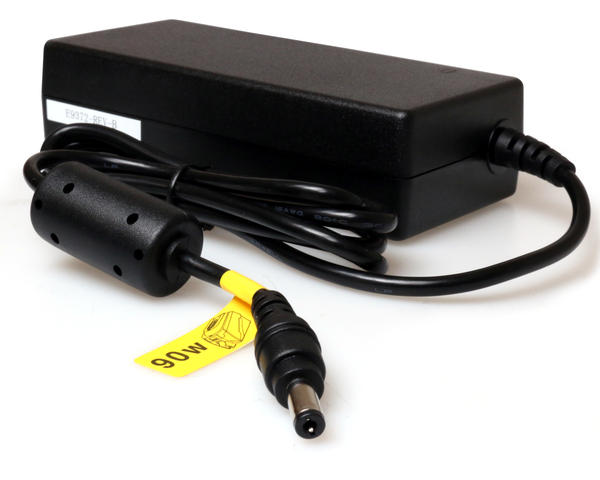 It might sound silly, but really, don't throw away the manual! A lot of printer maintenance solutions are readily available in the printer manual, can be quickly resolved and save you a lot of time.
Also, always use the correct power supply that came with the printer, anything else will not work and can even damage the printer. Different power supplies have different power capacities and a common printer fault is when a power supply from an old printer is used on a new printer and overloads. You can find the correct replacement power supply on our website or by speaking to a member of our team.
---
Now you know the basics of ID card printer maintenance
By following the above tips and tricks on maintaining your ID card printer, you can print with confidence and keep your printer running for longer.
Browse our range of must-have ID card printers here and if you'd like expert advice about easy to manage printer systems, give our team a call on 0800 988 2095.