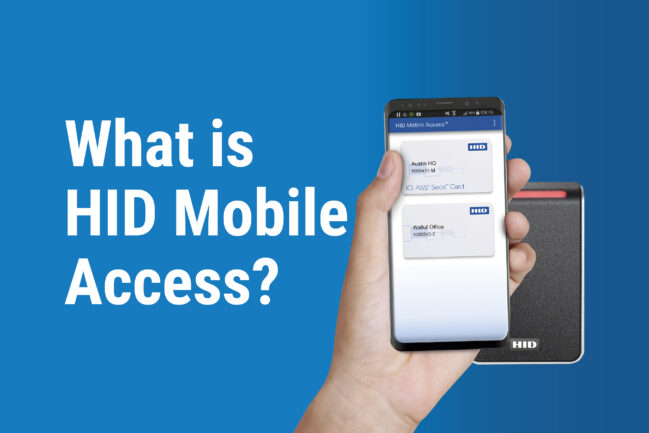 HID's mobile access solution is witnessing enormous growth in the industry, with over 4,000 organisations already using the modern access method. And this figure is likely to grow even more in the near future, with the technology forecast to be one of the biggest access control trends for 2022.
Here, we're taking a look at the innovative solution and sharing everything you need to know.
---
What is HID Mobile Access?
HID mobile access is the next-generation technology that allows you to use your mobile device to unlock doors.
Created by leading provider HID Global, the solution essentially transforms your smartphone, tablet or smartwatch into a key, granting unparalleled access to the building.
With most adults keeping their smartphones with them at all times, the dynamic access solution provides logical, physical access to its users. Using Seos as the underlying credential technology, HID mobile access is a trusted way to deliver quality access control on your premises.
---
What are mobile credentials?
Mobile credentials are data that authenticate a user's identity. Credentials are stored on a mobile device and are individual to each person. They are also encrypted to protect the user's identity.
When a user places their device close to a compatible reader, mobile credentials communicate with the reader to grant access.
---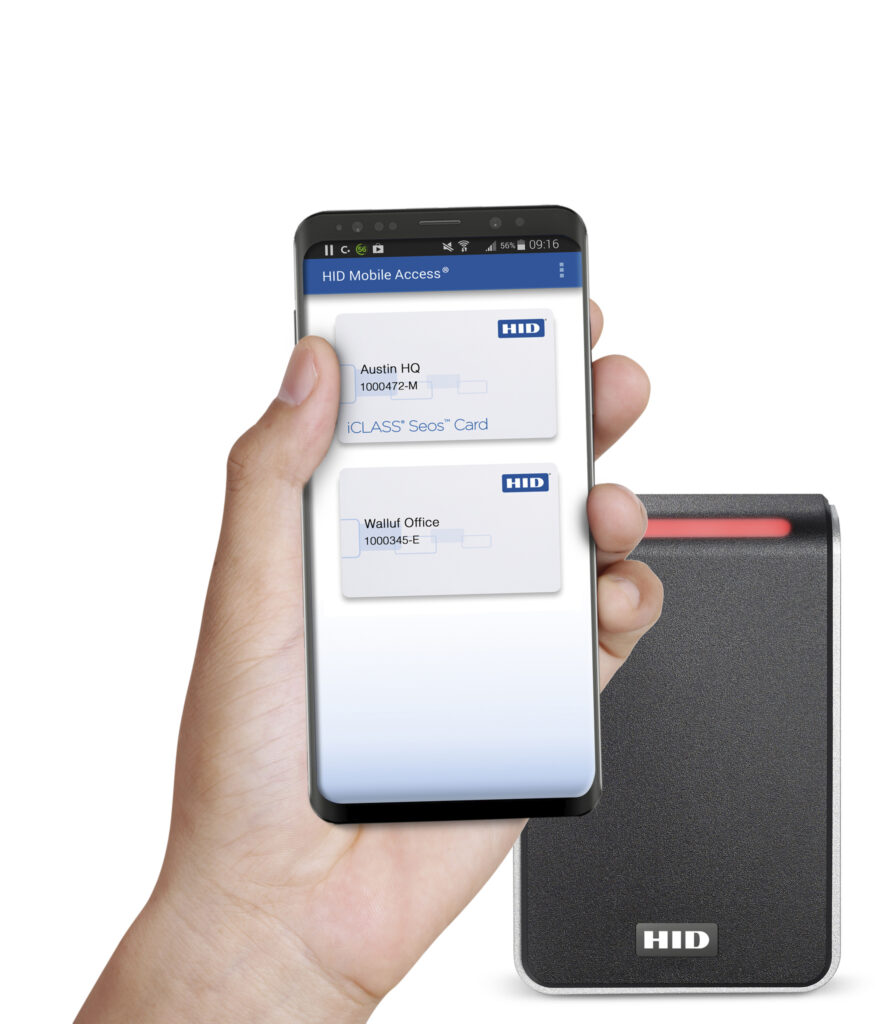 How does HID Mobile Access work?
After receiving credentials, a user places their Android or iOS smart device close to a mobile-compatible reader using one of two methods: the traditional close range 'tap' mode or HID's patented 'Twist and Go' feature.
The Twist and Go method works by a user making a 'twisting' gesture with their mobile device, similar to opening a doorknob, when in proximity of the door reader.
The device and reader communicate credentials, and access is then granted.
Note: if an individual is using a wearable such as a smartwatch, they can use the widget to unlock doors.
---
How is access managed?
Administrators can easily manage access permissions via the robust HID Origo™ management portal. The HID mobile access portal is entirely remote and works via a reliable cloud platform. This ensures a security administrator can manage permissions at all times, from anywhere.
Essentially, administrators can instantly grant, restrict, and revoke access from the portal. This is especially useful if a device is lost or stolen. Similarly, if a user switches devices, an administrator can easily remove credentials from one device and grant new credentials to another.
What's more, the HID mobile access portal requires no physical encoding, printing or returns. Therefore, this remote, effective access management allows organisations to save time that can be spent dealing with more important tasks.
---
Is HID mobile access secure?
Yes. HID mobile access uses encrypted technology to provide secure, efficient access to your building.
The solution is much safer than access cards and other legacy technologies, as it contains class-leading security measures. As a result, HID's mobile access solution positions itself as the most secure access method on the market, negating the several risks of using outdated access control systems.
---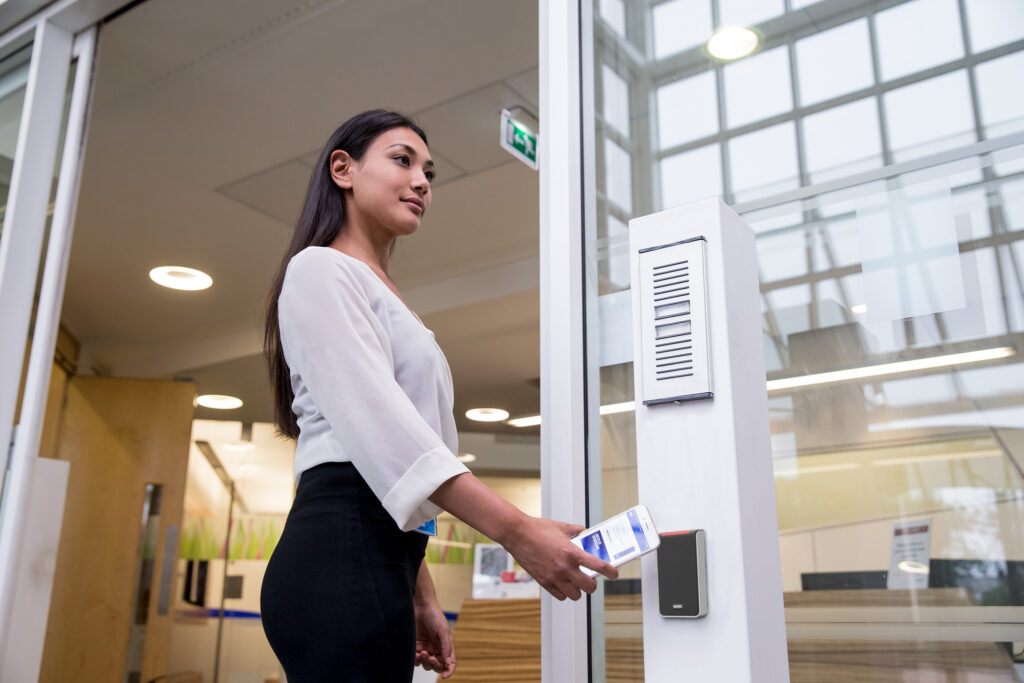 How does a user set up HID mobile access on their mobile device?
A security administrator will first send the end-user an invitation email. This email will include an invitation to download the HID mobile access app, along with a code.
Once the app installation process is complete, the user must enter their code into the app. The device is now set up to receive access credentials, and individuals can use their own mobile phone or smart device to access doors.
Tip: The technology is compatible with most smart mobile device operating systems. See a full list of compatible devices here.
---
Why do I need to know about mobile access?
Technology is evolving rapidly, and in many areas, is replacing physical cards and other physical assets. From bank cards to train tickets to mobile IDs, more and more products are becoming digital and accessible with mobile technology.
Therefore, mobile access is the next step in migrating to a digital wallet, with your go-to mobile device integrating access capabilities.
By joining the trend early and enabling HID mobile access on your site, you create a more secure, sustainable and smart environment. You'll also improve user convenience and strengthen operational efficiency, thanks to the remote management portal.
---
Let's Recap
HID's mobile access solution upgrades physical on-site security and improves user convenience.
Mobile IDs and digital verification methods have become increasingly common, and are anticipated to become even more so. Therefore, implementing HID's mobile access solution allows your organisation to meet the demands of the mobile-first world.
Technology waits for no one; don't get left behind.
Find out how HID mobile access can launch your business into the mobile-first world and future-proof your site today. Speak to a member of our expert team on 0800 988 2095.
Alternatively, find out more about mobile access and discover the several benefits of switching to mobile access control.