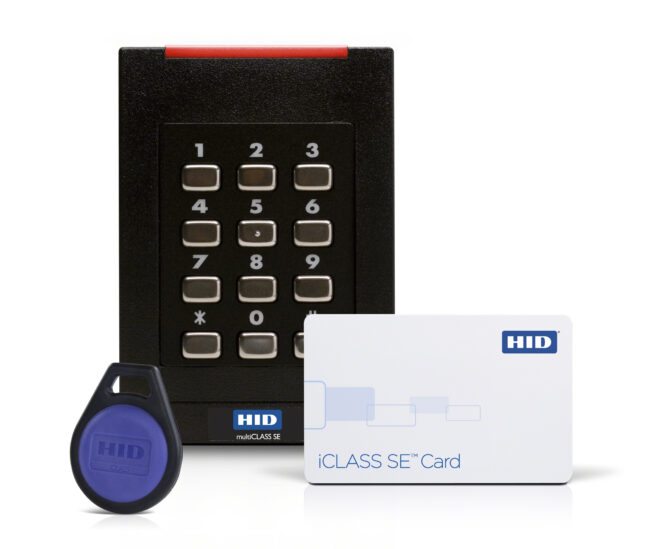 Several organisations use outdated access control methods to gain access to the building, day in and day out.
Companies often implement physical access control systems to improve security measures, yet many remain unaware that their legacy systems are not secure and could be at risk.
---
Outdated access control measures dominate the industry.
Here's the problem: times have changed. But for many organisations, their access systems haven't.
Access requirements are constantly evolving, and companies need more from their physical access control systems. However, most companies are stuck with decade-old processes in place, with many unaware of the associated risks.
We're taking a look at the potential risks of relying on outdated systems for your access control.
What are outdated access control systems?
Outdated systems consist of ageing access control technologies that have existed for several years, yet haven't adapted to changes in the environment. As technologies are not up-to-date, outdated systems are vulnerable to security and data breaches.
Examples of outdated access control methods include:
Proximity cards
Magnetic stripe cards
Key fobs
Keypads
Barcodes
Older readers
The problem with outdated physical access control systems
Like using outdated software on your computer, outdated access control technology can put you at risk. As technologies are not up to speed, they cannot deal with modern threats.
For example, hackers can easily enter these systems and gain unauthorised access to files and data. This makes outdated systems less effective in protecting organisations.
Some risks of relying on outdated access control methods are:
Anyone can easily clone cards using easily accessible technology
Key cards and fobs are frequently lost
PIN numbers for keypads are often shared
Incompatible with modern card readers
Difficult to source stock and reorder
Not user-friendly
Require extensive maintenance
Cannot be remotely updated
Outdated systems possess several security gaps that could compromise not only physical access but also sensitive data. Worse yet, if an unauthorised individual was to the premises, they could even cause physical harm.
Which technologies are at risk?
Some of the technologies at risk include: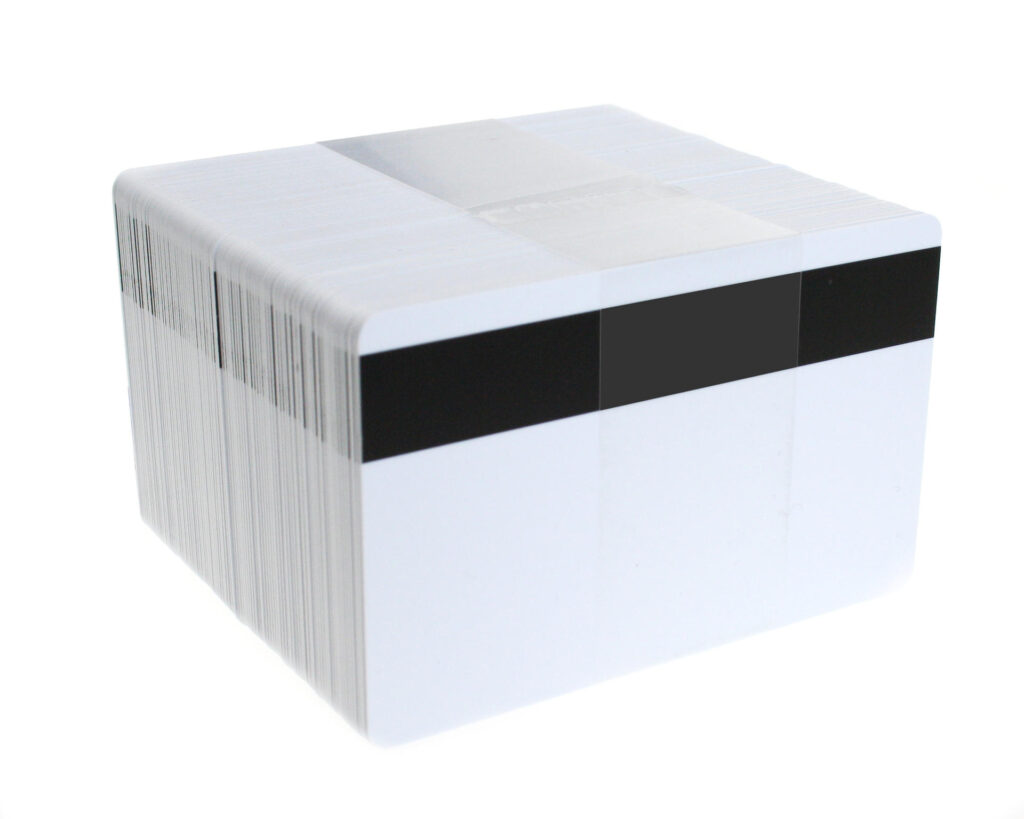 Magnetic Stripe Cards
Paxton Net2
HID Prox with Magnetic Stripe
Dyestar with Hi-co Magnetic Stripe
Fotodek with 2750oe Hi-Co Magnetic Stripe
125kHz Low-Frequency Proximity Cards
HID Proximity
HID Duo Prox
HID ISO Prox II
Hitag
Hitag 2
Salto 1k
PAC KeyPAC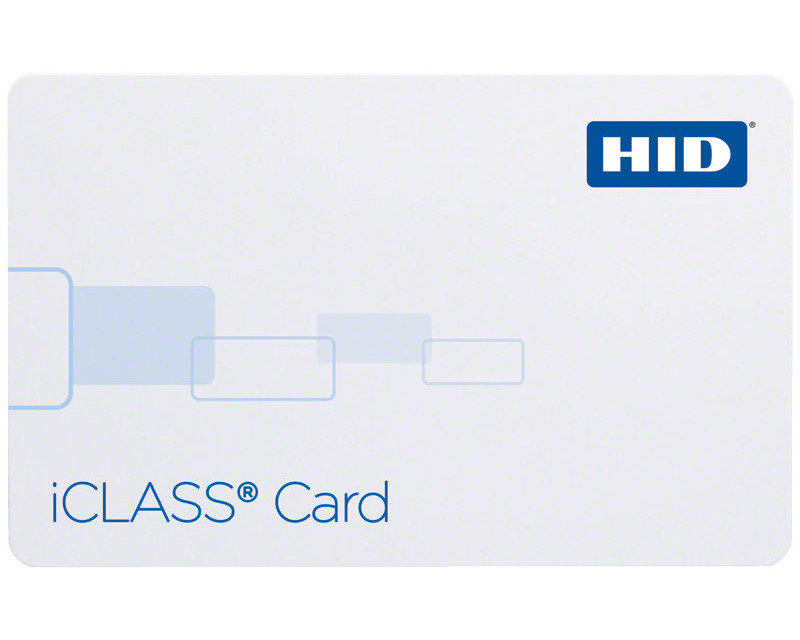 13.56MHz Smart Cards
HID iCLASS
HID iCLASS Smart
HID iCLASS 2080 Clamshell
FlexSmart MIFARE
MIFARE Classic
MIFARE DESfire
Fobs
HID Prox
Paxton Net2
Salto MIFARE
PAC Stanley Token
These are just some of the most popular access methods that are currently at risk.
If your current access control method is on the list, it's time to take action now. And we have the physical access control upgrade for you.
The modern, secure alternative
Implementing a mobile access control solution solves the issues caused by outdated access systems. The modern access control system allows users to unlock doors with their phones or equivalent mobile devices. And better yet? It's highly secure.
More and more organisations are choosing to switch from legacy access systems to mobile access control, and for good reason. There are several key benefits of mobile access, including strengthening security systems and improving the user experience. Therefore, it's no surprise that the technology is proving to be a clear winner in the field.
The digital process enables organisations to protect users with secure, unparalleled access to their buildings. What's more is that security managers can remotely manage access, replacing physical credential management with cloud-based software.
As one of the most dynamic access control technologies on the market, mobile access control provides users with physical and logical access from their mobile devices. With more companies realising this, many are now opting for a mobile access control solution to optimise their security systems.
Could it be time to join them? The choice is yours.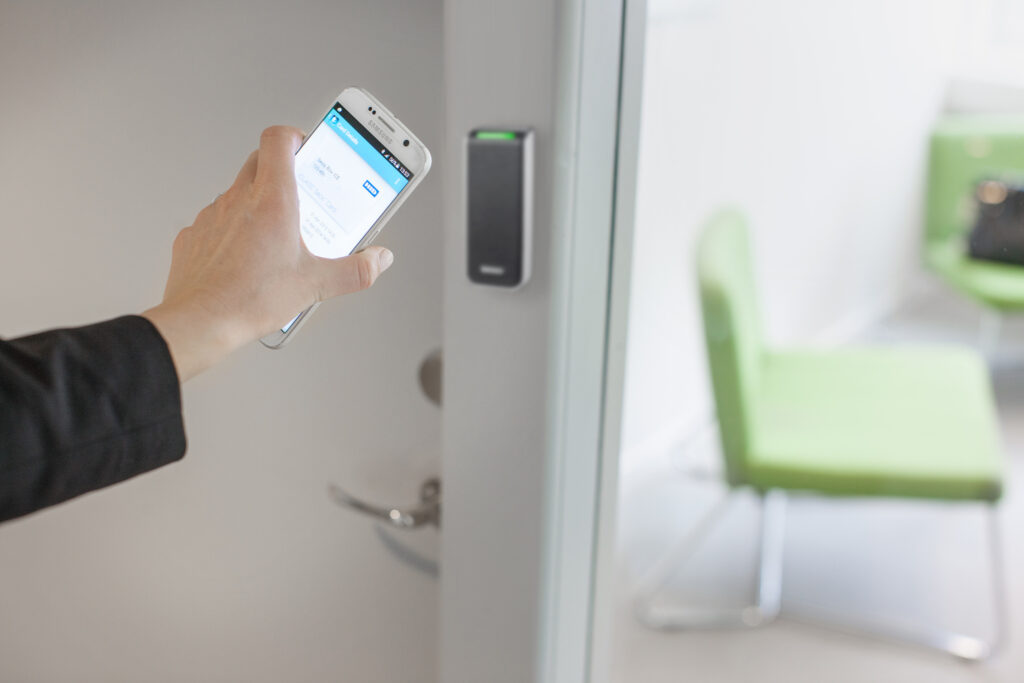 And if you're looking to further boost security, you could even incorporate 2-factor-authentication (2FA) into your access control protocol. 2FA involves using two or more methods to verify an individual's identity.
Let's see it in action.
Staff members use mobile access control to gain secure access to their building.
Staff then show their photo ID cards to verify that they're authorised to be on the premises. It's a win-win.
2FA is forecast to be one of the top access control trends for 2022, with it allowing companies to utilise multiple credentials for logical security management.
Old ways won't open new doors
With several methods available to improve your current access control protocol, there's no reason to stick with an outdated, unsecure system.
Upgrading to a modern access control solution will undoubtedly strengthen your organisation's overall security strategy. But simply considering an upgrade isn't enough. Organisations must actively make plans to upgrade their physical access control systems. This is the only way to ensure complete safety and privacy protection of the building, staff and company data.
Will you keep putting your organisation and its data at risk? Or will you take advantage of one of the most dynamic, logical access systems on the market? The decision is yours.
Get in touch with our expert team on 0800 988 2095 today to learn more about upgrading your legacy access system and securing your workplace. We hope to speak to you soon.
Alternatively, discover more about mobile access in our free mobile access control ebook.