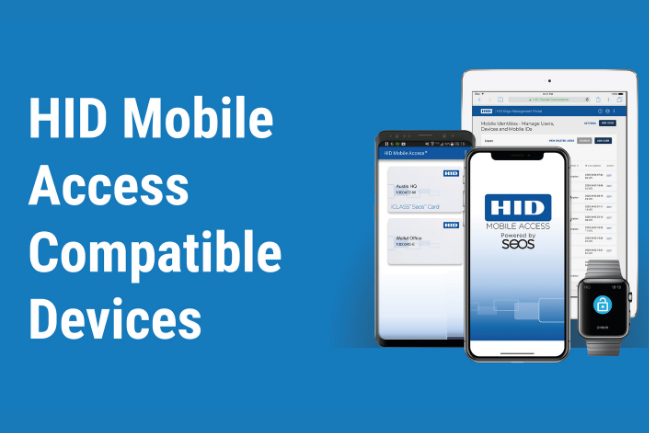 The HID Mobile Access® app, created by HID Global, is compatible with a wide range of mobile and smart devices.
Downloadable through the Google Play Store and Apple App Store, the app allows you to use your mobile device to unlock doors in your building. (Note that licences must be purchased before using mobile access control on the premises.)
---
Which devices are compatible with HID Mobile Access?
The HID Mobile Access app is compatible with smartphones and mobile devices supporting BLE (Bluetooth Low Energy) or NFC (Near Field Communication).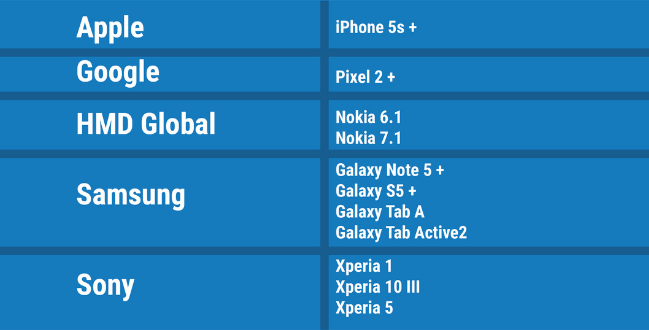 Apple
iPhone 5s upwards
Google
Pixel 2 upwards
HMD Global
Samsung
Galaxy Note 5 upwards
Galaxy S5 upwards
Galaxy Tab A
Galaxy Tab Active2
Sony
Xperia 1
Xperia 10 III
Xperia 5
Huawei
Mate 10 lite
Mate 10 Pro
Mate 20 lite
Mate 20 Pro
Due to the vast number of devices compatible with HID Mobile Access, we are unable to list all devices.
---
How can users gain access to doors with their devices?
There are 3 ways users can gain access to doors.
Users can tap, Twist and Go, or use the widget. The widget allows users to gain access when using wearables such as a smartwatch or other mobile device.
---
Let's Recap
With a wide range of compatible devices, HID's mobile access control solution is designed to put access credentials into the palm of your hand.
First, a security administrator easily issues mobile IDs to the end user. The user must then place their mobile device within proximity of a compatible reader, and access is instantly granted. It's the hassle-free way of gaining access in the mobile-first world.
See the full list of devices compatible with HID Mobile Access here. Or book a call with a member of our expert team on 0800 988 2095 to integrate mobile access control into your organisation today.