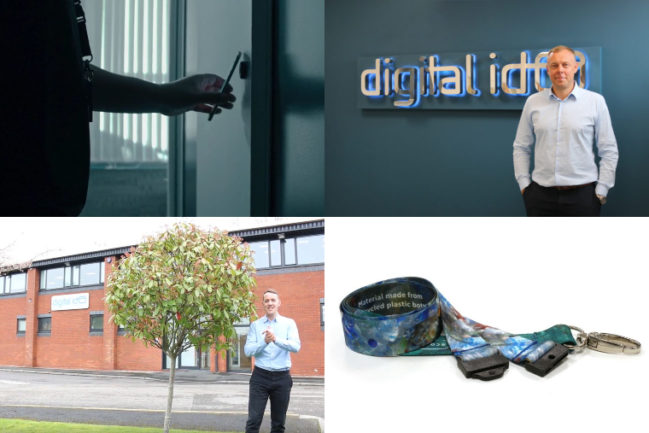 2019 has been a busy one for Digital ID. Defined by expansion, new partnerships and the increasing importance of sustainability; not just for us, but for our industry as a whole.
We've got plenty of exciting new projects planned for 2020 too but, before we get ahead of ourselves, here's five of our biggest developments of the last 12 months.
1. We now offer personalised lanyards made exclusively from recycled material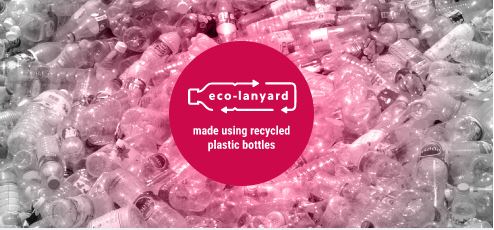 Late last year we became approved distributors of the eco-friendly cardholders, BioBadge. 2019 has seen us go one step further in our quest to provide more sustainable products: If you're looking for personalised lanyards, then the good news is we now supply a range of these made from a recycled material known as rPET. For the uninitiated, the fabric contains strands from recycled plastic bottles. So, why have we decided to do this?
The main reason behind the change is our recycled lanyards help reduce the impact of single-use plastics within our industry – and the environment.
According to our sales projections for 2020, our move will help keep 1.4 million plastic bottles out of landfill. Secondly, the production of rPET lanyards emits 32% less CO2 compared to virgin polyester material, while energy usage also drops.
The change means we aren't just reducing our own carbon footprint, but those of our customers too. Considering we print and issue millions of personalised lanyards into the UK market every year, we're pleased to add personalised lanyards to our list of sustainable, eco-minded products. Talking of which…
2. One printer bought, one tree planted
[embedyt] https://www.youtube.com/watch?v=0pqcSoLoggE[/embedyt]
We value our relationship with manufacturers, and one of the very best we have is with British printer brand Magicard. The Magicard 600 ID card printer is proving a very popular choice and, thanks to a new strategic partnership, Magicard will plant a tree with every one that is bought through Digital ID.
It's all part of a partnership with onetreeplanted.org. As an environmental charity, they're dedicated to protecting biodiversity and reforesting areas that have been ravaged by fires and floods. They planted just 50,000 trees in 2015, but in 2018 they managed to put a mammoth 1,300,000 in the ground! Here's hoping they can beat that further this year.
3. Our Environmental Policy has evolved

As you might have guessed from our first two points, sustainability and protecting the environment is an increasingly important goal for us – as it is with companies and organisations across the country. As such, 2019 saw the introduction of our revised Environmental Policy. You can have a read of it yourself here, but a few key takeaway points include:
We now actively source environmentally sympathetic alternatives to all of our plastic products
We aim to reduce our packaging as much as possible
We are increasing our employees' environmental awareness on a regular basis
4. We welcomed Essentra Security to Digital ID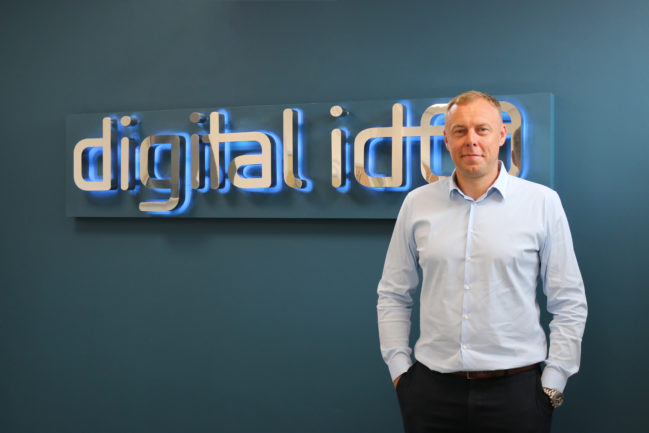 Arguably our biggest news of the year came back in August when we announced our acquisition of Essentra Security. Formerly part of the components division of Essentra plc, its security arm was one of the UK's biggest suppliers of ID card printers, consumables and accessories. The move has enabled us to evolve our growth strategy and will strengthen our already dominant market presence.
The Essentra Security team will remain at their Kidlington HQ in Oxfordshire, but will shortly gain the Digital ID branding. It's A great move for both parties, but also for customers; Digital ID can now offer new product ranges at the UK's lowest prices. We're delighted to welcome the team to the group, and look forward to our journey together over the coming years.
5. We partnered up with MyTAG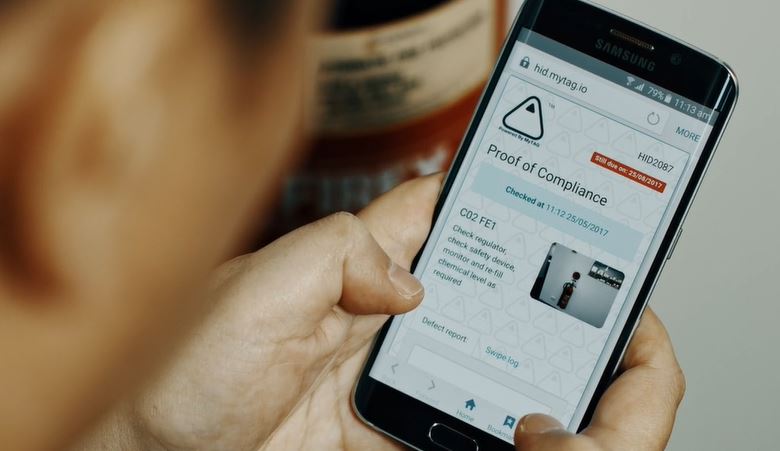 As our attitude towards sustainable supplies demonstrates, we're nothing if not a forward-thinking company. With that in mind, Digital ID is extremely pleased that we teamed up with MyTAG this year. The company is based in Devon and is at the forefront of our industry in a lot of ways. As a product, it offers far more than simply identification and access control.
You can check out the ins and outs of MyTAG's capabilities via the link above, but in short, it uses a unique combination of technology to ensure it meets the highest security and tracking demands across a range of sectors including:
Facilities management
Healthcare
Education
Property management
Air quality control
It captures and tracks information that, unlike some alternatives, means photo ID cards cannot be cloned.
To find out how it works or to book a free demo, click here.
It'll be a busy 2020 for Digital ID too…
As we move towards Christmas, we'd like to take this opportunity to wish all our customers a very Merry Christmas and best wishes for the New Year!
As for ourselves, our offices will be closed from 12pm on 24 December until 9am on Thursday 2 January so, if you need to make any last-minute orders before the holidays, make sure you get your requests in before Friday 20 December.
With big plans for 2020, you can keep up to date with all the latest news from Digital ID on our blog.