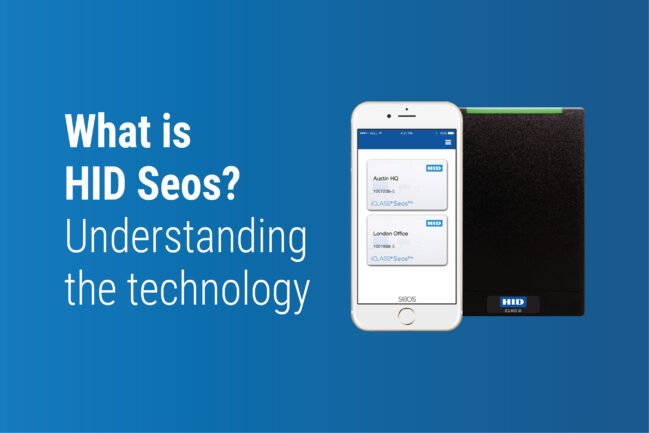 Hailed as "The Next Generation of Credential Technology,"  Seos® by HID protects organisations from modern threats better than any other solution on the market.
We're diving deep into the technology, how it works and where it can be used.
---
What is Seos technology?
Seos is a highly secure access control technology created by leading provider HID Global. This next-generation software uses mutual authentication and cryptography to create a highly secure access control experience.
How does HID Seos work?
Using secure, open technology, HID Seos manages and authenticates identities through high-frequency communication between the reader and software. Seos has a software-based infrastructure, meaning it isn't tied to an underlying hardware chip.
This flexibility meets the demands of today's dynamic world, allowing for enhanced portability, customisation and remote issuance for employees and guests.
Can Seos only be used on access control cards?
No. Seos technology is compatible with physical products such as cards and key fobs, as well as smart technology such as mobile devices, tablets and smartwatches.
How is Seos used on mobile devices?
HID Mobile Access® uses Seos technology to provide an efficient, secure door entry procedure.
When utilised on a mobile phone, tablet, or smartwatch through the HID Mobile Access Control app, HID Seos uses smart integration to communicate with a compatible door reader. Thus, when the mobile device is placed within proximity of a reader, a user gains access to the building.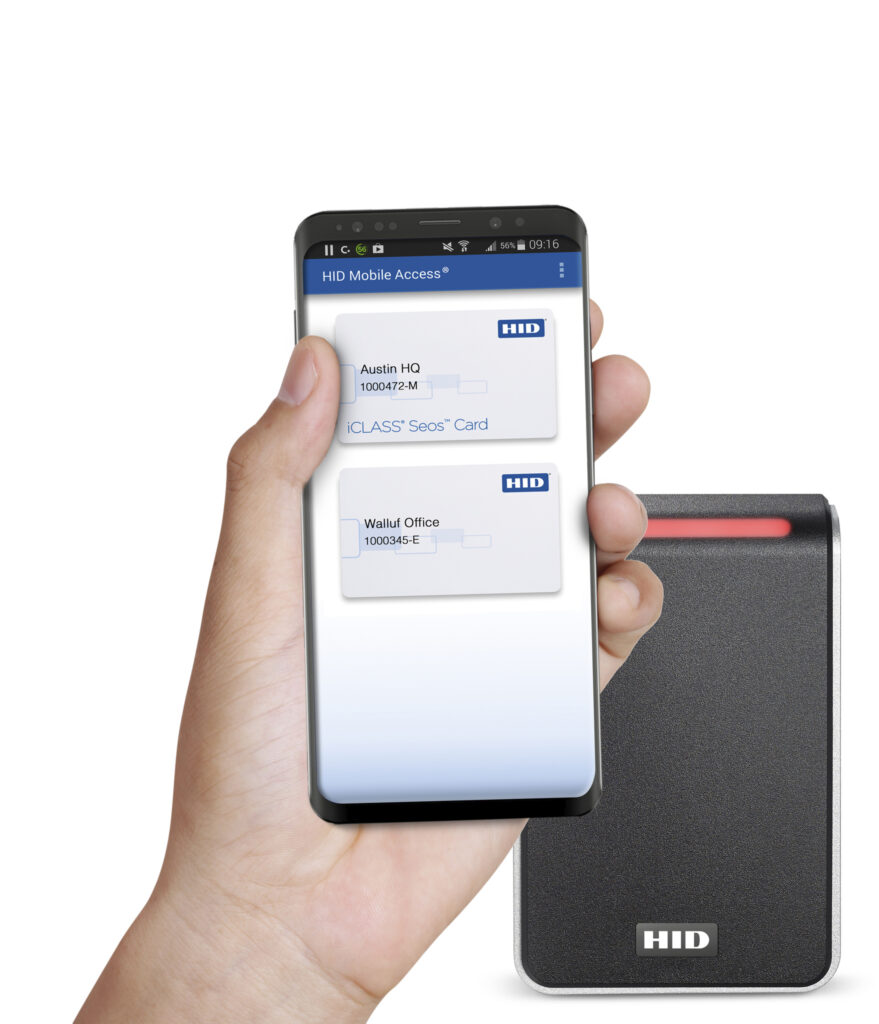 Seos is an accessible solution for the mobile-first world, allowing individual customisation to migrate users from physical access to mobile credentials.
HID Seos can also be extended to unique applications such as cashless vending, secure print release, network login and much more. Containing a mix of security and flexibility for users, Seos credential software is primarily designed for convenient and efficient access control management for the modern organisation.
Why should I upgrade to Seos?
Outdated access control systems such as unencrypted memory chips and magnetic stripe cards are vulnerable to cloning and may compromise on-site security. With Seos, credentials are read through a secure messaging protocol designed to protect data transmission, removing the risk of cloning. Seos supersedes legacy technologies as it supports much more secure features than traditional access control methods. This makes the cutting-edge technology an excellent upgrade option for all.
Additionally, individual Seos-based mobile credentials can be stored on mobile devices such as smartphones, tablets or smartwatches and amended through a remote online management program. With this management portal, administrators can add, amend, and remove credentials when a mobile device is lost or stolen, keeping the access system secure.
---
Let's Recap
Many companies are updating their existing physical access control systems to more secure alternatives. HID Seos provides organisations with privacy protection, among other key benefits that exceed existing credential technologies. Therefore, upgrading to a modern access control method utilising Seos technology ensures an entirely secure access control system for all.
Upgrade your access control system today
Upgrade today and create a more secure environment for your staff, visitors and guests.
Speak to a member of our team on 0800 988 2095 to find out how you can integrate Seos-based mobile access control on your site today.
Alternatively, discover more about mobile access control by reading our complete guide to mobile access control.