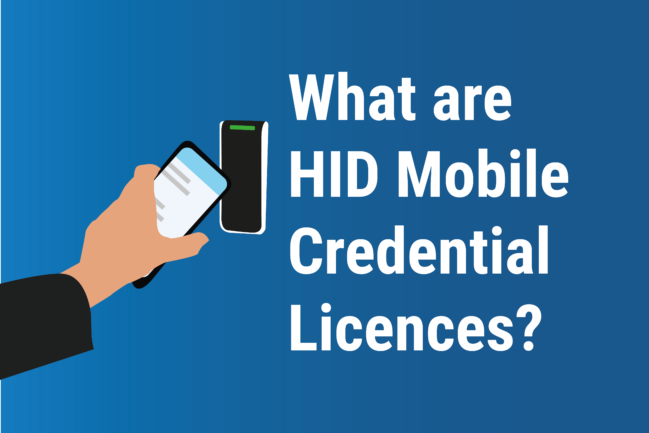 HID's mobile access solution has quickly gained momentum.
We're taking a look at the mobile credential licences required and sharing what you need to know.
---
What are HID mobile credential licences?
Licences permit users to operate mobile access control systems on their premises.
Licences are transferrable across users. Therefore there is no need to repurchase a new licence each time temporary credentials are assigned.
How can I order mobile user licences?
Security administrators can start a User Licence subscription through the HID Origo™ Management Portal. User licences are valid for one year and can be renewed annually.
Administrators can also increase the number of licences within a service term by purchasing add-on licences.
What are the benefits of mobile credential licences?
HID Mobile Access licences are cost-effective, easy to integrate into your access control system and can be remotely managed.
Mobile credential licences can be reused to conveniently grant visitors and contractors temporary access credentials.
It is possible to assign up to 5 devices per user and up to 10 mobile IDs per device if the organisation allows.
Offering a flexible billing solution, administrators can customise HID mobile credential licences to suit a dynamic work environment.
.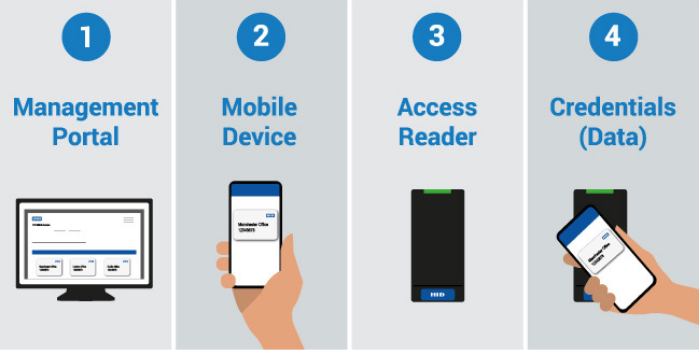 How are licences managed?
Administrators can immediately manage mobile access licences and permissions through the HID Origo cloud-based management portal, maintaining on-site security 24/7.
The mobile access management portal allows managers to easily add, amend and revoke access permissions. This flexibility to customise and adjust mobile IDs is highly suited for all size businesses with a strong focus on safety. Hosted on a reliable cloud platform, the portal ensures licences can be managed at all times, from anywhere.
The portal also promotes two-factor authentication – password login and SMS token to ensure only authorised administrators can modify credential information. As one of the leading access control trends for 2022, two-factor authentication is an effective way of keeping your organisation secure.
Can licences be reused?
Subscription licences are transferrable across users, making them beneficial for visitors and contractors who require temporary access to the building.
---
Let's Recap
HID mobile credential licences are easy to order, manage and access with an intuitive management portal designed to ensure your on-site safety. With that being said…
Is it time to switch to HID Mobile Access Control?
HID Mobile Access Control allows users to access doors with their mobile devices via the HID Mobile Access app. Once access permissions have been granted, Seos (the underlying credential technology) allows users to access the building by placing their device within proximity of a compatible door reader.
Speak to one of our experts on 0800 988 2095 to pinpoint how exactly HID Mobile Access can future-proof your organisation today.
Alternatively, check out our free mobile access eBook here.