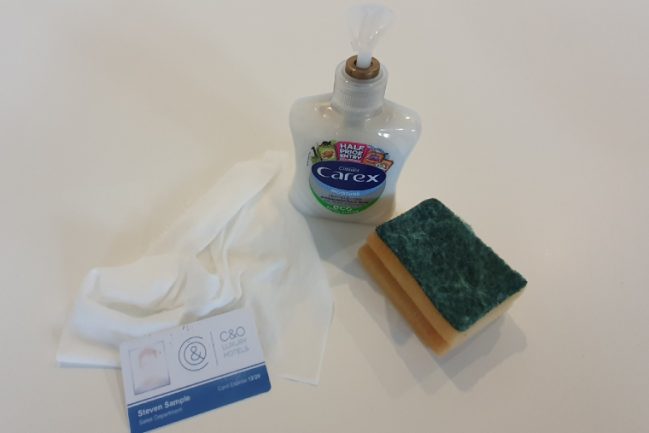 Printed photo ID cards have become crucial for organisations to easily identify who is on the premises and keep unwanted visitors away. Most organisations require employees to use ID cards every day, meaning they easily come into contact with various surfaces, including some that are shared. This is why it's essential to keep your ID badge clean.
While ID card printer cleaning kits have gained traction over the years for printer maintenance, the sanitation of cards should be kept to the same standard. However, this is not the case, with many overlooking the cleanliness of cards.
In a hygiene-focused environment where cleanliness has become a huge part of our everyday lives, it's more important than ever to keep cards clean to reduce the spread of germs and bacteria. But how do you clean your ID cards without damaging them or causing them to fade?
Although most ID cards are relatively durable with an average lifespan of between two and five years, damage and premature fading are still valid concerns. But don't worry, we're here to help prevent them from happening.
How to clean your ID cards
You will need soap, warm water, a container and some disposable paper towels.
Drop a small amount of soap and warm water into a glass or container.
Mix the solution until it produces bubbles.
Take your ID card and place it on a flat, clean surface.
Take a paper towel and dip it into the soapy mixture.
Pick up your ID card and hold it around the edges with your fingers and thumb.
Dip the paper towel into the soapy water and gently wipe over the card.
Repeat the process on the reverse side of the card until all smudges and dirt are gone.
Take a dry paper towel and dry your ID card.
Using chemicals to clean ID cards
We recommend the above method being the only way you clean your cards. We don't recommend using harsh chemicals to wash your photo ID cards, as this can significantly shorten their lifespan. Cleaning cards with chemicals can damage them and their contents, especially if a direct-to-card (DTC) printer has printed your cards.
All cards are different
DTC printers use a dye-sublimation process to print photo ID cards, directly printing ink onto a card's surface through a printhead. But this method doesn't work for all cards.
Even if using a printer ribbon with an overlay panel, this does not ensure cards are 100% fade resistant. In fact, cleaning these cards with soap and water can cause some fading if it's done often enough, as shown below.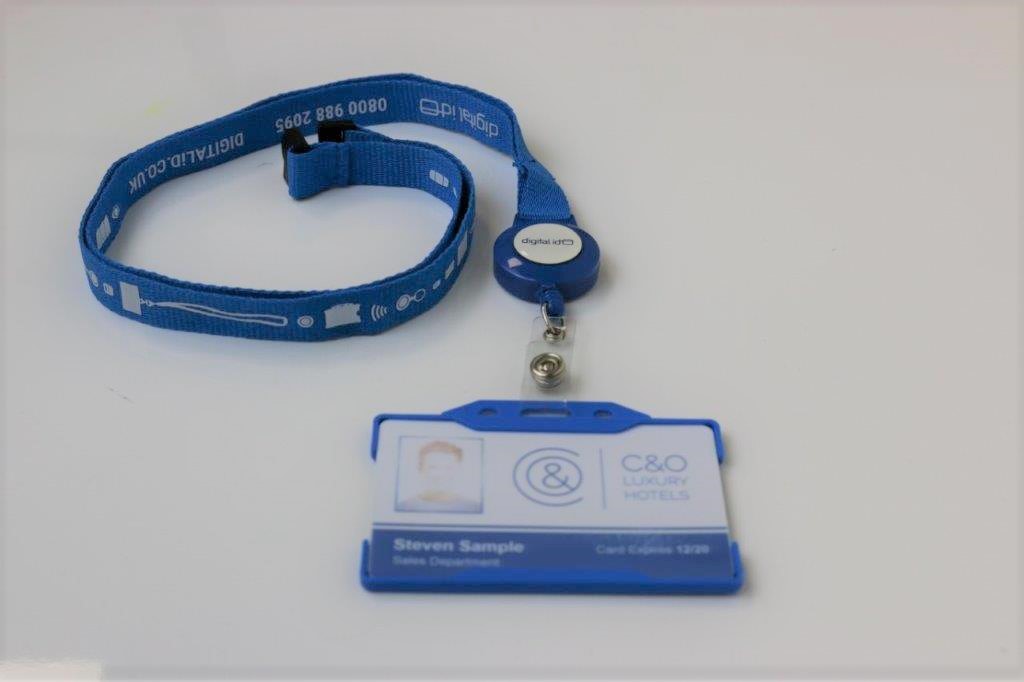 You should thus factor in how often you plan to clean cards before choosing which ID card printer to go for.
This is because your ID card printer will determine the overall quality of your card contents. Choosing the wrong printer could lead to many issues, including high reissuance costs.
For example, using a DTC printer may be less effective in producing fade-resistant cards. And once your ID photo and card contents start to fade, your security becomes compromised.
With that in mind, we have a question: are your ID cards fading? If so, we may have just what you're looking for.
The solution for you
Unlike a DTC printer, the premature fading of cards is not an issue with a retransfer ID card printer.
A retransfer ID card printer is the most effective way to stop your ID cards from fading after multiple cleans. This is thanks to the method used to print onto cards. Instead of printing ink directly onto the card, the print design goes through various steps to securely seal your photo ID onto a card.
First, the ink is transferred directly onto the underside of an overlay transfer film. This transfer film is then applied to the card through a combination of heat and pressure. The printed information is embedded onto the protective film, making it much better protected from the elements, including harsher cleaning agents.
Retransfer printers offer many benefits, including a higher quality, durable finish and the ability to print onto access control cards.
The result of using a retransfer printer is an ID card that is much safer to clean and does not cause cards to prematurely fade, reducing security concerns. Although retransfer printers may have higher up-front costs, it should be kept in mind that the higher print quality produced leads to significantly reduced reissuance costs.
Learn more
Fading photos aren't the only security threats associated with ID cards. Organisations must also keep their new photo ID card policy up-to-date to ensure the highest level of company security.
To find out more about protecting your ID cards and reducing reissuance costs, get in touch with our experts on 0800 988 2095. A member of the team will be able to determine what type of card and ID printer will best suit your company requirements.