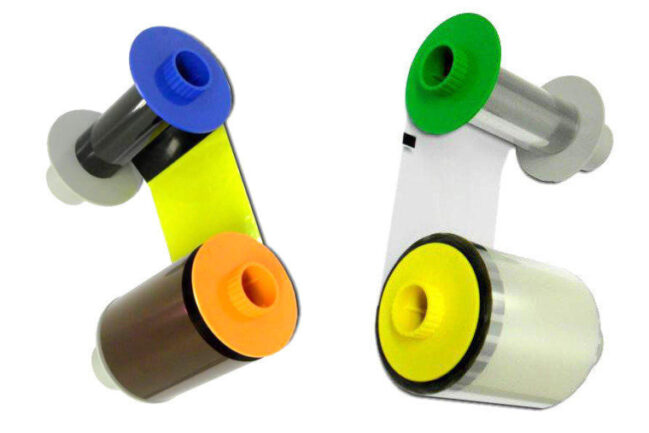 The Fargo 84051 YMCK colour ribbon is a go-to choice for those wanting to create high-quality and long-lasting cards with the Fargo HDP5000 retransfer card printer.
Those that use the HDP5000 will be aware that as a retransfer printer, it uses retransfer film too. The Fargo 84053 is the most popular compatible film for this product.
The video below guides you through the process of changing both the printer ribbon and retransfer film in the HDP5000. You'll know when it's time to change them thanks to a prompt that will appear on the printer's LCD display.
Simply click on the play button below for a helpful on-camera walkthrough.
If you need to purchase a new ribbon or transfer film for your Fargo printer, you can check out the full selection here. If you're encountering difficulties while changing them, our technical support staff are always ready to assist you.