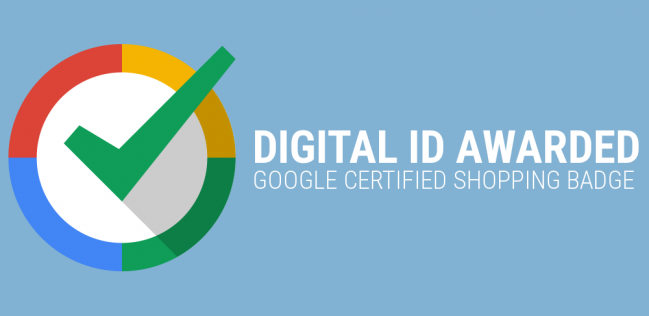 Digital ID is pleased to announce that we have been approved by Google directly and have been rewarded with the Google Certified Shopping badge which you can see located in the top right-hand corner of every page on our site. This is a fantastic achievement for the whole team and is great news for all current and potential new clients meaning additional help in identifying a trusted online merchant for their purchase.
The badge has been awarded to Digital ID for recognition of on-time shipping and excellent customer service from start to finish.
What are the Benefits to Digital ID Customers?
As an added benefit, when you make a purchase at a Google Certified Shops, you now have the option to select free purchase protection from Google.
Then in the unlikely event of an issue with the purchase, you can request direct help from Google, and Google will work with us directly to address the issue.
As part of the scheme, Google offers up to £1,000 lifetime purchase protection for eligible purchases.
If you would like further information regarding the Google certified shopping badge scheme then please feel free to call our team directly on 0161 475 5629.