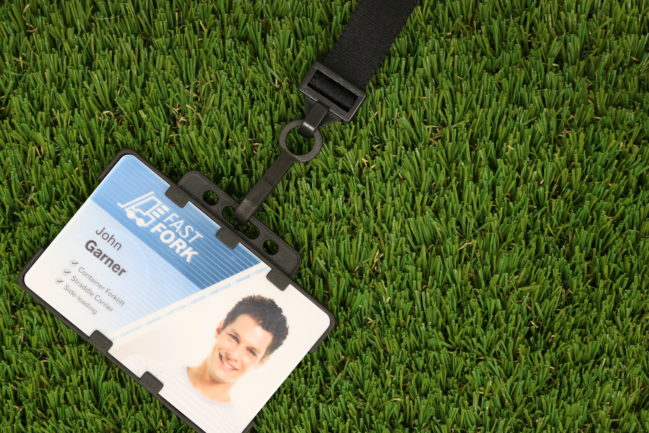 Understandably, more organisations and those responsible for sourcing products are now being asked to consider eco-friendly options in an attempt to reduce their organisation's carbon footprint. 
"Eco-friendly" and "Go Green" initiatives are becoming increasingly popular and are a great way of generating a feel-good factor within the workplace.
To get you started, we have created a short video demonstrating three simple changes your organisation can make today.
To recap, here are some links to the products that were mentioned in the video above.
Strong and durable, these cards are a must have for those wanting a photo ID card to be proud of and keep re-issuance costs to a minimum. These are the same cards we use for our internal ID card printing service and shows we practice what we preach.
2. Biodegradable ID Card Holders
Made from Oxo-biodegradable plastic, our range of biodegradable card holders are available in 10+ colours. The unique design reduces card bending or snapping, resulting in fewer cards being reissued, therefore saving you both time and money.
The bamboo fibre is 100% biodegradable, so when the lanyard is no longer required, it will degrade naturally without releasing any toxic residue into the atmosphere once inside the ground. These bamboo lanyards come with a metal lobster clip, a 90cm adult drop and a safety breakaway for easy release.
There you have it: three simple changes you can make to be proud of.
If you would like more information on any of the products seen in the video, then our team are happy to help.
Please email sales@digitalid.co.uk or call 0800 988 2095.