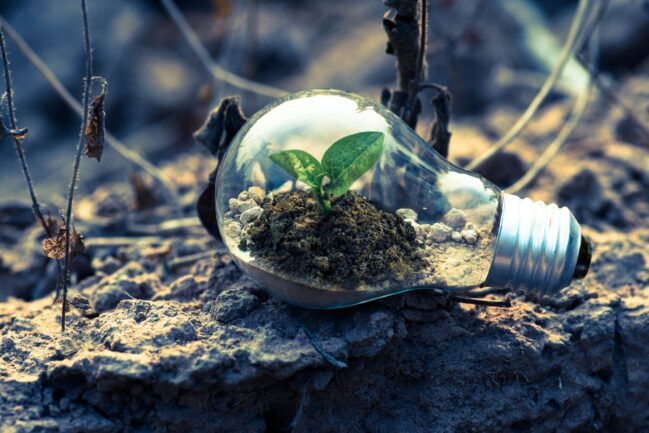 One of the few positives to come out of the last few months for us all is the cleaner air and drop in pollution across the globe. Lots of businesses were already on their way to becoming less wasteful and more sustainable, there's little doubt the COVID-19 pandemic will speed up the pace of change.
With businesses and governments alike pushing for a green recovery after the coronavirus crisis, here are some simple pointers that can help you create greener workplaces in 2020.
Studies show that an eco-friendly attitude in the office promotes a fresh and healthy approach to work among employees as well as benefiting the environment directly. But what simple changes can businesses be making as they look to reopen post-lockdown?
1.      Introduce an eco-friendly ethos across the business

If your organisation wants to create a sustainable attitude from scratch, it could prove challenging to get 100% of the workforce on board. Although attitudes towards the environment are changing, it might take staff a while to get into the swing of things. A great way to kick off a company-wide eco-friendly change is to create an environmental policy outlining why you're making the workplace eco-friendlier and how you're going to do it.
It could be a good idea to start small, perhaps asking employees to consider the way they get to work, or how much waste they produce at lunchtime. Although it's important to get employees on board, it's important to remember not to force the issue on them, but some form of documentation and a plan to get your eco-friendly approach in gear is a great starting point. You might be able to draw some ideas from our own environmental policy.
2.      Reduce energy usage

Reducing the amount of energy, you consume is not only a great way of saving money; it has direct benefits for the environment too. The less energy you use, the less CO2 is produced while creating it. Aside from taking advantage of natural light where possible, a range of new technologies such as control stations and light sensors are a great way to move to a more sustainable form of energy consumption in the workplace. Replacing traditional incandescent bulbs with LED versions are a great energy saver too; they can use 75% less electricity over a 10-year period.
You shouldn't stop at lighting either. You can reduce the amount of energy you use by keeping tabs on internally controlled functions such as the air conditioning, heating and even the brightness of your computer screen. While these might seem minor things in the big scheme of things if every business made the changes it would help drastically reduce energy use and help create a more sustainable, less wasteful future.
3.      Cut down on single-use plastics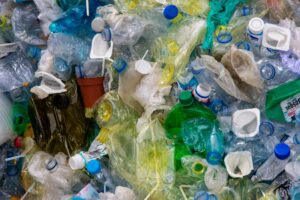 In the current climate, much emphasis has been placed on the importance of personal protective equipment (PPE). It's true that in certain environments, it's an invaluable tool that helps protect staff and visitors. Unfortunately, these items are very much "single-use plastics".
While we can't break our reliance on such products at the moment, there are plenty of ways to help cut consumption overall and reduce the number of virgin materials we are creating – something companies using PPE might want to implement to offset its usage.
We're taking the lead in the ID industry and have introduced numerous products over the last few years that incorporate recycled materials. All the personalised lanyards we supply are made from a material produced from single-use plastic bottles. A new form of recycled ID card not only helps give plastic a second life, but it also reduces the amount of PVC used by 50%.
4.      Assess your suppliers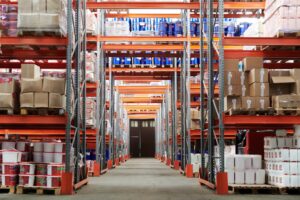 Your business will always need supplies such as office equipment and general stationery. Lots of sectors such as educational establishments and local authorities have environmental quotas to meet already, meaning it is crucial they find suppliers that share their eco-friendly ambitions.
The truth is, however, even smaller businesses will be looking for the most sustainable options from now on. In short, when you speak to suppliers you need to make sure they can offer you the most sustainable options.
That's where people like us come in. We've already touched on some of the ways our products are helping to reduce single-use plastics ending up in the waste stream with our eco-friendly lanyards and ID cards and we're getting even more ambitious. Over the next few years, our aim is to offer the most environmentally conscious and sustainable products in our sector. Whether that's embracing new mobile credential technology that cuts plastic use further or finding materials that eliminate it completely.
Summary
There's no getting away from the fact the COVID-19 pandemic has caused devastation and disruption in a lot of ways. But looking to the future, the pause lockdown has offered us has shown just what we could achieve on an environmental level if we all do our bit to become more sustainable.
To find out more about or eco-friendly product lines and how we can help you create a more sustainable ID issuance system call our helpful staff on 0800 988 2095 or check out our dedicated eco-friendly product page.