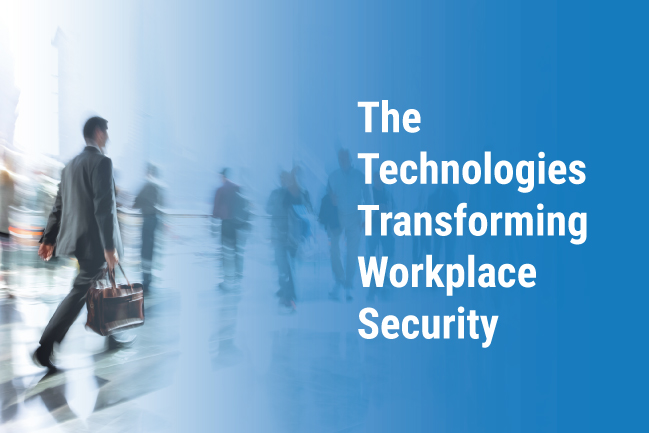 Are you still using basic security measures to protect your workplace? If so, we've got some bad news…
These basic security measures keep your organisation open to breaches. Some were formed years ago and it's safe to say a lot has changed since then.
Now, in 2022, these basic processes can't keep up with modern threats. So, sticking with your outdated system increases the likelihood of attacks – both physical and cyber attacks.
The good news is that security providers want to keep you secure. That's why they've created new and improved technologies to help protect you and your workplace.
In this post, we're covering the technologies transforming workplace security in 2022 and beyond. But before we dive in, let's go over why it matters.
---
Why workplace security matters
Everyone knows security is important. The part that's often overlooked is just how important it is – every aspect of it.
The reason we say this is because physical workplace security is regularly disregarded these days, as more people choose to focus on cyber security instead.
Of course, cyber security is important and is increasing in popularity, but physical security matters just as much – if not more.
Now that's clear, here's why it's important to enable a safe working environment:
Keeps staff and clients safe – If unauthorised 'guests' enter the building, they can harm your staff, clients, and visitors.
Protects your property and data – Impersonators and thieves can steal data or damage the building.
Improves staff well-being – Employees appreciate safe working environments, and it shows them their employer cares. Naturally, this causes a more positive atmosphere and can even lead to increased employee retention.
Increases employee productivity – Eliminating threats in the workplace allows employees to stay focused on their work, without having to worry about their safety being at risk.
Now that we've established why office security is important, let's dive right into the top 4 technologies paving the way in 2022.
---
4 technologies transforming workplace security in 2022
Mobile access control
The cloud
Modern access readers
Group messaging systems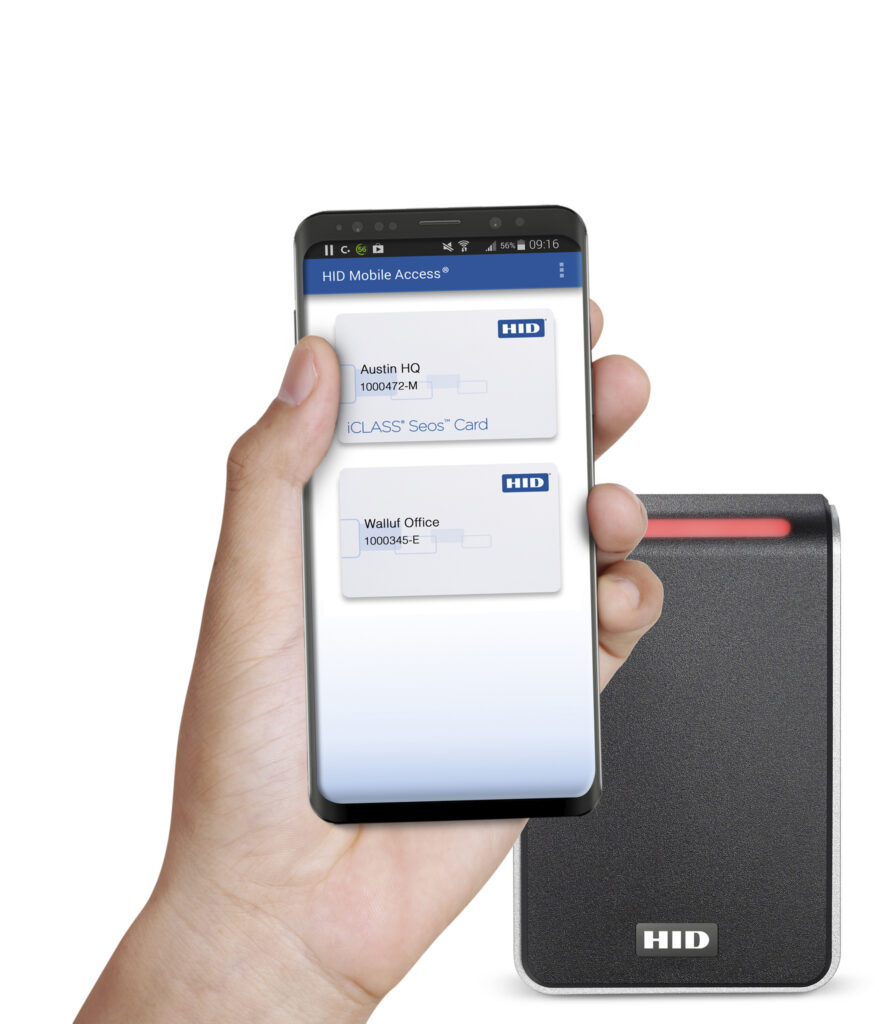 1. Mobile access control
With mobile access control, users can easily unlock doors using their phones, smartwatches and tablets.
Mobile access is proven to be more secure than legacy access cards, and here's why:
Anyone can clone a low-frequency proximity card with cheap technology available online, whereas mobile access involves remote, unclonable, encrypted credentials being sent straight to your phone.
There's no denying that our phones use more advanced technologies than outdated access control systems. Therefore, upgrading to mobile access allows you to improve your access control system and strengthen your company's overall security.
And if you'd like to know more about clonable access technology, you can read about the risks of using outdated access systems in our popular post.
2. The cloud
Cloud computing involves information being stored over the internet instead of in a specific device. Users can then access this information remotely, as and when required.
With many staff members continuing to support a mix of working from home and the office, the cloud keeps data away from personal devices and safely stored.
A great example is CardExchange Cloud Suite, the ID management software that allows you to manage your full ID system, at any time, from anywhere.
Cloud solutions have recently gained popularity in the workplace due to their ease of use and convenience without compromising security. These systems are here to stay, in 2022 and beyond.
3. Modern access readers
Modern access readers provide more security than older readers.
Just like using low-frequency proximity cards, using older readers such as a standard keypad can leave your organisation open to a security breach.
For example, a thief could try to obtain fingerprints on a keypad to steal the entry code. Once they have the code, they can enter the premises and potentially cause harm.
Alternatively, newer access readers come with advanced features. A great example is the STid Architect Modular touchscreen reader, which is one of our newest readers yet and comes with a whole host of modern, secure features.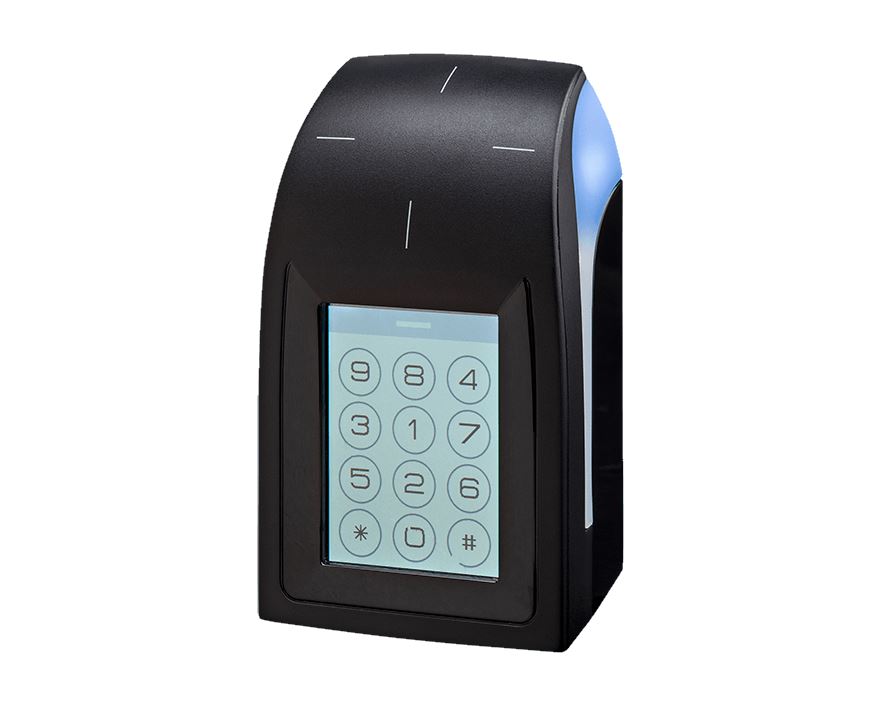 Personally, we like this reader as it comes with a unique 'scramble pad' function, which randomly scrambles the numbers on display so thieves can't dust fingerprints to look for a pattern.
STid's Architect reader range is "the most awarded access control reader series around the world"  and you can find a more in-depth review of the STid access readers in our recent blog post.
4. Group messaging systems
Microsoft Teams, Zoom – these secure group messaging systems have become a staple in most workplaces.
They became the safest way for us to communicate with colleagues while working from home during the pandemic.
Now, as we return to pre-pandemic working levels, business leaders have recognised the benefits they had and continue to have.
For example, while we were working from home, if it wasn't for these systems, we would have had to use our own devices and personal phone numbers to call or video call others. This could have led to huge security breaches, especially when speaking to new people we'd never met before, such as new colleagues that joined the company during the pandemic.
To expand, an impersonator could text or call an employee, pretending to be a new employee of the company and ask for sensitive information. However, with messaging apps such as Teams, all employees in the 'team' are listed, allowing you to confirm if someone is a real employee or an impersonator.
What's more, these secure messaging apps are usually cloud-based, therefore can be accessed from any device. So if an individual ever left their work laptop in the office, they could still attend calls on Microsoft Teams or its equivalent from any other mobile device, without having to use their personal number.
---
Let's Recap
In 2022, workplace security is more important than ever. The good news is that modern, innovative technologies are taking centre stage, reducing the likelihood of security threats and ensuring employees are protected from harm.
Get in touch with our expert team on 0800 988 2095 or at sales@digitalid.co.uk to find out how mobile access control or any of our other solutions can strengthen your workplace security today.