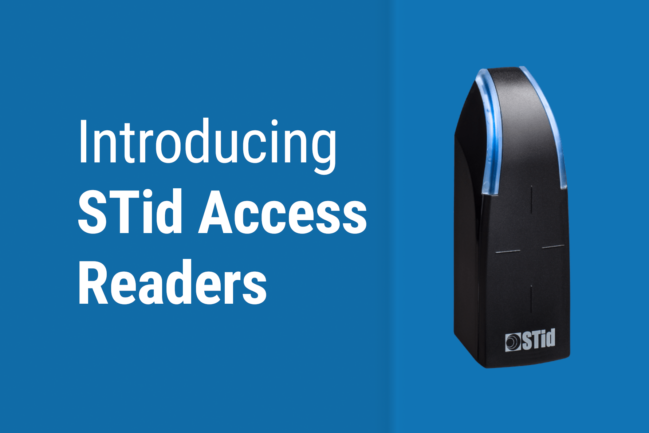 Introducing the newest access readers to our range: the STid Architect® access control card readers.
STid is one of Europe's leading contactless identification solution providers, using RFID, NFC and Bluetooth technologies.
Their Architect reader range is "the most awarded access control reader series around the world", and provides high security, flexibility and simplicity for businesses and governments worldwide.
We're reviewing the STid Architect readers and giving you a more in-depth look at what they have to offer. After reading this post, you will be able to decide whether these access readers are right for your requirements. Let's begin.
---
STid Access Control Card Readers Review
The Basics
STid access control card readers provide high-security, flexibility and customisation.
These readers offer it all, and can be upgraded to add Bluetooth for smartphone compatibility.
STid readers are compliant with cards containing RFID MIFARE® chips (Ultralight®, Classic, Plus, DESFire® EV1, EV2 etc) and work with mobile technologies using NFC (HCE).
STid readers offer a reading range varying from 4 – 8 cm, depending on the specific card reader.
---
Security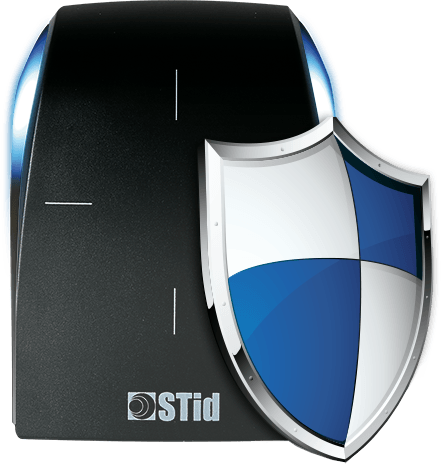 Access readers control who can enter the premises, and are mostly left unattended throughout the day. This is why it's great to see STid readers containing features that keep them secure and protected against tampering.
These access readers are known for delivering high security and STid is one of the only reader manufacturers to have received First Level Security Certification (CSPN).
STid readers are high frequency readers, operating at 13.56 MHz frequency, and comprise of a patented tamper protection system. The main security features of STid readers are:
Accelerometer-based technology that guards sensitive data
Users can delete authentication keys if needed
The system is protected from being outsmarted
STid have gone above and beyond to ensure their Architect readers meet the demands of the modern organisation.
---
Customisation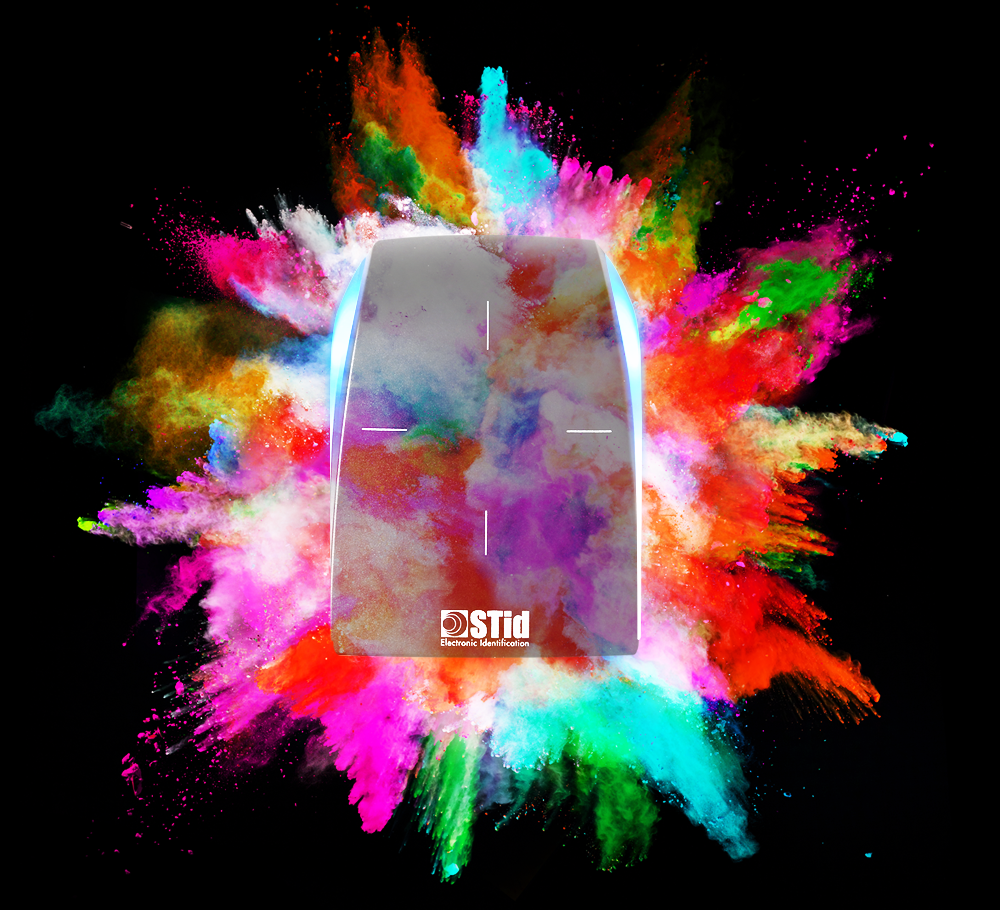 STid offers a range of customisation options, allowing you to tailor your access reader to your corporate identity and fully integrate it into its installation environment.
This means users can customise readers to add logos and company branding to maintain a complete corporate image.
With STid's new 'skin effect' customisation technology, users can let their imagination flow and create access readers that truly represent their business.
---
Compatibility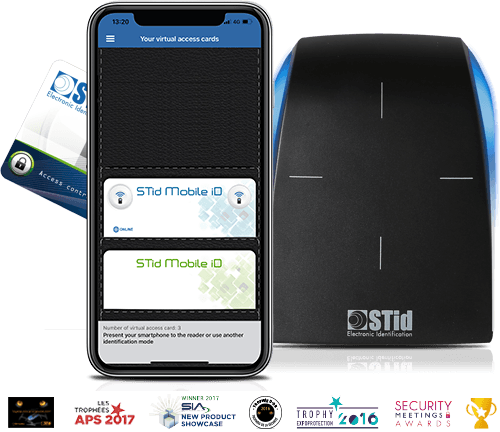 STid access control card readers are compatible with RFID cards. When upgraded to add Bluetooth, these Bluetooth-enabled readers become compatible with both cards and smartphones.
In 2022, most adults carry their smartphones with them wherever they go, therefore allowing individuals to enter their buildings with their phone provides complete user convenience.
---
Environment

STid Architect readers have been designed to withstand harsh environments, operate outside (IP65 level) and offer a high impact resistance (IK10).
These access control card readers are weather-resistant and can be used in any indoor or outdoor environment.
---
Top STid Reader Recommendations
STid Arc One Mullion Reader – Perfect for installation in small spaces, such as door frames
STid Architect Modular Reader – Ideal for indoor settings and harsh outdoor environments
STid Architect Modular Keypad Reader – Ideal for sites that require multiple forms of authentication, such as RFID cards and PINs
STid Architect Modular Touchscreen Reader – Perfect for providing optimum security, with the keypad coming with a secure 'scramble pad' feature
---

So, What's The Verdict?
Based on our in-house tests, we're going to be awarding the STid access reader range 5 stars out of 5.
STid readers provide everything you need in 2022, and the customisation option is a great added touch.
We love that STid Bluetooth-enabled readers are compatible with smartphones, and predict that mobile access will be popular with users.
Overall, these intuitive readers enable high security, innovation and convenience for all organisations.
Join over 25,000 happy customers in choosing Digital ID
We've helped over 25,000 customers strengthen their security systems over the past 3 decades, by providing the best photo ID cards and access control solutions on the market. We'd love to help you, too.
Give us a call on 0800 988 2095 or email us at sales@digitalid.co.uk to speak to one of our experts about upgrading to STid readers. We hope to speak to you soon.