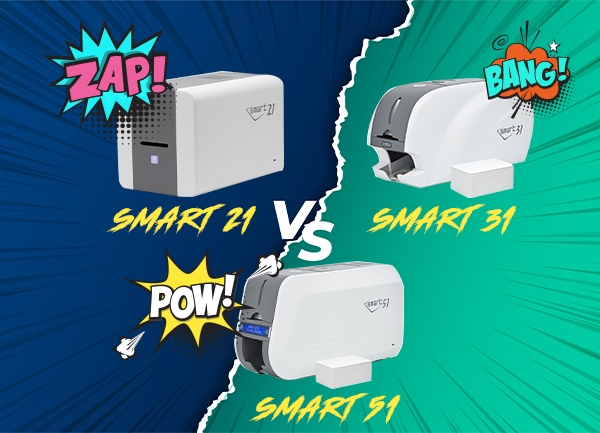 IDP Smart ID card printers are among the most popular direct-to-card printers on the UK market. All of their models offer high-quality ID card printing combining affordability and reliability for the modern office environment.
With the all-new IDP Smart 21 joining the line-up, we thought we'd compare it with the other printers in the Smart range to help you decide which ID card printer is the one for you.
Let's start by having a look at the newest addition to the entry-level printer market, the Smart 21.