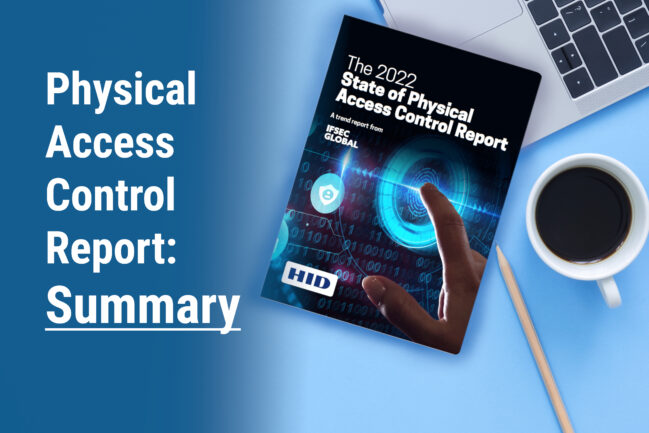 HID Global, leading trusted identities provider, recently released The 2022 State of Physical Access Control Report.
Produced in partnership with IFSEC Global, the report surveyed just over 1,000 respondents across North America (56%), EMEA (29%) and Asia Pacific (15%) to detail trends in the procurement, installation, specification, and operation of physical access control solutions.
The aim of the report is to provide insightful perspectives of the market's current state and highlight the direction it's taking.