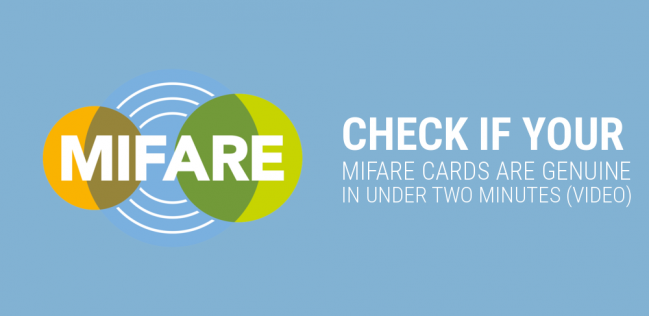 Run a Free Test to See if your MIFARE® Cards are Genuine
Does your business issue MIFARE® cards? Do you continually have to reissue new cards due to quality issues?

If this sounds familiar, then there's a possibility that you've been paying full price for non-genuine MIFARE® cards.
In our latest video, below, we show you how to run a free test on your cards, that will take no longer than two minutes.
The results will show you the card type, and if the card you have purchased is genuine or non-genuine.
Click play now and run your free test.
If you don't have access to an Android device, then don't worry. Follow the instructions on this page and let the Digital ID team test a card for you in-house.
If you would like to purchase genuine MIFARE® cards, then click the link below to view our complete range.