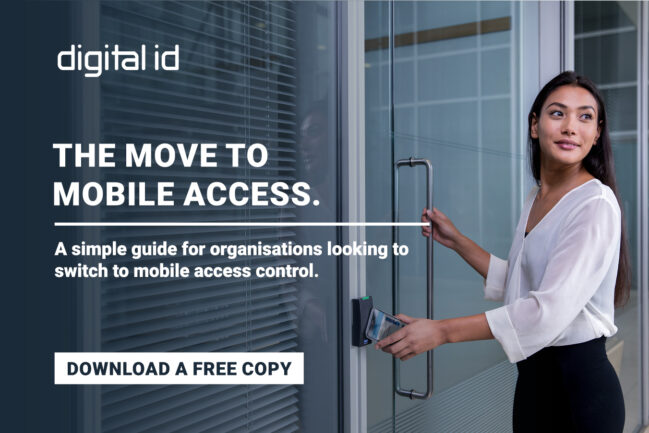 We've created an e-book to explain the basics of mobile access control, what it is and how it could help your organisation thrive in the post-pandemic world.
While other suppliers may ask for your details in exchange for such a document, we won't.
After the challenges we faced over the last couple of years, it's only fair we share the resources we have. That's why this e-book will remain free for all to download for the foreseeable future.
We hope you find the contents of the book useful, and you can download your free copy today by clicking here.
Please feel free to share this e-book internally with your colleagues or other organisations you think might benefit from a copy.