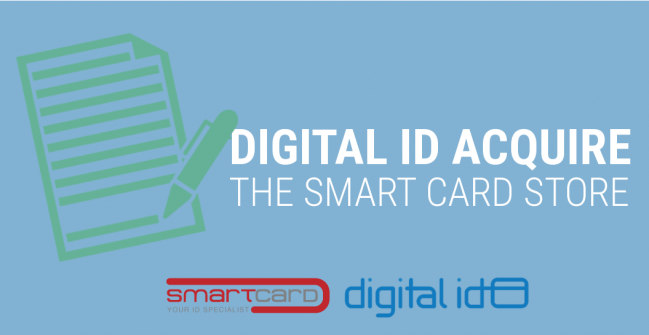 Digital ID Play it Smart with their Latest Acquisition
We are delighted to share with you some exciting news. We're pleased to announce the acquisition of Brighton & Hove based company, The Smart Card Store Ltd.
Established in 2006 The Smart Card Store is one of the UK's fastest growing ID card companies specialising in the supply of smart ID cards to a well-established client base of both end-users and trade customers.
Guy Hudson will remain as Managing Director of the company which will continue to operate from Brighton with its own identity.
Guy Hudson, Managing Director of The Smart Card Store, said, "We have been working with Digital ID for a number of years, and as our main supplier they were the obvious choice when it came to looking for a suitable purchaser to take the company to the next level. It was important on a personal level that although the deal with Digital ID sees a change of ownership, it doesn't see a change of personnel, office location or day-to-day operation. Myself and the team look forward to working as part of Digital ID and the benefits we will experience from working from within their ambitious and fast growing organisation."
Jonathan Fell, Managing Director of Digital ID Group, said, "We have been working with Guy and his fantastic team for a number of years. They have an excellent reputation in the industry, an impressive team of staff and loyal client base. This acquisition enables the Digital ID Group to evolve its growth strategy to enhance the organic growth we have achieved already this year. I look forward to working with Guy and his team, and I firmly believe the knowledge transfer between the two companies will be of huge benefit to both."
If you have any questions or would like further information regarding the acquisition then please contact marketing@digitalid.co.uk.