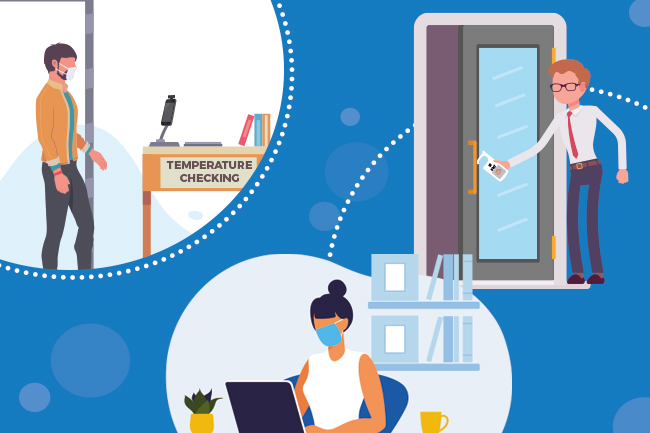 Returning to work can cause anxiety at the best of times. Even after a holiday or a long-term sick break, it can be daunting. But returning to the office after many months of a global pandemic – that's another thing entirely.
Those responsible for the occupational health of their organisation will be looking at addressing concerns colleagues may have. We've supplied hundreds of workplaces with the tools they need to not only stay safe but also ensure they can ease any anxiety staff may have about returning to the workplace.
To give you some ideas, we've identified three of the best products for this task below. If you're responsible for organising the return to work for your organisation, we hope they'll point you in the right direction.
---
1. Door-opening card holders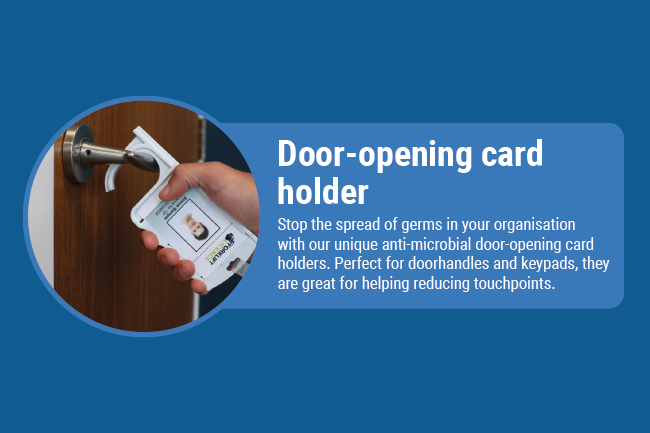 Want a quick, easy and simple way to avoid spreading germs and cut down on touchpoints? Then our door-opening card holder is the perfect product. It eliminates the need to touch door handles, keypads and lift buttons, significantly reducing the risk of spreading microbes between surfaces. It's made from anti-microbial material too, which reduces the growth of bacteria by up to 99.99%.
What's more, issuing staff with a door-opening card holder on their return to work will immediately reassure them that measures have been taken to protect them. They can simply replace their standard card holder with it and attach it to their lanyard. It's a simple but very innovative way of easing any anxiety staff members may have.
---
2. Temperature screening kiosk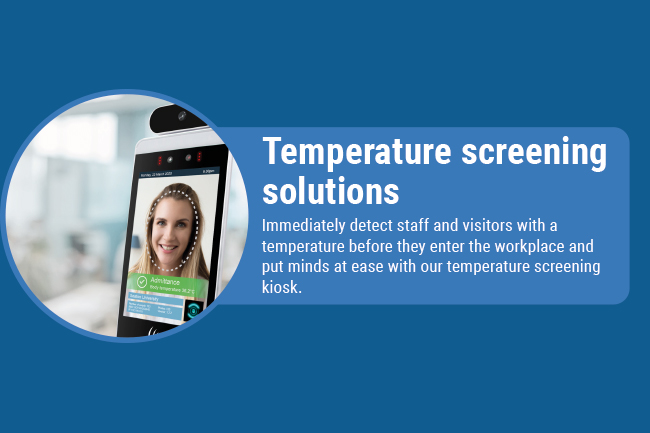 The temperature screening kiosk is an excellent way of adapting your reception and entry areas to fit in with post-COVID-19 workplace protocols. Aside from its split-second reading, touch-free interface and affordable price, it's less intrusive than using hand-held scanners.
The bonus is it immediately lets staff, visitors and customers know you're on the ball when it comes to COVID safety measures.
---
3. Facemasks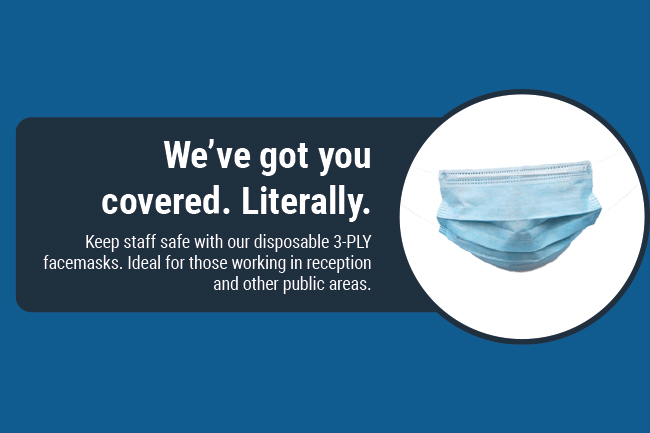 Workplaces and businesses are not required to provide facemasks for staff, but we certainly think it's a good idea – particularly for those staff that are clinically vulnerable or need extra reassurance. This is of particular importance for staff that deal with members of the public. E.g. Receptionists, security guards.
For those that are shielding or have close family members that are, we need to do everything we can to ensure they feel comfortable in the workplace and ensuring you have a good supply of face coverings is part of that. They are also great to have on hand for visitors and customers that may not have a mask.
---
Addressing anxiety following the COVID-19 pandemic
With employers now firmly focused on how to return staff to the physical workplace, the products above are just a few ways in which to reduce anxiety. But for many, it'll be more complicated than that. HR and occupational health will need to work together to ensure that workplaces are truly "COVID-secure".
There are lots more ways that you can help reintegrate staff into the workplace. Our checklist below has several key pointers covering access and entry, visitor management, creating a new office layout, updating policies and much more. You can check it out below.