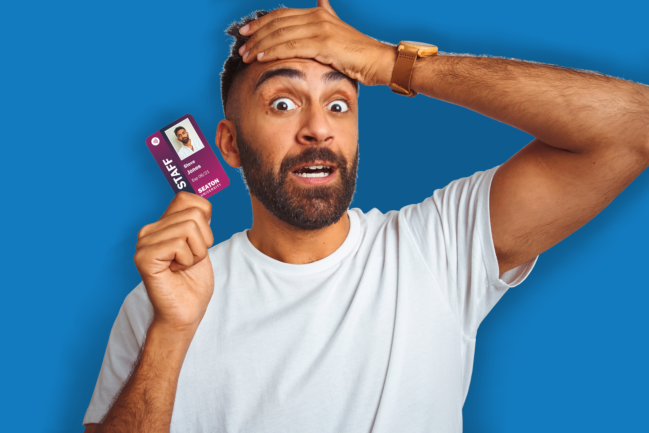 Should workers return to the office or be allowed to continue working from home?
This question has divided the country, with some employers getting on board with home working after seeing a spike in productivity and others strictly against the work from home culture.
Social media giant Twitter and electric car manufacturer Tesla are arguably the biggest examples, with Twitter employees able to work from home permanently if they wish to while Tesla has urged all employees to return to the office or potentially face being dismissed.
It's no secret that working from home comes with new security risks, and similarly, returning to the office comes with its own array of issues post-pandemic.
Today, employers are looking at which option is better for productivity and profit; however, we've noticed that identification and access control are becoming neglected, which poses a real security threat.
Here's what our Commercial Director Stephen Dodd has to say on the matter:
"This debate doesn't look like it's ending but the longer it goes on, the bigger the risk that companies face. Many companies don't have processes in place to update permissions, get cards returned or even know how many cards are out in the field, which leaves them in a real tricky spot."
---
Top Flaws, Recapped
Ex staff members who left the company during the pandemic still have an ID card with access permissions still live.
Companies have no process in place to request the return of an ID card.
Staff who were hired remotely are arriving to the office for the first time and cannot be identified.
Companies have rebranded but haven't updated the card design to reflect this.
Staff photos are more than three years old and, in some instances, visibly identifying the person isn't possible.
Companies have no live or registered record of the number of cards in the open and each card's permissions.
---
The answer?
A cloud-based ID management system that allows users to remotely manage ID cards and access permissions from start to finish, including card design and issuance. With that being said…
Meet CardExchange Cloud Suite.
CardExchange Cloud Suite is the card management software that allows you to manage your entire ID system remotely, and reduce staff workload by up to 40%.
Yes, 40%.
With the cloud-based software, administrators can remotely:
Issue, edit and revoke credentials
Issue physical and digital ID cards in the form of a credential (ID on a mobile phone)
Issue credentials pre-arrival so new starters can gain access from the minute they arrive on-site
Securely verify documents remotely
With CardExchange Cloud Suite, you'll never have unauthorised visitors on-site, as administrators can block ex staff members' and temporary visitors' cards the minute they leave the premises.
---
Let's Recap
Working from home and returning to the office both come with an array of security risks.
CardExchange Cloud Suite bridges the gap between the two processes and allows employers to relax with the knowledge that their company, data and staff are secure, wherever they are.
Give us a call on 0800 988 2095 or email us at sales@digitalid.co.uk to learn more about CardExchange Cloud, alongside securing your organisation in the post-pandemic world.
We'll speak to you soon.
Related: How The Global Chip Shortage Affects Your Access Control Cards