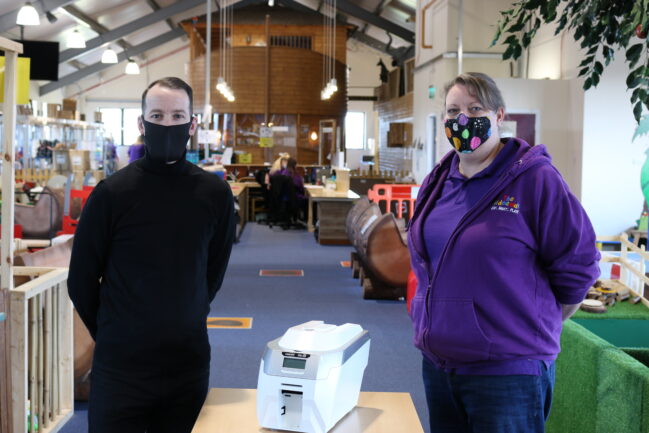 It's been a tough year for everyone, and here at Digital ID we like to give a little back to organisations that are helping the less fortunate get through such a difficult period.
That's why earlier this month, we donated an ID card printer and a lifetime of support to The Hideaway – a community-focused group based in South Manchester.
Based in Partington, it has existed in the past for the benefit of the local community as well as the wider borough. It's a not-for-profit organisation, whose aim is to use all possible resources to support families and residents.
Originally, that meant educational play facilities for children, as well as numerous construction and sports groups. Over the troubled past year, however, The Hideaway has expanded its offering to help those most in need.
It recently set up a food support network, working with the official South Manchester Food Bank to support everyone – regardless of their circumstances.
Such is the demand, in the coming months they will be opening their very own Store – ensuring that everyone has fair access to affordable food.
It's a great idea and a very much needed one, so we were more than happy to step in and supply them with a range of ID card products to implement a new membership programme.
Digital ID's Commercial Director, Stephen Dodd said: "It's been a trying year for everyone, and we're always happy to get involved with causes such as The Hideaway. They do a fantastic job in supporting those who need it most, and we're delighted to be able to play even a small part in such a venture."
You can find more info on The Hideaway and all their news and activities on their website and social channels below.