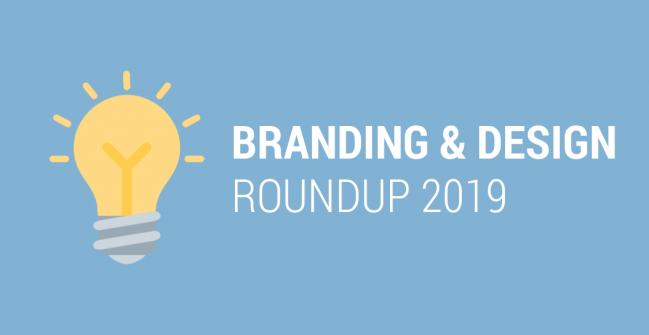 Welcome, and thanks for visiting our article.
You're here because you want the latest branding and design tips, and to be honest, we can't fault you, everybody wants to stay ahead of the curve.
This article is literally packed with advice and tips that would cost thousands of pounds to receive.
And for you, this is all free.
So, if you are ready.
Let's do this.

Branding and Design Tips & Trends 2019
When it comes to standing out from the ever-growing sea of competition, I am sure you will agree that effective design and branding matters.
In fact, according to data, the first impression users have of a website are as much as 94% design-related, and 89% of B2B marketers say brand awareness is the most important goal
Design and branding work together.
They are the 'old' married couple of marketing. Without one the other is lost.
At Digital ID, we understand the importance of design and branding more than most.
We have helped over 20,000 customers to ensure their photo ID cards, personalised lanyards or printed plastic cards looks great in every one to one interaction.
We know that the first impression is the most important impression for any business.
And to help you maximise the impact your business has, we reached out to some of the UK's leading branding and design experts for their best advice.
In this 'HUGE article, we asked each expert three questions:
What branding and design trends are going to emerge in 2019?
How will AR and VR affect branding and design in the future?
How can business owners ensure they stand out from the crowd?
We were blown away by what they told us, and again, we'd like to thank each one of them for their participation.
TLDR: Use the table below to skip to an answer from one of our experts.
1. Lousia McGrath – Rebrandly
What branding and design trends are going to emerge in 2019?
Two big focuses for brands this year have been video content and chatbot marketing.
I think we'll see some new ways of using both of these emerge in the second half of 2018.
To date, chatbots have been used in entertaining and creative ways to grab consumers' attention and also to assist customers. I think we'll see chatbots become less robotic and start to embody brands' personalities before the year is out.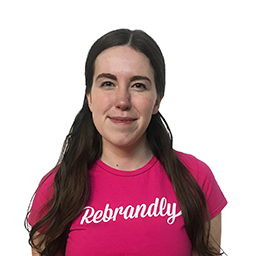 In terms of video, it's been a while since we've seen a viral campaign like the ones by Blendtec, Old Spice and Dollar Shave Club. While brands are moving toward longer-form content, I don't necessarily think we'll see a return to short, viral videos, but I do think we'll see more serialised and episode-based video campaigns.
How AR and VR will affect branding and design in the future.
Brands, especially retailers with brick and mortar stores, will make the most of AR and VR while it's still a novelty to get people through their doors in the coming years. These technologies will be used to create buzz and drive footfall, but as users' devices become more sophisticated and VR becomes more common, brands will use this technology to create immersive brand experiences that are available from within the home.
It will be used to take brand storytelling to the next level.
Eventually, consumers will come to expect practical VR and AR content as part of the customer experience. Holiday-makers will want to experience walking around a resort before they book, while retail and supermarket shoppers will come to expect AR to supplement their shopping experience.
Whether it merely helps communicate more nutritional information about a food product or makes suggestions on how to style a piece of clothing, it will become the norm.
For brands, this will be another avenue where it will be essential to showcase your name, logo and other brand assets. They will need to start considering how best to present their branding for these platforms, and I think it will lead to much closer collaboration between retailers' online and in-store design teams.
 How To Stand Out?
Make use of these new technologies if you can. But don't just do it to follow in the steps of competitors or because everyone else is doing it.
Consider your brand's personality and your audience's needs.
How can you inject your voice into these experiences?
What would your audience appreciate?
How can I use a chatbot, AR, VR, or video to showcase my brand in a way that will build recognition, awareness and loyalty?
Twitter handle: @LouisaMcGrath
Website: www.rebrandly.com
2. Liam Bailey and Mark Ainsworth – Max Web Solutions

What branding and design trends are going to emerge in 2019?
In 2018 we have seen brands shift away from safe monotone branding to incorporate bold and daring colour schemes that capture the attention of an audience.
This move towards more vivid designs and branding is all part of the broader transition into all things digital.
Digital branding is at the forefront of most company's branding agendas, and it comes as no surprise that bold colours are much more noticeable on the likes of social media and can be a significant contributing factor when it comes to building a successful online presence.
Bright and simplistic designs are key for 2018, with some major firms ditching text altogether and opting for a slick icon that can stand out across all social profiles.
If your branding is powerful enough, your audience will automatically recognise it.
As well as strong graphic design elements in branding concepts, video content and immersive branding are proving to be unstoppable in 2018 and I predict that this will long continue into next year.
Consumers want to digest information much more succinctly than they have done in the past and video branding is a great way to get the attention of an audience and leave a lasting impression.
We see more and more requests for video and moving visuals to be integrated into websites to keep up with business trends.
How AR and VR will affect branding and design in the future.
Consumers are looking for an immersive experience when interacting with a brand.
Gone are the days of traditional branding methods.
We see more and more companies such as Toms and Velux opting for VR campaigns, and we predict that smaller companies will soon follow suit.
The way that customers interact with technology is changing all the time, and people are now looking for more than just a website.
The introduction of AR and VR offers a new way to sell your brand in a way that's much more personable and gives your customer a real insight into a brand and its story.
If done correctly, the results could be huge and powerful and can attract colossal momentum on social media.
I envision the likes of virtual meeting rooms and products allowing customers to feel and connect with products.
How To Stand Out?
Standing out from the crowd becomes increasingly difficult as more and more companies become tech savvy.
The key to successful digital branding is to understand your customer so that the branding and design concepts can be created accordingly.
Nowadays this means understanding your customer inside and out in order to achieve an emotional response to your product or service.
It can be difficult for companies to move away from tradition, particularly for SME's who have been implementing a steady but safe branding strategy for years.
In 2019, it's time to break away from safer options and think outside the box with daring new concepts that will take business engagement to a new level.
The branding and design landscape is ever changing and now is a great time to experiment with branding, particularly as the lines are becoming more blurred when it comes to hard and fast rules about what branding should and shouldn't consist cursor.
Twitter handle: @maxwebsolutions
Website: www.maxwebsolutions.co.uk
3. Brian Bainbridge – Luxury Branding
What branding and design trends are going to emerge in 2019?
Authenticity will continue to be a key trend in the branding world. With the consumer voice becoming more important than ever, customers are vocal decision makers and any appearance of ubiquity will create trouble for brands seen to have no real meaning or emotional resonance to engage consumers.
Video marketing is increasingly growing into a very personal and direct means of achieving this level of engagement, with marketers adjusting most recently to the desires of Gen Z – who plough through hours of video content on YouTube and Instagram every day.
How AR and VR will affect branding and design in the future
AR and VR have fast become an engaging means of communication, giving consumers a hands-on experience while interacting with the brand.
Interestingly it's the ideal medium for brands to show they're human if they focus on meaningful engagement and tailored content to establish a personal relationship with their consumers.
In parallel, brands who adopt new ways of communicating and move with the times have the added advantage of being perceived as thought-leaders and innovators in their fields.
How To Stand Out?
Identify your core belief or value that is most true to your business, then find an unexpected yet appropriate way to activate that through everything you do: products & services, communications, design and your people.
Twitter handle: @luxury_branding
Website: www.luxury-branding.com
4. Lucy Hitchcock – Sassy Digital
What branding and design trends are going to emerge in 2019?
With small businesses, we see a significant sway towards DIY branding.
Most small businesses and startups don't have thousands of pounds to spend on their branding, so using ready-made templates programmes like Canva can be a lifesaver. We would always recommend Adobe programmes like photoshop and illustrator if you're planning to design your own branding.
How AR and VR will affect branding and design in the future
In terms of small businesses, I'm not sure AR and VR will be on their radar as it is costly. But for those who can afford it, I would still think it has a long way to go without feeling like a gimmick.
At the moment brands are doing really well at using these new technologies to advertise and promote new product launches, but in terms of how this fits into one's branding going forward, only time will tell.
We think consumers find simple, and 'easy to use' products best, so I think we'll still be seeing standard branding for a while to come!
How To Stand Out?
Use others for inspiration, but don't copy.
Try to think outside the box.
Just because you're an accountant, doesn't mean you have to feature a calculator on your branding.
Think about where your business is going to end up and work backwards from there.
We would always recommend going with a logo that can be easily evolved, e.g. a logo that is a speech bubble can be reworked as a brand grows to fit in with any future rebrands.
Twitter handle: @sassydigitaluk
Website: www.sassydigital.co.uk
5. Julie Thompson – Julies Graphics
What branding and design trends are going to emerge in 2019?
Logo design is changing in that you need to think digital first.  Having a simple, instantly recognisable version of your brand mark, that works for tablet and mobile devices is very important.
I think the animation of all aspects of digital brand design is exploding.  Web design is reflecting this trend particularly, and animated websites are huge.
A great example of animated branding is M35 Designs animations for Google's creative hub "Google  Zoo."
New illustration trends continue to emerge this year, particularly animated, vibrantly coloured animations, as the popularity of bepoke illustration in design shows no sign of waning in 2018.  This falls into lots of different niches and styles from mixing 2d illustrations with film such as Studio Frith produced recently for La Grotta Ices, to the 3d animations by artists like Jack Sachs's Soft Life (https://www.instagram.com/jacksachs/),
How AR and VR will affect branding and design in the future
I think that the opportunity for brands to connect with their customers through immersive AR and VR experiences will continue to grow and grow and design will have to keep up with this ever-growing and developing industry
How To Stand Out?
I would say worry less about trends and connect with your customers.
Get to know who your customers are and what makes them tick.  Look around at your competitors. Who is doing well and who isn't.
Ask yourself these questions:
What makes your business unique?
What do you want your brand to say?
Make this the driving force of your brand development.  The core idea for your business should be reflected in your branding and the more connected it is to your vision the more powerful it will be.
If you can encompass your vision for your business, your USP and business case in your brand, it will be strong and unique.
Website: www.juliesgraphics.co.uk 

6. Rhys Larcombe – The Capture Factory
What branding and design trends are going to emerge in 2019?
Bright, vibrant and bold colours seem to be very popular nowadays. We believe that using gradients (with animation) is a great new design technique.
Brand/design in newly built websites are focusing a lot more on the use of animation and micro-interactions.
The movement on the page, either through scrolling or on mouse hover, makes the page more interesting to users.
Although web development has become more complex with greater use of coding, the actual design of the website is becoming simplified.
The simplification of the layout will help to make the information on the page quick to read and understand.
However, creative formatting such as overlapping, shadows and more white space are all becoming used more to enhance the modernised look of websites.
More specifically for branding, the logo design is becoming more complex. One logo is not enough.
A brand's logo will need to be created for multiple sized screens and different types of uses.
The logo needs to respond to social media, websites as well as any print work it's required for.
Animated logos – in all mediums other than TV – will also grow in popularity in the coming years.
How AR and VR will affect branding and design in the future
Businesses will focus on presenting their products or services in an interactive manner.
AR and VR will enhance engagement and create an immersive, 3D journey for customers/clients. Designers will need to design 3-dimensional products to work in real time.
There will be a lot less focus on traditional marketing such as leaflets and billboards. It will be all about live experiences.
How To Stand Out?
Be unique!
Every business owner should develop their own voice and be proud to shout about your business.
You also need to make sure you're always reacting to new trends in your industry.
It's important to answer and get in touch with people as quickly as you can.
Communication is key, and to have the ability within your organisation to use CMS' like WordPress and online tools will help you. There has never been a better time to take control of this.
Lastly, as well as doing great work and promoting this, you also need to show your customers that you are human.
Twitter handle: @CaptureFactory
Website: www.thecapturefactory.co.uk
7. Rob Harrison – Glued Limited
What branding and design trends are going to emerge in 2019?
We speak from the perspective of SME business-to-businesses.
The trends we see are those that have prevailed for a few years now.
Customers are increasingly informed both about what they are buying and how they might be sold and marketed to.  So they know what they are buying and what the range of prices to buy are.
Which leaves a challenge for how to differentiate what is sold in a valuable way. In our experience, it means how and why you sell what you do is all the more important than what you sell.
The challenge for brand and design is how to identify and articulate what that valuable difference is and how to convey that through customer contact, communications and marketing.
How AR and VR will affect branding and design in the future
AR and VR can have a role to play in articulating a valuable difference before purchase.
From what we have seen to date, it has tended to be gimmicky and not driven by the need/desire to convey real meaning.
This is probably fine for 'early adopters' but it means AR and VR can be used to glamorise, making claims beyond what can be delivered.
This certainly undermines credibility in the product/service on offer and may even undermine the potential value of both AR and VR.
How To Stand Out?
The first challenge we most often find is 'self-realisation' – actually coming to terms with the fact that what a business does day-in-day-out maybe ordinary to the people involved but that to the outsider is often extraordinary.
This is the source of valuable difference.
Once you have that the journey to articulation, communication and marketing is a question of distillation.
Twitter handles: @gluedlimited and @rharrisonglued
Website: www.gluedlimited.co.uk
8. Chris Outlaw – Elements Branded Management
What branding and design trends are going to emerge in 2019?
Authenticity and personalisation.
Consumers want more from companies than to just put a sale with the crowded marketplace we find ourselves in.
Brands need to be authentic, consistent and create a personal relationship with their audience. Social media has paved the way for this, and you can expect to see this increase over the rest of the year and beyond.
Storytelling – A bit of a buzzword so far this year already and this trend isn't going anywhere soon. The ability to use storytelling in your branding and marketing allows you to create the authenticity and personalisation mentioned above.
One of the great ways to tell your brands story is through video.
With Facebook live, youtube, Instagram stories and now Instagram TV, a video has become and will continue to become ever present in the way we consume content. We see a video as a critical storytelling tool in building your brand.
Immersive interactions – Whether online with a chatbot or live chat function or offline with branded spaces, thoughtful interactive signage or the use of mobile technology and location-based services.
Immersive experiences are something to look out for and try to create with your own brand, especially if you have a physical store or location.
This is where we see the emerging technologies such as VR and AR stealing the show with brands in the future.
How AR and VR will affect branding and design in the future
I see this playing a huge part in branding going forward as I mentioned above through immersive interactions and experiences you can create branded spaces with the online and offline worlds coming together.
This could be in the way some apps allow you to see what a product looks like in your home to virtual webinars. It could be used to help with finding your way around branded shops, or in fun branded games that use elements of gamification to introduce the brand to the audience.
The sky is the limit as technology moves forward, brands and businesses will need to adapt and include the new devices into their brand strategy.
The ones that do and innovate will steal a march on everyone else.
How To Stand Out?
Make sure you understand why you exist as a company (see Simon Sinek's Ted talk.)
Effectively position yourself in the market
Know your audience and help them solve a problem
Define your company values, mission, and vision and ensure your branding, messaging and all subsequent marketing reflects your WHY and position in the market.
To stand out you need to be clear on why you exist, why someone would go to you rather than the competitor, you need to be consistent, always authentic and genuine to your brand.
Twitter handle: @ElementsBrand
Website: www.elementsbrandmanagement.co.uk
9. Dionne P Smith – DPS Brand Consultancy
What branding and design trends are going to emerge in 2019?
For me, video is a key part of messaging and content development in order to build brand awareness and affinity.
Brands looking to increase their impact, need to focus on content that makes an emotional connection with their target audience and tells a story, especially B2C.
How AR and VR will affect branding and design in the future.
As noted above, whether it's augmented or virtual reality, everything is about experience and what you can do to allow your audience to 'feel' or interact with your products and services to give them a much more aligned view or perception for what you want them to know about your business.
Any way that a brand can use technology to enhance the brand experience especially for the millennial generation is likely to be a winner.
How To Stand Out?
Create a personal brand, share your story, your journey, your knowledge and your experience.
Business owners who put themselves at the forefront of their brand, by educating and empathising with their clients are the ones who are making the most significant headway.
Without building a personal brand, they are missing out on opportunities to become leaders within their industry.
Twitter handle: @dionne_dpsbrand
Website: www.dpsbrandconsultancy.co.uk
10. Craig Hancock – More Than Just Design
 What branding and design trends are going to emerge in 2019?
Bright and Vivid gradients, even the big guns are utilising the retro style of gradients with vivid colours such as Apple and Samsung, the colours that are giving the retro spin a happier feel to encourage consumerism are huge, these are complemented by the use of colour gel photography creating strong, stark colour contrasts and fading's to objects and people alike.
The gradients can be used from logo's to websites, they're adding depth to the huge flat design trend that allowed for the smooth operation of apps and websites.
Responsive logo's to help with the ever-increasing mobile device run world, an adaptive creation that is sufficient for all devices and viewing sizes, this may mean that in some cases the design changes slightly but it still keeps the logo intact and the brand strong.
This has meant that the 3D logos of the past are being updated and will be either flat in the future or making use of vivid gradients to imply a 3d effect.
Isometric art and design might make a strong emergence, eBoy the renowned 3d artist has been around for some time, but there is a resurgence of the isometric style in photography and design, isometric design in typography is taking a boom currently which might continue to be a huge trend.
All the trends seem to be in line with the keeping it simple ideology following on from the flat design trends that are currently makeup, it's more a continuation and evolution of the current trends rather than a brand new emergence of one.
How AR and VR will affect branding and design in the future?
 It's still seen as a fad by some, but AR is already being used in videos, games and apps, it can only grow from where it is currently.
With hit shows in the UK and US prominently featuring AR and even VR, it seems we are prone to the views that it will be a futuristic technology that's implemented into everyday life, although I think we are a far distance from the integration of adverts being popped up in front of our eyes.
AR and VR are still in their infancy and have a far way to go.
The AR app industry had its huge hit with Pokemon Go but has since lost a lot of its hype and playing population, the parks and streets are no longer filled with the AR based game players.
Niantic, the games creator, has recently acquired a company to help combat the unrealized AR based issues, such as the creatures hiding behind real-life objects instead of them being always on top of the screen.
If this is successfully marketed there can only be another rise in the AR app based industry for the future, which should then trickle into the other sectors.
How To Stand Out?
 Standing out from the crowd is a hard one, just being out there and showing people who and what you are is the key.
Be unique and clearly demonstrate your USP!
Take time to think things through and plan well.  Don't rush into things, make sure there is a strategy behind your brand.
Twitter handle: @mtjdesign
Website: www.ichoosemore.co.uk

For those of you that made it this far, well done.
That's a lot of information to digest, so before we carry on, we thought we would give you a little rest.
Our first ten experts made some great points, and one topic imparticular that was mentioned on numerous occasions was "personal branding".
Personal branding provides you with an opportunity to become a leader in your industry.
This video from the man himself, Gary Vaynerchuck expands on this further.
[embedyt] https://www.youtube.com/watch?v=5xraTCo-af8[/embedyt]
Let's jump back in and see what our next expert has to say.
11. Rachael Kay Albers – Rkaink
What branding and design trends are going to emerge in 2019?
Branding is moving away from "How many people can I reach?" to "How can I create more memorable, human relationships?" Conversational marketing is on the rise and with it, a personalised approach to brand building.
How AR and VR will affect branding and design in the future.
The key to effective branding is being remembered.
AR and VR allow brands to create immersive, sensory experiences that are impossible to forget. Brands can invite customers into a relationship with them without going to a store or spending money.
Additionally, AR and VR will attract new talent to the branding game including architects, interior designers, and filmmakers who will be needed to build out entire 3D worlds.
How To Stand Out?
I always tell business owners who want to stand out from the crowd to go where the conversations are happening and look for the holes in the discussion.
What aren't people saying? What are people failing to acknowledge in your industry? Be the voice willing to say the unsayable.
Website: www.rkaink.com
12. Shannon Larkins – Black Coffee Studio
What branding and design trends are going to emerge in 2019?
Clean and Clear. Whether it's a logo, a colour palette, a website or a brochure, brand style is definitely getting less fussy.
In an age where we have mere seconds to grab and hold someone's attention, brand clarity is essential.
This means we'll see fewer script fonts and detailed logos (see below) as design becomes more minimal.
We'll also see far fewer words on a webpage.
Responsive Logos
The term responsive logo is emerging to describe a concept that allows your primary logo to exist in a few scalable and easy to construct/deconstruct pieces.
This is growing out of the demands of the digital environment.
When I rebranded Blackcoffee in early 2018, I created a simple icon coffee bean (inspired by Apple's apple) to be the simplest symbol to use for Blackcoffee.
At it's smallest, a successful responsive logo must be recognisable as a tiny 16 x 16 favicon at the top of a browser.
Realistic Photography
Goodbye flat lay.
See you later headshots on home pages.
The world is looking for an emotional connection, not a carefully 'curated aesthetic'.
Brands come to life when photography (even stock photography) is chosen to make the viewer feel something.
Movement
Because humans are used to moving quickly and flashing screens, I think that minimalist design for websites will only be interrupted by movement that allows the reader/viewer to feel like something is happening.
Short videos, moving backgrounds, website pieces that move with your curser will play a bigger part in the coming year as these elements feel good to the person scrolling through your website.
Holistic Design
As agencies, marketing teams, and even small businesses grapple with providing a premium customer experience, we're going to see a big shift from heavily 'siloed' disciplines that create disjointed brands TO a more holistic approach.
Too often strategy is created in one shop, writing is outsourced, a graphic designer creates a logo and a web developer takes it all and tries to turn it into something.
This results in what I refer to as the brand gap.
To create a seamless and aesthetically pleasing user-experience, it's time bridge that gap and for brands to be carefully choreographed from a team approach.
This trend has been emerging at the corporate level and I work with teams and entrepreneurs to help them fully integrate.
How will AR/VR affect brand and design in future?
Virtual Reality came on strong over the last few years as it allows big brands to showcase big ideas.
For instance Audi can allow drivers to experience the latest model before ever touching the vehicle.
I believe that augmented reality may come on stronger for brands but not as part of brand visuals. AR will support brand experience, allowing brands to better serve clients.
For instance, IKEA's interactive table concept not only furnishes a room but also helps with dinner preparation.
How To Stand Out?
 The best way to stand out from the crowd is to offer clients and potential clients a clean professional brand style that connects emotionally and tells them who you are and why they should choose you.
My best advice is to step away from Canva and other DIY sites.
Get clear on your brand, and work with a designer (or team) to create a clean, professional look. Establishing trust and credibility at a glance must be your number one priority.
From there, infuse your brand with a unique, compelling style that connects emotionally with your target audience.
Another key piece of advice is clean up your copy. Clever, lengthy web copy became a trend over the recent years. Your potential buyers aren't stopping by your website to read a novel, they are looking to skim the content and get an impression. 10% of the impact is the words you use, 90% is the overall look and feel of your brand.
Remember, the most important element of brand is supporting your clients' experience and their interaction with your brand.
Twitter handle: @shannonbcc
Website: www.blackcoffeestudio.com
13. Kasia Zukowska – WP Rock Star
What branding and design trends are going to emerge in 2019?
BIG BOLD TYPOGRAPHY and Movement will be huge in late 2018 and 2019.
We've already seen these trends emerge this year but we will continue seeing them throughout the second half and into 2019.
Brands are looking to engage their users more, catch their attention and encourage to complete a task so for example a logo that changes colour, typography that moves as if someone was writing it out on the website or a shaking button can help accomplish that. Movement especially will be seen moving forward which makes the site seem more alive but it can also be over the top so we need to be careful how we use it.
How do you think AR and VR will affect branding and design in the future?
AR and VR are still relatively new technologies but we are already seeing pretty interesting things happening like the beauty companies letting their customers try on make up, furniture stores helping their users see how their furniture will look in their own home or virtual tours of offices and other spaces.
As the technology becomes better and more companies think outside the box we will see more of them used and this will allow brands to create better experiences for their users. I can see it becoming just as big as video is now.
I have plans of my own for my web design studio graphics but I'm keeping it a secret for now so you'll have to wait till 2019 to learn more 😉
How To Stand Out?
As our online world keeps getting more crowded, standing out is the key to making your business successful.
While there are many components to make your brand stand out, one big one is creating meaningful experiences for your customers. We all strive for emotional connections and consumers are looking to connect with the brand, and buy into what your company stands for and aren't just interested in the product itself.
To create amazing experiences for your customers you have to first really know them so brands who do this well will thrive while others will struggle.
Go out there and get to know your customers and then create experiences for them they will never forget!
Website: www.wprockstar.net
14. Yellow Circle
What branding and design trends are going to emerge in 2019?
In terms of branding, we'll more than likely see a continuation of sans serif fonts being used to really get that crisp, modern feel. Google tend to be trendsetters a lot of the time, so think, flat, clean logos accompanied with colourful illustration to sit within the branding.
Colour is a huge part of design, we may start seeing some more considered pallets going into 2019. The use of bright colours will continue, but maybe not so frequently, with popularity shifting towards carefully considered gradients and more selective ranges of colour.
This may be the year we finally start to see stock imagery usage slow, with brands opting to create their own, unique styles through photography and particularly illustration, allowing for a more targeted approach to how brands communicate.
How do you think AR and VR will affect branding and design in the future?
Augmented Reality (AR) is a technology that uses cameras to 'map' and place 3d graphics and objects into real-world environments. Virtual Reality (VR) usually involves a headset being attached to the user and the content/design is shown as though the user was 'in the virtual world'.
This can already be found in wide usage on mobile phones, tablets, computers and gaming consoles and has allowed for new experiences for end-users.
This technology presents some very exciting opportunities that just were not possible before for branding.
For example, Ikea has developed a mobile app that allows people to choose a piece of furniture, pick the colour and design, then 'place' it actually in their living room to see what it would look like in the 'real-world'.
Designing for AR and VR requires the use of advanced 3D graphic capabilities, working in 3 axis', rather than the traditional 2 that has been the norm for decades. Graphic designers will need to learn new skills and new technologies. Companies will need to invest time and money in their staff in order to stay current, relevant and ahead of the game.
AR especially is getting more and more popular and Apple has featured the technology prominently over the last few years in their iPhone and iPad devices. Currently VR technologies are in a state of revision. The headsets that users have to wear can cause motion sickness for some people, a consideration that any branding project needs to take into consideration when designing.
At Yellow Circle, design is at the heart of everything we do. We're keen to innovate and shift the design paradigm constantly. Whilst we believe in AR, our commitment to VR is not yet as certain. Rest assured, we will be keeping an eye on both markets.
How To Stand Out?
For business owners, don't be afraid to go for it.
If you feel like the image of the business has developed over time then do something about it, speak to the professionals and make sure that you're not being left behind or losing business to competitors because of that first impression.
From your branding to your website, make sure you stand out in your market.
Also, get creative with social.
No one wants to see more stock images of a businessman holding coffee with a link to your services page, show your personality through your images and really get excited about what you're putting out there.
If I see a stock photo from one company, and an all singing, all dancing graphic from another, I know which I'd be more inclined to buy from.
Website: www.yellowcircle.co.uk
15. Carl Mauger – Easy Branding
What branding and design trends are going to emerge in 2019?
Currently, lots of companies new and old seem to be turning to the classic design, whether that be with clothing or logos.
How do you think AR and VR will affect branding and design in the future?
It will play a huge part in the design sector, with more and more companies turning to technology, but, branding will continue with a more conventional approach as you can't replace the feel of something!
How To Stand Out?
Look at what you do and how you do it! Don't be afraid to be different.
People buy from people – be nice, act professional and try new things.
Website: www.easybranding.co.uk
16. Jen Craven – Octopus Ink Creative
What branding and design trends are going to emerge in 2019?
With more and more brands emerging, it's getting harder to stand out from the crowd, it's important to create brands that are memorable and unique.
I anticipate bright colours, geometric shapes and playful experiments with typography becoming popular in 2019. In a growing digital world where video is now booming, I imagine to see more logos made with video in mind.
Branding may become more digitalised as I expect more clients to request to see their logo in a more animated format, whether this be a moving image (.gif) or video intro with special effects surrounding the branding.
Clients will still swear by 'simplicity' and aspire to modern and on-trend. I believe that contemporary, clean logo designs will still rule the branding industry.
How will AR and VR affect branding and design in the future?
At the moment this is hard to predict, I believe there is still a lot of work to be done on AR and VR to engage others industry to join the bandwagon to promote their brand.
As humans, a lot of us feel the inconvenience of having a heavy black box strapped to our head for any length of time.
I believe AR/VR is great and gives a company a good edge when showing/promoting their brand, however, I believe technology needs to advance further for AR/VR to have a huge effect on branding and design in the future.
How To Stand Out?
To make your branding stand out from the crowd, its all about a variety of elements.
Branding isn't just about the logo but also it's about the company name, the look and feel of its materials, the personality it brings in its copy/content.
Originality and consistency are key. Your brand should tell a story and don't forget to add a personalised touch!
Website: www.octopusinkcreative.co.uk
17. Josh Thompson – Minto Branding
What branding and design trends are going to emerge in 2019?
It seems to me that the future of branding will be experiential. While colours, logos, typeface et al. will remain prominent they will be required to do more to support the overall brand vision.
Logos especially must invoke the right emotional relationship with their customer base but it will be brand voice that will become the king of the brand guidelines.
How brands interact and bring meaning to their relationships will be hugely important to the future of branding.
2018 has been a great year for design, and many of the trends we have seen emerge this year, such as gradients and movement, will continue to move forward with us into the New Year.
In recent years we've seen the use of colour sway to more subtle tones, with popular use of pastels and whites. Moving forward I think we'll see this change dramatically, with designers opting for bolder colours and tones that immediately attracts consumers' attention.
Complementing this, we've already witnessed typography becoming more adventurous and impactful. I believe we will begin to see more contemporary forms of typography becoming more prevalent in mainstream media.
How will AR and VR affect branding and design in the future?
I think the future of augmented and virtual reality will be mixed. I think that VR has huge potential in a business environment as a tool but puts a barrier between a customer and reality that will limit its usefulness when it comes to linking brand products to a customer's everyday life.
For example, a customer would prefer to see a potential item of furniture in situ rather than in a full 3d environment, despite the immersive experience. I think that the AR outweighs full VR when it comes to customer experience as it brings customers and brand together while maintaining the frame of reality.
However,  this being said, there are plenty of brands out there that will come up with inventive and exciting ways to use VR that might resonate with their customers.
How To Stand Out?
Be true to your brand values. Authenticity and transparency have been a growing foundation for many businesses and building relationships with customers who truly 'get' your brand often outweighs short-term conversion in the long run.
Don't miss an opportunity to get involved in your community if you're an SME.
Helping build communities offline can improve your online community as you turn your nearest customers into advocates. The larger your organisation the further your reach too! Customers care about the world, so show them that you do too
Twitter Handle: @MintoBranding
Website: www.mintobranding.com
18. Peter Screeton – Create8
What branding and design trends are going to emerge in 2019?
I believe 2019 will follow suit from 2018's brand trends; bold colours and experimental design.
One thing that I think will change in 2019 is that video marketing will become even more of a priority over the majority of design services. More businesses will start showing their journey and processes through video to become more personal with their consumers.
You can see every day more and more hours are spent watching videos via Youtube, Instagram, Facebook with the majority of our feeds crammed full of videos from short funny videos all the way through to well thought out service videos.
Another big factor that I think will go further in 2019 is Live video. Companies will need to build their following online organically through 'trustworthy storytelling' with social media advertising prices set to rise.
In terms of branding, we can already see companies becoming more simplistic but eye catching and recognisable. I believe you will see even more of the bigger companies following that trend. We also think more company names will start changing from the 'long winded business names' down to 'one word business names' for example Logitech changing it's name to Logi or Thomas Cook changing to TUI.
Company websites will also need to make a change, to become more helpful to the customer through their content and chat bots, keeping the client on your website and helping them find the information they need rather than what you think they need.
How will AR and VR affect branding and design in the future?
In terms of branding, I can't see AR and VR changing. The branding trend will follow over, but in terms of design within AR and VR I can see this being a very big part of 2019, especially with furniture stores as an example; showing your sofa in your home or the paint on your walls before actually purchasing it, we've seen this already with IKEA in 2017 but as the technology has developed, it could go so much further.
Another big win for AR and VR will be within the property industry, we already know that businesses are using this software to show buyers or investors around properties / builds without leaving their homes or even building the property in the first place!
At the end of the day everything within design comes down to what the consumers' personal preferences are and that's where you need to understand your target audience.
How To Stand Out?
What I would advise is:
Learning and understanding your target market
Making sure you know your audience
Explain your brand's direction
But be sure to keep things simple from the get-go, don't over complicate things!
Using stand out colours / imagery to promote your brand will make you eye-catching to your customers.
Website: www.create8.co.uk
19. Ryan Stanfield – Kaizen Brand Evolution
What branding and design trends are going to emerge in 2019?
Branding trends in 2019 I feel will be more about how flexible and usable your identity and brand can be used.
Especially meeting user demands, such as making a brand recognisable on the latest smart watch or on fast paced digital ad.
With this trend and movement in how brands are seen I feel that in 2019 simplification and legibility will become more important than ever. With simplistic branding and clear design will come bold palettes and short & sweet campaigns, even more so than now as consumers and users have less and less time to interact with a brand.
Making brands and design as easy as possible to digest through clever, strategic design will be certainly a trend within creative studios and of course in clients best interests.
How will AR and VR affect branding and design in the future?
I think AR and VR is simply another avenue for advertising. In no way will it affect design, as the creative process will always remain, just how we see and engage with brands, will be affected.
Same thing that happened with the transition from newspaper articles to news feeds on your phones the content and design simply adapted to a new format and that to me is what AR and VR is.
In terms of branding for AR and VR I feel that as a designer considerations will need to be made for legibility and noticeability in a fractured digital environment.
How To Stand Out?
Engage with a branding agency to work on a strategy that sets them apart from their competitors. Through research and client profiling a branding agency will present concepts to market that truthfully reflect your ambitions and help you stand out. There is no quick fix, more a considered strategic approach to your communications and branding.
Website: www.kaizenbrandevolution.com
20. Wander Bruijel – Elmwood
What branding and design trends are going to emerge in 2019?
I think you can class the key trends under a few buckets, really. The first is societal trends. I think we're going to see a continued trend towards premiumisation. You're seeing it now with the drive towards private label brands designed with a luxury mindset.
Turning the tide on plastigeddon will continue to take hold over the coming period, paired with a growing activism towards sustainability in the form of packaging reduction and changing dietary habits and the surge of 'flexitarianism'. These will have significant implications for how brands ensure they remain relevant, how they innovate and how they adapt to changing needs.
The second is driven by the adoption of technology.
Adoption of AR and VR amongst consumers will grow substantially in 2019 and 2020. It is time brands sit up and to take notice of this, particularly those in retail and CPG. Particularly, brands need to start thinking about how they integrate these technologies not just from a brand storytelling point of view, but from an 'added value' perspective: I.e. How can they use this tech to enhance product utility. Voice is the other key tech brands need to prepare for.
Household penetration of voice assistants is going to skyrocket over the coming period, with a big surge expected again this Christmas. Companies need to start thinking about what this means their brands and how they are experienced by consumers. They need to start designing their brands beyond the visual and start building auditory brand iconicity.
How will AR and VR affect branding and design in the future?
We think there are two main areas where AR offers immediate value for retail and consumer brands.
Firstly, it can help consumers have a significantly better product experience than they would without it. And secondly, it can create a premium brand experience through storytelling.
We expand fully on this topic in a recent article published which you can read here.
How To Stand Out?
There is no quick fire solution to making your brand stand out from the crowd without treading into the brand depleting territory of gimmickry. If standout is a problem for brands, they need to do the long, hard work of identifying those elements of their brands that are memorable, meaningful and iconic. They need to cut back hard those brand assets that are brad depleting and make iconic those that are brand building.
Website: www.elmwood.com
21. Charlotte Holroyd – Creative Wilderness
What branding and design trends are going to emerge in 2019?
I see a massive move towards sustainability and the story behind the design and brand.
People are now aching for experiences that feel more handmade and unique and personally, I'll be exploring inspiration away from the screen and looking to include handcrafted elements in my design and branding. With the recent plastic free movement and waking up to the damage fast-fashion and life is doing to our planet I see that people will be looking for slower design. Something that is less trend driven and feels more local than global.
I predict an explosion in colour combinations that are often not paired together and eclectic mixes of influences from around the world as people move away from monochrome minimalism and 'scandi' styling that is now all too ubiquitous.
How will AR and VR affect branding and design in the future?
I remember hearing about AR quite a few years ago and I used to include this in concepts for clients but they were never chosen, it was always just a nice excuse to be creative and think of whacky ideas! For the majority of businesses, I don't see these technologies having much of an impact on as they are only available to those with big budgets.
However, for those with the big budgets, it could revolutionise retail with virtual changing rooms and also allow travel experiences. Although for me, nothing beats the real thing and in our technology saturated society ,I'm not sure we need anything else to distract us!
How To Stand Out?
I'm a big believer in finding your WHY and you're WOW! Why are you doing this, what is your passion and purpose and finally what will make people go WOW when they connect with your brand. It's all about building trust and connection through authentic branding and I think the best way to do this is when you are not afraid to be yourself. Once you've explored the why and wow then your branding and design should visually reflect this and help you attract the right type of clients. It's important to see design and branding as an investment as it really does make a massive difference to how your brand is perceived and how professional it looks, it is more than just a logo and this is where many startups go wrong. Don't be afraid to show some personality, we are all tired of corporate spiel and pretending to be something we are not…be unique.
Website: www.creativewilderness.co.uk
22. Amy Purdie – Whiteacres
What branding and design trends are going to emerge in 2019?
Clean, simple design is almost always what clients ask me for when I'm creating design work. I can't see this changing. Less is still more – there's so much information out there to compete with that we really need to be as clear as we can be.
I think people are learning more and more about design and how to implement it in their businesses themselves. Tools like Canva make this SO easy especially with the number of social media posts we all produce on a daily basis, it's more essential than ever before that all business owners can either create imagery themselves or have someone on their team who is able to do this. I think learning the basic principles of design and developing a thorough style guide is more critical than it's ever been as those whose skillset doesn't lie in design need to create more imagery every day and ensure that it remains consistent.
I'd like to think that branding would be seen as more of an experience. There's so much more to think about than how a business looks and not being aware of this means that businesses could miss out on so many opportunities to spread their message. Over the last few years we've gone from Snapchat, to Instagram Stories to Facebook Stories to Lives and Instagram TV – video is where it's at and talking about your business on video is just as much an act of branding as adding your logo to a photograph of your product. It might be scary at first, but it gets easier and the results are worth it. People want to see our faces, not just our logos.
Another trend will be thinking more about the environment. With movements like plastic free and zero waste, we're all becoming more conscious of our environment and our use of resources, so our brands will be more aware of that too. We'll be more concerned about things like packaging and using recycled paper and materials that are more natural. Especially for product businesses this will be more important as people choose to dispense with plastic and unnecessary waste.
How will AR and VR affect branding and design in the future?
I think it very much depends on your business and your audience.
AR and VR are fantastic tools, but they aren't for everyone and so you need to weigh up whether it's something you need to focus on or not. Many of the businesses I work with aren't considering these tools and that's OK – but if they would be useful and help you convey more about your business, connect with your ideal clients, tell a story, help your audience dive deeper into certain aspects of your brand, or add further value –  then absolutely you should use them. Having the option there gives you more ways to connect with others, and it's worth exploring how and why to do that. If you can use AR and VR to improve the experience, then go for it!
How To Stand Out?
I always say you have to start a the beginning. It's no good going out there and throwing stuff around and hoping it works. If you really want to stand out then you need to work on your values, your personality, your positioning – and on who your ideal client is so that you can speak to THEM. You'll stand out if you do the prep work and spend time in the right places doing the right things. This is different for everybody because all our businesses are different. There isn't a magic shortcut.
Twitter handle: @amypurdie
Website: www.whiteacresdesign.co.uk 
Conclusion
If you have made it this far, I am sure your head is spinning and your mind is full of ideas.
If so, great (that is what we hoped this would do).
Design and branding is crucial for a business to stand out and at Digital ID we aim to help your brand to make a personal impact.
Your ID cards are a way for your brand to be seen instantly and cognitively recognised by the consumer who has face to face contact with your staff.
We would love to hear your thoughts on the piece, so if you have anything to add, leave us a comment below and our team will reply.
Get in touch to learn how our photo ID cards & Personalised lanyards can help your brand stand out from the crowd.