WINDSCREEN CAR PARK PASS HOLDERS 90MM X 60MM - PACK OF 100
[

H-VI-WSH

]
Keep your company car park organised with the use of these simple Windscreen Car Park pass holders. Stick to your vehicle interior to clearly present visitor passes, car parking tickets or other ID required on your premises. These durable clear PVC pouches come with a self-adhesive front to provide a secure display on your windscreen. They are designed…
£17.00 ex. VAT
£20.40 inc. VAT
Price excludes delivery
Next day delivery to mainland UK from £7.95

ASK AN ID EXPERT TODAY!
HAVE A QUESTION ABOUT THIS PRODUCT?
PHONE 0800 988 2095 OR CHAT LIVE TO OUR TEAM
IN STOCK

READY FOR NEXT DAY DELIVERY
10 + FOR £14.95 EACH. SAVE £2.05 (12.1%)
BULK BUY? CALL OR CHAT LIVE HERE
CUSTOMERS WHO BOUGHT
THIS ITEM ALSO BOUGHT...
VIEW MORE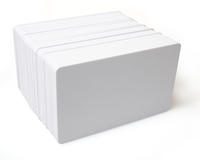 DYESTAR WHITE 760 MICRON PVC CARDS - PACK OF 100
£8.95
(£10.74 Incl VAT)
SMART 30/50 YMCKO 650634 FULL COLOUR PRINTER RIBBON WITH CLEANING ROLLER - 250 PRINTS
£34.99
(£41.99 Incl VAT)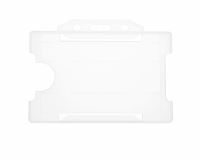 CLEAR OPEN FACED RIGID CARD HOLDERS - LANDSCAPE - PACK OF 100
£12.00
(£14.40 Incl VAT)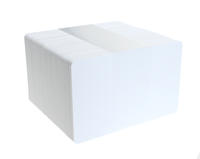 BLANK MIFARE Classic® EV1 1K CARDS - PACK OF 100
£44.95
(£53.94 Incl VAT)
VIEW MORE

PRODUCT DETAILS
Keep your company car park organised with the use of these simple Windscreen Car Park pass holders. Stick to your vehicle interior to clearly present visitor passes, car parking tickets or other ID required on your premises. These durable clear PVC pouches come with a self-adhesive front to provide a secure display on your windscreen. They are designed to fit a credit card sized insert.
Available in a pack of 100 these car park pass holders are an affordable addition to your company ID and security systems. Stock up so you have plenty spare for business guests and visitors or have a batch ready to provide existing staff with an ID holder for their car. These clear pouches provide a no-fuss way to present your information, and will compliment all your company branding.
Digital ID cards and accessories are trusted by organisations including the BBC, RAF, EA Games, Nintendo, Nike and Mercedes. Join them now in upgrading to the best security and ID solutions on the market. We stock a range of other similar vinyl holders to choose from, including vinyl pockets for lanyards and badge clips.
In stock ready for next day delivery.
Contact the sales team on 0800 988 2095 for further information.