DARK BLUE LANYARDS WITH BREAKAWAY AND METAL LOBSTER CLIP - PACK OF 100
[

L-B-DBL

]
Pack of 100 protector dark blue polyester lanyards with premium metal lobster clip and safety breakaway. Compatible with all our badge holders. Our breakaway lanyards with metal lobster clips are a brilliant, affordable and effective way to let your employees display their identification with pride. Our breakaway lanyards are compatible with all…
£23.99 ex. VAT
£28.79 inc. VAT
Price excludes delivery
Next day delivery to mainland UK from £7.95

ASK AN ID EXPERT TODAY!
HAVE A QUESTION ABOUT THIS PRODUCT?
PHONE 0800 988 2095 OR CHAT LIVE TO OUR TEAM
IN STOCK

READY FOR NEXT DAY DELIVERY
CUSTOMERS WHO BOUGHT
THIS ITEM ALSO BOUGHT...
VIEW MORE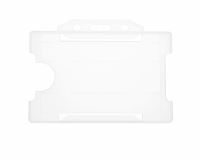 CLEAR OPEN FACED RIGID CARD HOLDERS - LANDSCAPE - PACK OF 100
£12.00
(£14.40 Incl VAT)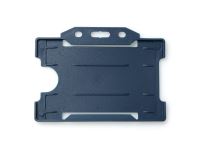 DARK BLUE OPEN FACED RIGID CARD HOLDERS - LANDSCAPE - PACK OF 100
£12.00
(£14.40 Incl VAT)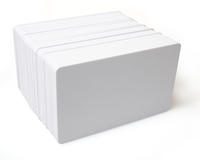 DYESTAR WHITE 760 MICRON PVC CARDS - PACK OF 100
£8.95
(£10.74 Incl VAT)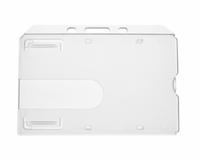 ENCLOSED RIGID CARD HOLDERS - LANDSCAPE - PACK OF 100
£27.95
(£33.54 Incl VAT)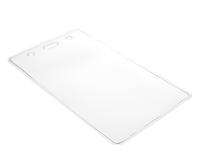 VINYL ACCESS CARD HOLDER 65 X 114 MM PORTRAIT - PACK OF 100
£17.95
(£21.54 Incl VAT)
VIEW MORE

PRODUCT DETAILS
Pack of 100 protector dark blue polyester lanyards with premium metal lobster clip and safety breakaway. Compatible with all our badge holders.
Our breakaway lanyards with metal lobster clips are a brilliant, affordable and effective way to let your employees display their identification with pride.
Our breakaway lanyards are compatible with all our ID badge holders which, when used together, are ideal for displaying ID cards, access cards, visitor passes or other ID related applications. Simple and straightforward, these lanyards are suitable for all workplaces. These superb new safety breakaway lanyards will break apart should they be pulled or caught in machinery thus protecting the wearer from any injury. They will then easily reconnect after coming apart to be worn again. Lanyards are easy to remove and will cause no damage to your suit or uniform, they're also reusable. Use them repeatedly with visitors or staff. The premium metal lobster clip is extremely strong but also has a visually pleasing design.
Perfect for holding all types of identification they're packaged in packs of 100 lanyards so they're perfect for all types of workplaces; small, medium and large.
Made from durable but comfortable polyester material these lanyards measure 10mm in width and 90cm in length so the badge holder or ID pass sits at the perfect height on the wearers person. With such a wide range of colours you can choose the right colour that best suits your already existing brand. The new and innovative curved breakaway strap clip, it's perfect for being placed behind the neck. The curved design is much more comfortable on the back of the neck.
The sleek metal lobster clip allows for the easiest and most effortless insertions of your ID card accessories. Simply hold in the metal clip and slip in your ID card accessory, be it access cards or visitor passes. The metal lobster clip design means that identification accessories are secured, giving your users less chances of losing ID. The metal lobster clip can rotate 360 degrees; this is incredibly handy for those using dual sided card holders, simply twist around you card holder and the clips allows for rotation.
Our lanyards have been used and trusted by organisations including: the BBC, Nike, HM Revenues & Customs, Nike and the RAF.