CLEAR OPEN FACED RIGID CARD HOLDERS - LANDSCAPE - PACK OF 100
[

H-OP-CLL

]
Plastic card holders, you need them and they need you. Display your plastic cards with absolute pride; these clear landscape open faced card holders are perfect for displaying your plastic cards with all sorts of attachments. These open faced rigid card holder are slotted for use with lanyards, ID Clips, neck chains and even badge reels. They are the…
£12.00 ex. VAT
£14.40 inc. VAT
Price excludes delivery
Next day delivery to mainland UK from £7.95

ASK AN ID EXPERT TODAY!
HAVE A QUESTION ABOUT THIS PRODUCT?
PHONE 0800 988 2095 OR CHAT LIVE TO OUR TEAM
IN STOCK

READY FOR NEXT DAY DELIVERY
10 + FOR £9.95 EACH. SAVE £2.05 (17.1%)
BULK BUY? CALL OR CHAT LIVE HERE
CUSTOMERS WHO BOUGHT
THIS ITEM ALSO BOUGHT...
VIEW MORE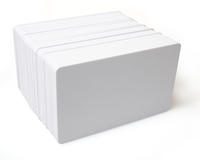 DYESTAR WHITE 760 MICRON PVC CARDS - PACK OF 100
£8.95
(£10.74 Incl VAT)
SMART 30/50 YMCKO 650634 FULL COLOUR PRINTER RIBBON WITH CLEANING ROLLER - 250 PRINTS
£34.99
(£41.99 Incl VAT)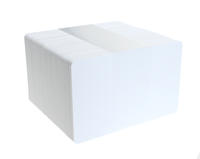 BLANK MIFARE Classic® EV1 1K CARDS - PACK OF 100
£44.95
(£53.94 Incl VAT)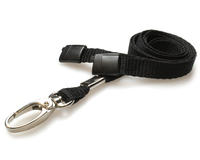 10MM BLACK LANYARDS WITH RADIAN BREAKAWAY AND METAL LOBSTER CLIP - PACK OF 100
£23.99
(£28.79 Incl VAT)
MAGICARD RIO PRO & ENDURO YMCKO PRINTER RIBBON MA300YMCKO - 300 PRINTS
£41.99
(£50.39 Incl VAT)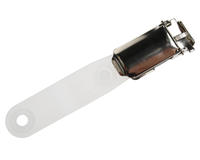 LEVER CLIP WITH PLASTIC POPPER & 60MM CLEAR STRAP - PACK OF 100
£9.95
(£11.94 Incl VAT)
VIEW MORE

PRODUCT DETAILS
Plastic card holders, you need them and they need you. Display your plastic cards with absolute pride; these clear landscape open faced card holders are perfect for displaying your plastic cards with all sorts of attachments. These open faced rigid card holder are slotted for use with lanyards, ID Clips, neck chains and even badge reels. They are the needed and almost inevitable plastic card accessory, just like having a foot without a sock. Your plastic cards need a plastic card holder.
Our plastic card holders are made from durable and strong materials that help protect your plastic cards from snapping, bending or scratching. They're ideal for all sorts of applications; think ID cards, staff access control cards, membership cards… it's probably easier to count how many things these clear plastic card holders aren't ideal for.
These particular open faced card holders are fitted for use with CR80 sized cards (the standard credit card size) they will easily slot in and out with the thumb slot. The thumb slot makes it incredibly effortless for the insertion and removal of your plastic cards.
Supplied in packs of 100, these clear landscape card holders are perfect for small to large business.