DYESTAR WHITE 760 MICRON PVC CARDS - PACK OF 100
[

C-A7-WH

]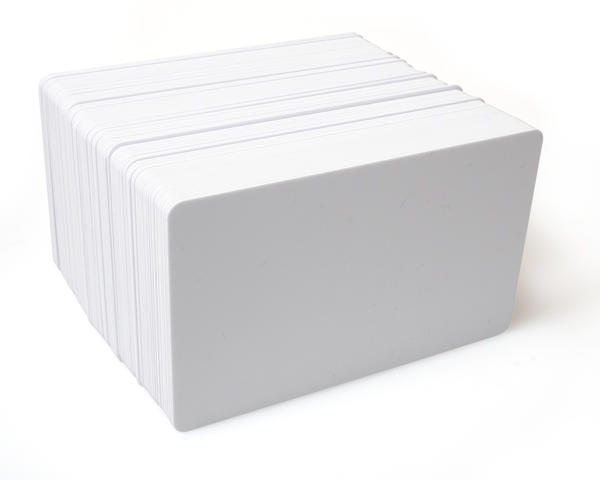 Produce your own professional identification cards and passes with these Premier Plain White PVC Cards. These vivid white sheets are made from 760 micron PVC (otherwise known as 30mil) with a high quality Dyestar Premium PVC finish. These plastic cards are designed for use with any plastic card printer they help to ensure realistic tones and high-quality…
£8.95 ex. VAT
£10.74 inc. VAT
Price excludes delivery
Next day delivery to mainland UK from £7.95

ASK AN ID EXPERT TODAY!
HAVE A QUESTION ABOUT THIS PRODUCT?
PHONE 0800 988 2095 OR CHAT LIVE TO OUR TEAM
IN STOCK

READY FOR NEXT DAY DELIVERY
10 + FOR £5.95 EACH. SAVE £3 (33.5%)
100 + FOR £3.95 EACH. SAVE £5 (55.9%)
BULK BUY? CALL OR CHAT LIVE HERE
CUSTOMERS WHO BOUGHT
THIS ITEM ALSO BOUGHT...
VIEW MORE

SMART 30/50 YMCKO 650634 FULL COLOUR PRINTER RIBBON WITH CLEANING ROLLER - 250 PRINTS
£34.99
(£41.99 Incl VAT)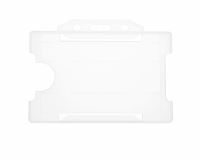 CLEAR OPEN FACED RIGID CARD HOLDERS - LANDSCAPE - PACK OF 100
£12.00
(£14.40 Incl VAT)
MAGICARD RIO PRO & ENDURO YMCKO PRINTER RIBBON MA300YMCKO - 300 PRINTS
£41.99
(£50.39 Incl VAT)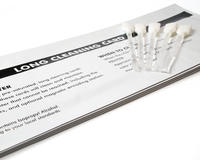 SMART CLEANING KIT WITH 5 CLEANING CARDS AND 5 CLEANING SWABS
£24.95
(£29.94 Incl VAT)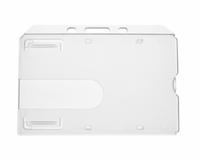 ENCLOSED RIGID CARD HOLDERS - LANDSCAPE - PACK OF 100
£27.95
(£33.54 Incl VAT)
VIEW MORE

PRODUCT DETAILS
Produce your own professional identification cards and passes with these Premier Plain White PVC Cards. These vivid white sheets are made from 760 micron PVC (otherwise known as 30mil) with a high quality Dyestar Premium PVC finish. These plastic cards are designed for use with any plastic card printer they help to ensure realistic tones and high-quality logo reproduction with each print, for the highest standard of ID cards and passes.
These blank PVC ID cards are the ideal solution for affordable in-house identification manufacturing. Great for use as ID cards, travel passes, loyalty/membership cards. Available in a pack of 100, fully shrink-wrapped and dust free, these cards are extremely good value for money. Stock up today to complete all your future business ID card printing projects with ease.
Ready for full customisation and branding these Premier PVC cards are suitable for graphic design that is simple or ornate – let your creativity run wild!
Digital ID cards and accessories are trusted by recognisable companies including: Nike, Nintendo, EA Games and the RAF. Join them in creating the highest standard of ID products for your company today.
BUY NOW FOR DELIVERY NEXT WORKING DAY