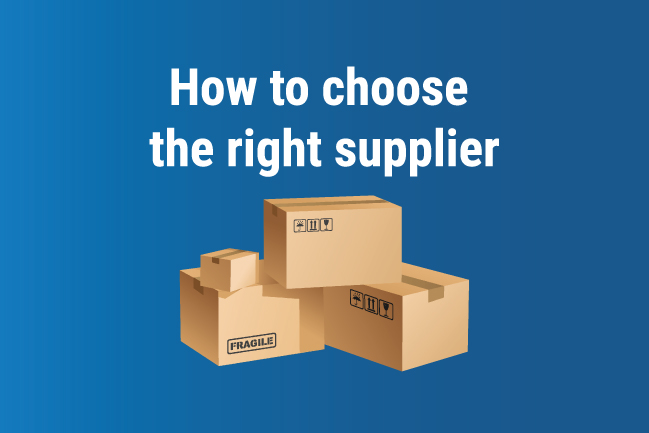 Choosing a suitable supplier is important to ensure your photo ID badge printing process runs as smoothly as possible.
They say you shouldn't be willing to compromise when choosing suppliers. And they're right. Choosing the wrong supplier could be detrimental for your organisation, with your corporate image at risk if you get it wrong.
Here at Digital ID, we understand that delivering high quality products and services is key to building a great relationship and a class-leading brand.
With that being said, let's dive right in.
---
Why is it Important to Choose the Right Supplier?
Long-term Cooperation
Organisations usually foster long-term partnerships with ID card suppliers. It is therefore essential to choose a supplier that you see yourself developing a good working relationship with, as this will contribute to the success of your business.
Look at it this way: suppliers don't just provide the necessary goods and services. They can also be a vital source of information and advice which can ultimately lead to new ventures.
Quality of Products
The cards themselves should be of a good quality, and so should the print quality.
It becomes obvious when ID cards have been printed using poor quality equipment, such as ID card printers, printer ribbons or the actual cards themselves.
If suppliers use ineffective equipment to produce your ID cards, this would ruin them and have a negative impact on your brand image.
It's therefore essential to ensure the right ID card printer, printer ribbon and type of ID card is used to print cards.
And if you choose the wrong supplier?
Choosing the wrong suppliers results in vast amounts of time and money being wasted. This can lead to a number of further issues for your organisation.
Additionally, if you purchase a product/service that isn't what you asked for, it portrays a poor-quality image for your company, undoing all your hard work.
It might not seem like such an issue as you can always find another supplier, but all the wasted costs, time and resources can add up.
---
Tips on Choosing the Right ID Card Supplier
Here are the main factors to consider when selecting the right supplier for your organisation.
1. Established and Experienced
A well-known, experienced supplier is more likely to deliver great quality products, especially if they already have a reputation for doing so.
Established suppliers are also less likely to cut corners – after all, they've got an image to maintain.
If it's the first time you're ordering ID cards, an experienced supplier will be able to help design your cards and will inform you of things such as the essential information to add to a photo ID card.
Take us for example. We were formed in 1995 and we're incredibly experienced – we've done all the learning for you for almost 30 years.
We ensure every customer is completely satisfied with their purchases from ourselves, no matter how small the order.
2. Catering to Your Sector
All sectors are different, therefore you should opt for a supplier that is acquainted with your field. This ensures they can efficiently create suitable ID cards for you.
When considering suppliers, you should ask to see if suppliers have previously worked with businesses in your field. Don't be afraid to ask for testimonials if required.
At Digital ID, we provide solutions to Education, Corporate, Finance, Public Sector, Private Sector organisations and so many more.
3. Time-Saving
Nobody likes their time being wasted. Choosing a supplier that can quickly and efficiently deliver results will save you time. Time-efficient suppliers will ensure you're not waiting around by making sure they're using ID card printers with impressive print speeds. They will also ensure you're not constantly having to chase them up for your order.
We know your time is precious. We can chat with you and identify exactly what you need before your coffee has even gone cold. With over 60 in-house staff including customer services and technical support, we're always on hand to confidently help you.
Speaking of saving time, you may want to consider taking a look at free photo ID card design templates for your ID cards.
4. Well Stocked
There's nothing worse than ordering a product just for there to be no stock available. Selecting a supplier with sufficient stock ensures your order will get to you much sooner.
With over eight million items in stock at all times, we really can dispatch to you the same day if required. We offer a variety of delivery options including next working day delivery, so you don't need to panic about last-minute orders.
5. No Cost Cutting
Choosing a supplier you can completely trust to deliver your products is paramount to the success of your business.
As official UK direct distributors of IDP Smart, Magicard, HID, and Fargo ID card printers and consumables, we only sell products of a quality that we totally trust.
Since 2015 alone we have designed and printed over 6 million personalised lanyards and sold 14.1 million plain and pre-printed lanyards. That works out at over 35,000 sold per day.
There is no point spending years building up a great business if the products we source don't back that up too – we want you to come back for repeat business, not a refund! That's why we use the best ID card printer for your requirements.
6. Price Match
Organisations look for the most affordable options to lower costs where possible, especially in the current climate. Choosing an affordable supplier that's willing to price match shows they're committed to helping you.
We're so confident that we offer the best prices in our industry that our Price Match Promise guarantee applies to absolutely all the products we sell. If you seen a product cheaper elsewhere, let us know and we'll match the cost. We offer only the best-priced products along with our outstanding service.
Regardless of your company size or budget, it's important to us that we're a viable solution to all businesses and we know this helps a lot!
7. Eco-Friendly
Choosing an environmentally-friendly supplier means you're helping take care of the planet.
We believe all organisations must play their part in taking care of the environment, including ours.
Our range of eco-friendly products includes biodegradable cards, ID cardholders and lanyards, playing a significant role in helping organisations to reduce their carbon footprint.
8. Reviews – They Really DO Say It All
This may be the most valuable step.
If you think you've found a company you like the sound of, it is essential to check their reviews. Here, you will find out what their service is like from their very own customers, and this will give you a better idea of what they are like as a company.
With over 900+ totally independent 5* TrustPilot reviews, it's easy to see why our customers trust us. Have a look for yourself here.
9. Undisguised Honesty
It's essential for your supplier to be honest with you. The buyer-supplier relationship is largely built on trust, therefore complete honesty is required.
We'll always be totally clear and transparent with you. We'll never oversell our services or products, and will always look for the right solution for you.
Our customers are sometimes unsure of which product would be best for them when they initially come to us. With a team as experienced as ours, we can establish precisely what you need and then work with you to provide it in the best way for your needs, not ours.
There you go – that's us.
We know exactly what we do and exactly who we are.
---
Let's Recap
Choosing the right supplier for your ID cards is essential for quality management, cost efficiency and ensuring your complete satisfaction. Whether you plan to use your ID cards as access control cards or solely for ID purposes, choosing the right ID card supplier will undoubtedly streamline your ID card printing experience.
As the selection process is unique for each company, you must weigh up the importance of all factors involved including price, quality, reliability and service etc.
If you'd prefer to create your own ID cards, check out our beginners guide to printing photo ID cards.
Alternatively, discover more ways we can help with ID cards and give our expert team a call today on 0800 988 2095. We'll speak to you soon.