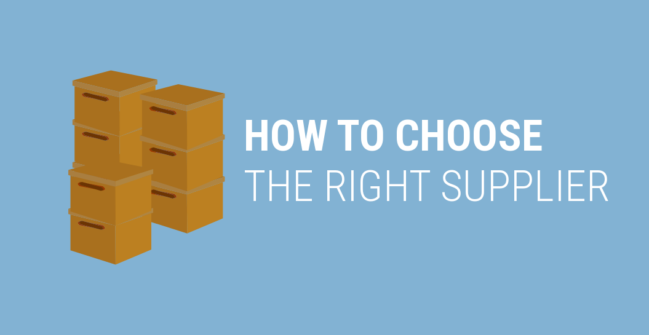 To ensure your ID card printing process runs as smoothly as possible, choosing a supplier that will offer you a seamless service is really important.
Here at Digital ID, we're partners with organisations whose needs are business-critical.
We understand better than most that delivering a product or service on time, to the specified quality at the right price is key to building a great relationship and a class-leading brand.
To help you choose the right ID card supplier, we've listed some of our top tips.
Why is it Important to Choose the Right Supplier?
Good Relationships
Choosing the right supplier results in long-term cooperation, allowing partnerships to develop.
Once trust is gained from the buyer, a relationship can be formed, resulting in repeat custom.
Having a good relationship with suppliers is a vital part of what makes a business successful.
Suppliers not only provide you with the goods and services required, but they can be a vital source of information and advice which can ultimately lead to new ventures.
Weigh up the Options
The choosing process is individual for each company, so you need to weigh up the importance of all factors involved including price, quality, reliability, service etc.
This will allow you to select the right supplier that caters for your organisation's specific needs.
When choosing, it is advisable to take your time and assess all the options.
But very often people don't have time. For example, events managers work to a strict timescale and often require a product/service to be delivered ASAP.
This can cause rushed decisions that sometimes aren't right for the company.
But is there a problem if your supplier isn't right for your business?
Inappropriate selection of suppliers results in wasted time and costs which reflects badly on your organisation.
If you have purchased a product/service that isn't what you asked for, it portrays a poor-quality image for your company, undoing all your hard work.
It might not seem like such an issue as you can always find another supplier, but all the money, time and resources wasted can add up.
Tips on Choosing the Right ID Card Supplier
Once you know the importance of having the right supplier, you then need to look at choosing the right supplier to fulfil your organisations' needs.
1. Established and Experienced
If you're in business, you'll know you don't always get things right the first time.
Putting your trust into a young business that's still finding its feet is great if you fancy risking being someone's guinea pig.
However, as Digital ID was formed in 1995 we're incredibly experienced and know what we're doing – we've done all the learning for you for over 24 years.
We can pride ourselves on the volume of our customers returning to us whenever they need us, time after time.
2. Catering to Your Sector
It doesn't matter which industry your business is a part of, we can help.
We provide solutions to Education, Corporate, Finance, Public Sector, Private Sector and so much more.
Always check that your supplier has a proven track record with other businesses in your field and ask for testimonials if required.
3. Time-Saving
We understand that you'll want to know the best product for your needs.
We can chat with you properly and identify exactly what you need before your coffee has even gone cold.
We have 60 in-house staff including customer services and technical support team for unrivalled aftercare support too, so from start to finish, we're equipped to confidently help you.
4. Fast and Well Stocked
With a variety of delivery options including next working day delivery, you don't need to panic about last-minute orders.
With over eight million items in stock at all times, we really can dispatch to you the same day if required.
5. No Cost Cutting
As official UK direct distributors of IDP Smart, Magicard, HID, and Fargo printers and consumables, we only sell products of a quality that we totally trust.
Since 2015 alone we have designed and printed over 6 million personalised lanyards, sold 14.1 million plain and pre-printed lanyards, that works out at over 35,000 sold per day.
There is no point spending years building up a great business if the products we source don't back that up too – we want you to come back for repeat business, not a refund!
6. Price Match Promise
We're so assured that we offer the best prices in our industry that our Price Match Promise guarantee applies to absolutely all the products we sell.
So, if you have seen a product cheaper, let us know and we'll match the cost, enabling you to get the best-priced product along with our outstanding service.
Regardless of your company size or budget, it's important to us that we're a viable solution to all businesses and we know this helps a lot!
7. Eco-Friendly
We believe that every organisation can play their part in taking care of the environment including ourselves.
Our range of eco-friendly products includes biodegradable cards, ID cardholders and lanyards, playing a significant role in helping organisations to reduce their carbon footprint.
8. Reviews – They Really DO Say It All
This is perhaps the most valuable step.
If you think you've found a company you like the sound of, it is essential to check their reviews.
Here, you will find out what their service is like from their customers, and this will give you a better idea of what they are like as a company.
With over 900+ totally independent 5* TrustPilot reviews, it's easy to see why our customers trust us. Have a look for yourself here.
9. Undisguised Honesty
A slight play on words but the point is, we'll always be totally clear and transparent with you.
We'll never oversell our services or products, and are always looking for the right solution for you.
Our customers are often unsure of which product would be best for them when they initially come to us.
With a team as experienced as ours, we can establish precisely what you need and then work with you to provide it in the best way for your needs, not ours.
There you go – that's us.
We know exactly what we do and exactly who we are.
If you'd like to see how we can help your organisation, then give one of our card printing experts a call today on 0800 988 2095.