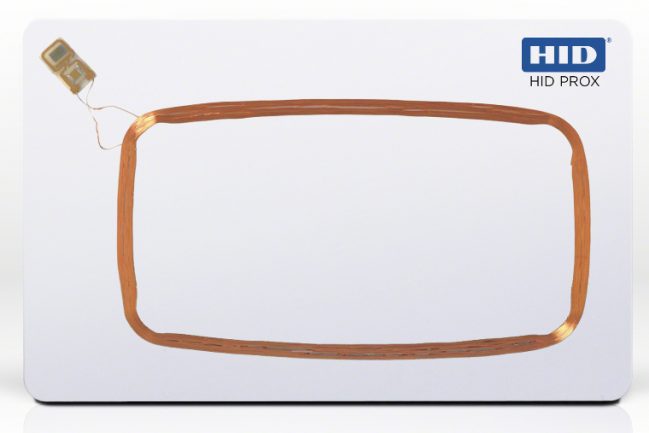 HID access control cards are among the most popular in the world. Why? Because they are considered the gold standard of the industry and their latest technologies offer unrivalled encryption and security options.
But with new technology comes new product lines, and at first glance, it can be difficult to get to grips with the different cards. So, we've put together a guide explaining the different HID card tyes currently available including the iCLASS range along with legacy products such as Prox and Indala.
Whether you're looking to upgrade your existing HID-based access control system to a newer system or are a newbie looking to choose the right HID card, you'll find it here. But first, a little refresher.
How do HID cards work?
HID cards contain an RFID (radio frequency identification) chip and an internal antenna. The chip is encoded with information unique to the card and when it is in range of a card reader, the antenna will pick up the frequency. It will then send the encoded information contained on a chip to the reader via radio waves.
If this information is recognised by the reader, access will be granted to the cardholder. These days, HID cards primarily operate on one of two radio bands: 125kHz (also known as low-frequency) or 13.56MHz (also known as high-frequency).
13.56MHz cards are a more secure option because the higher frequency is significantly more difficult to intercept than the lower frequency.
Why use HID cards?
Of all the access control manufacturers, HID's cards are among the most flexible. The way they are designed means multiple technologies can be included on a single card if necessary.
This is great for those wanting to upgrade to newer, more secure access control systems, but also need to maintain older systems too. As such a versatile card, they are used across a full range of businesses and organisations including:
Colleges
University campuses
Office buildings
Warehouses
Government authorities
Healthcare providers
Communal buildings
The HID card families: Which is which?
Getting your head around the different HID access control cards isn't easy, particularly if you're completely new to the topic. Below, you'll find three main card families you need to know about.
HID iCLASS
The most recent range of HID access control cards is the iCLASS family, with several distinct versions now available at various price points.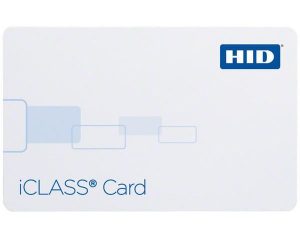 The HID iCLASS range is the go-to option for those looking for top-level on-site security for 2020. While they may look the same as older Prox cards (which have been around since 1990) iCLASS' 13.56MHz radio frequency means they are a much more secure option than those older 125kHz cards.
The standard iCLASS technology is the oldest, although still a popular choice for many. It operates on a 13.56MHz radio frequency to provide secure access control. It's a great option for businesses of any size wishing to update their older HID systems with a more secure frequency.
HID iCLASS SE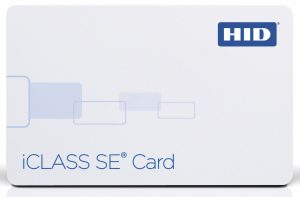 iCLASS SE – This can be considered a more powerful option than the standard iCLASS thanks to a higher data storage capability. It also gets a more advanced SIO (Security Identity Object).
These additions increase encryption and make the cards more secure. This is a useful product for larger businesses that require increased security.
HID iCLASS Seos

iCLASS Seos – This is the latest version of iCLASS and introduces a host of cutting edge capabilities including dual-identity and mobile credentials. These multi-layer security cards are capable of much more than simple access control; they offer high-level security for IT software systems and databases too.
This technology is targeted towards large-scale businesses and organisations such as universities and government authorities and can be incorporated into smart cards, tags, key fobs, smartphones, tablets and other technologies.
HID Proximity range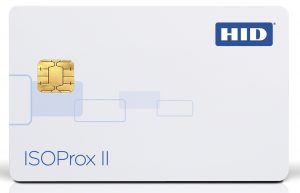 The HID Prox card range is one of the most well-known access control technologies. It was this card that revolutionised the sector when it arrived in the 1990s. But things have moved on somewhat.
Because it operates at 125kHz and is unencrypted, it's a much less secure option than the newer iCLASS range of products and can now be considered a legacy product.
That said, it remains an extremely popular product thanks to its low price point. HID offers it as an "entry-level option for physical access control" and, despite its age, it remains a usable technology for 'low-risk' businesses or organisations who do not wish to upgrade to newer systems.
HID Indala range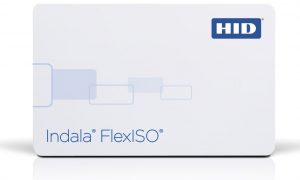 HID Indala cards were originally offered as a more heavy-duty option to Proximity. It's made from tougher materials, meaning the card can withstand harsh, outdoor environments that could damage other cards.
It also features encrypted 'FlexSecur' technology that adds an extra level of security, but the encryption is specific to the site itself, and it isn't as advanced as the encoding levels offered by the iCLASS range of cards.
HID FlexSmart range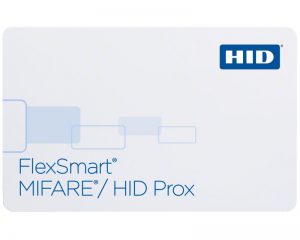 Remember we said HID cards offer excellent flexibility? The most flexible of the bunch is the HID FlexSmart range which incorporates MIFARE technology.
This allows the two technologies to operate on a single card, including MIFARE Classic and MIFARE DESFire.
The most popular FlexSmart card is the MIFARE / HID Prox dual tech card. Others are available too, including the Flexsmart DESFire (a more secure product than MIFARE Classic).
FlexSmart is a great option if you need a multipurpose card and make it easier and less costly than issuing two separate cards.
HID cards summary
We hope this simple guide to our most popular HID products has helped but weighing up which card is right for you can still be difficult. If you're currently without an access control system, the most secure offering is without a doubt the newer iCLASS technologies.
The beauty of HID's technology is that you can specify iCLASS cards to include older Proximity technology too, making it a great upgrade for those looking to migrate to more secure technology too.
However, Proximity and Indala products remain extremely popular with Digital ID customers and are the best choice if you aren't looking to upgrade, deem yourself to be a 'low-risk' organisation, or simply need a new batch of cards quickly. You can view all our HID access control cards here.